The UK Transport Secretary has signed a new partnership agreement with Israel to share expertise on large-scale rail projects.
This Memorandum of Understanding (MOU) will support Israel's multi-billion-pound mass transit project in Tel Aviv following the opening the Elizabeth line in the UK earlier this year.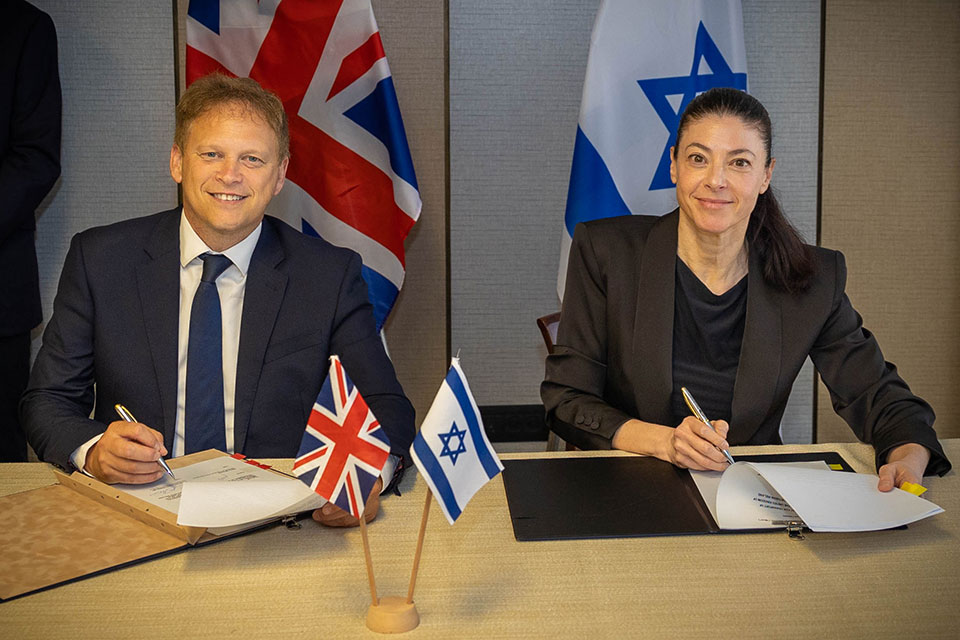 Through this agreement, the Department for Transport's Crossrail International advisory company hopes to extend the benefits of the Elizabeth line to overseas partners in order to boosts economic growth.
The project in Tel Aviv will construct 3 light rail and metro lines to serve 27 local authorities and 3 million daily passengers. Throughout this undertaking, Crossrail International will offer advice on the design, safety and sustainability of the new lines.
This is set to boost the UK economy and create jobs by offering British engineers the chance to be involved in the overseas project.
"Our aim is to share good practice, lessons learned and innovation to provide better outcomes and wider benefits for our respective societies.
"Crossrail International is extremely proud to be a partner of this MoU and to act as a conduit of UK knowledge, skills and expertise that will support the Israeli Ministry of Transport in the delivery of its transformational rail transit portfolio."
Israel is the UK's third biggest transport goods trading partner. In 2021, the UK imported 144 million GBP of transportation services from Israel, highlighting the close relationship between the two nations.
As part of the Transport Secretary, Grant Shapps's visit to Israel this week, he visited the building site of Tel Aviv's new light rail line and met with the Israeli Transport Minister Merav Michaeli.
"Today's partnership further ingrains our commitment to a global Britain, helping our world-leading rail industry to extend its expertise to friends overseas, while unlocking fresh business opportunities to boost the UK economy.
"Following the successful launch of our iconic Elizabeth Line earlier this year, this memorandum is a fantastic opportunity for our British engineers and advisors to share their ingenuity with Israel as they undertake their largest ever rail project in Tel Aviv.
"It was a pleasure to visit the project site this week to see first-hand the ongoing work to build such a revolutionary transport hub which will help millions of passengers get from A to B quicker, easier and more sustainably. "