CORE 2016 Railway Technical Conference Comes to Melbourne
CORE 2016 – the Conference on Railway Excellence comes to Melbourne, Australia on 16–18 May. The biannual railway technical conference will focus on "Rail Transport for a Vital Economy", and will look at technical, engineering, operations, planning and management topics. It will host concurrent sessions, allowing delegates to get the most out of the conference. The conference takes place in association with the Railway Technical Society of Australasia.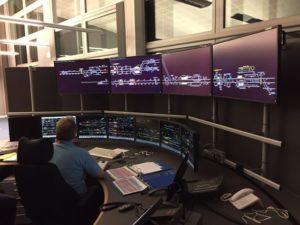 CORE 2016 Concurrent Sessions
The concurrent sessions will focus on vehicle/track dynamics and the wheel-rail interface, asset management, inspection and condition-monitoring systems, safety and risk and level crossings. There will also be sessions on rolling stock design, overhead power and light rail, rail project management and systems engineering, energy efficiency and customer experience, as well as condition monitoring and signals and communications.
Speakers include representatives from Bombardier, Arup, Systra, Siemens, Transnet Freight Rail, WSP Parsons Brinckerhoff, Amsted Rail, and Downer Rail. Academics from the Centre for Railway Engineering, CQUniversity, Bryansk State Technical University (Russia) and the Institute of Railway Technology at Monash University will share their views and insights on technical developments in the industry. Public bodies including the World Bank, Melbourne's Metro Trains, Network Rail, Transport for NSW, KiwiRail (New Zealand) and Queensland Rail will speak on their experiences.
Railway Technical Conference Papers
More than 100 peer-reviewer technical papers will be presented at the conference to more than 1000 international delegates from all levels of the railway sector, from policy makers to representatives of operating companies. The conference's reputation as a leader in technical, engineering, operations, planning and management subjects ensures that the standard of presentations will be extremely high.
Tasrail Study Tour
There will also be an opportunity to take part in a four-day study tour on "The Revival of Rail in Tasmania". Delegates may experience the journey undertaken by Tasrail, from a creaking system on the brink of closure to a modern railway with new rolling stock, terminals, bridges and improved infrastructure. The tour will include talks and visits to the Glenorchy Rail Museum and the Don River Museum in Devonport, and give visitors the chance to see the transformed railway first hand.
A busy social programme including a welcome reception, networking coffee breaks and an e-poster showcase and networking session, as well as a gala dinner sponsored by WSP Parsons Brinckerhoff will give delegates plenty of opportunity to meet existing associates and make new contacts.