COMLAB to Equip the Bielefeld City Train Tunnel with BOS Tunnel Radio System
Swiss company COMLAB, a specialist in high-frequency technology for the railway sector, is set to equip the Bielefeld city train tunnel with a BOS tunnel radio system. The order worth €1.63 million is promoted by the public authorities.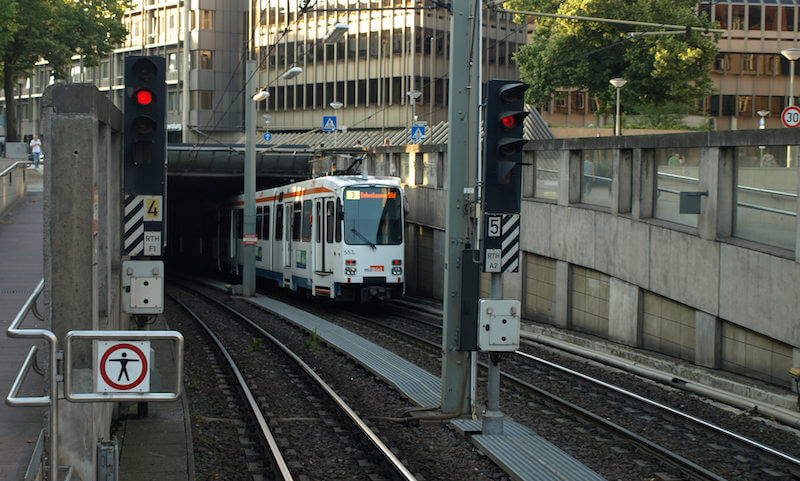 Bielefeld City Tunnel, Germany
The Bielefeld tunnel has a total length of 10km and passes through seven underground railway stations. These include the Hauptbahnhof and Jahnplatz stations which have a high frequentation. Furthermore, the tunnel has three emergency exits. It is used by the local Bielefeld public transportation company moBiel which is part of the Stadtwerke Bielefeld group. The radio system explicitly serves for the secure communication of police and fire brigade.
As a result of the thick layers of rock, external radio signals cannot be received inside a tunnel. Despite this, emergency services, the fire brigade, the police and railway staff are reliant on being able to communicate fully with each other in the tunnel in the event of an emergency.
COMLAB Radio System
The digital, optical and redundant COMLAB radio system guarantees safe and interference-free radio operations among authorities as well as security organisations within the tunnel and corresponds to all requirements imposed.
The system also guarantees the highest levels of security due to its multiple redundant configuration, in the context of which the functioning is automatically taken over by other system components in the event of a partial failure. This enables communications to be ensured in the event of a fire in the tunnel.
According to Yann Zürcher, Managing Director of COMLAB Deutschland GmbH, two conditions have special priority in this project:
On the one hand, the high railway and security organisation requirements are to be fulfilled. On the other hand, the ambitious schedule must be adhered to. Within a period of six months, the turnkey distribution system must be installed and handed over. Furthermore, the employees must be trained and instructed.

The execution of this project is an important step for COMLAB as a general contractor towards public transport and expands the already established railway and road business in Germany.
To date, the company COMLAB has supplied system components and complete systems to over 6500 km of railway tunnels all over the world. Tunnel radio system projects which include safety-related radio coverage of fire brigade, police and emergency services, and where different authorities are involved, such as the projects of moBiel, are highly interesting – both in technical and in organisational terms. The long standing, international experience of COMLAB proves to be of particular value with projects of this kind.
Original Press Release © COMLAB.

FOR ALL THE LATEST INFORMATION, NEWS, IMAGES, VIDEOS AND ARTICLES ON ALL ASPECTS OF DATA AND INFORMATION – DATA SYSTEMS, PLEASE CLICK HERE.