The commuter rail industry has been operating under a captive audience for far too long.
The traditional paradigm of commuter rail has long held sway over the industry, but the winds of change are blowing through the railway corridors.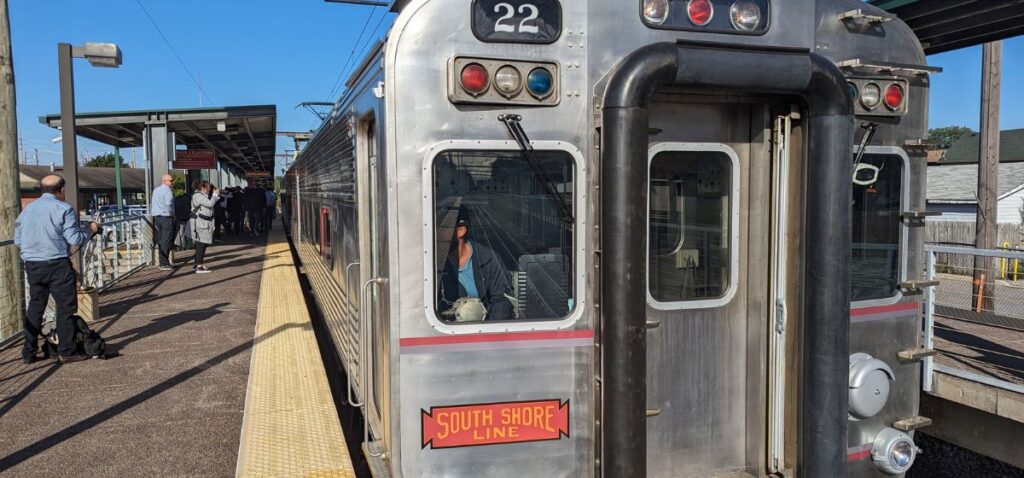 In an era where even seemingly captive audiences seek options, the commuter rail sector is discovering both unparalleled opportunities and formidable challenges that beckon it to reimagine itself.
Over 150 OEMs, suppliers, consultants, advocates, and commuter railroads from across the United States converged in Chicago for the 2023 Commuter Rail Coalition Summit, a three-day event where ideas flowed freely, and paradigms were challenged. During the Summit, the industry explored fresh perspectives on funding, purpose, defining ridership, passenger experience, and collaboration.
Reimagining Funding Sources in Commuter Rail
"Commuter railroads are not mere cost centers, but rather essential service providers that need adequate funding sources, such as value-capture strategies."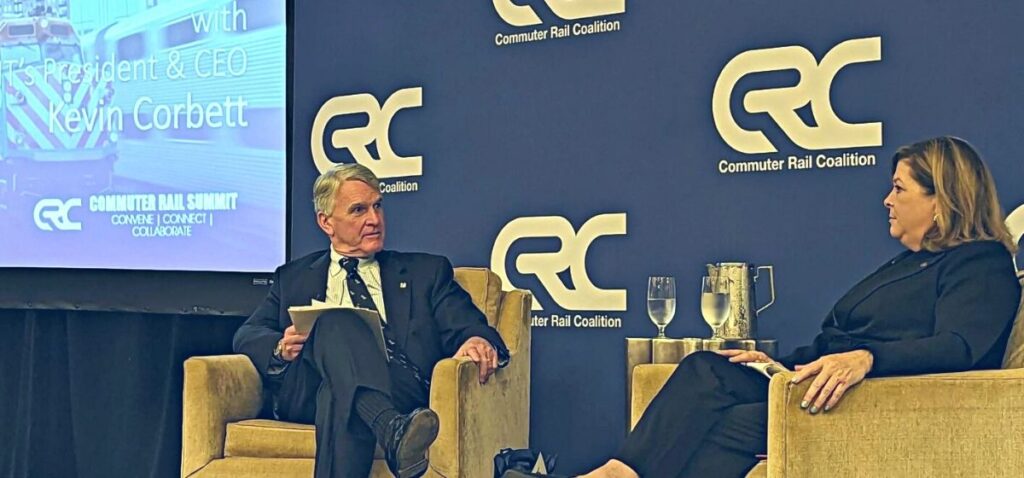 Operational capacity vs. financial capacity should be weighed carefully, considering the need to broaden funding sources and not solely depend on one. Federal Railroad Administration Deputy Director Jennifer Mitchell underscored the power of multi-state collaboration, exemplified by the NE Corridor Coalition, which aims to enhance the reliability, speed, and quality of trains along the Northeast Corridor.
Reimagining the Reason for Commuter Rail
The paradigm shifts of commuter rail from a mere mode of commuting to a regional rail system that caters to diverse social events is gaining traction. The industry is taking notice, with renewed attention towards the onboard experience, amenities, and convenience.
Virginia Railway Express (VRE) is a prime example, aiming to become the transportation provider of choice. The VRE system hosts over 6,343 riders, with a forecast of 18,490 riders by 2030, where 70%+ of ridership is federally funded and 81% making over $100,000.
"VRE is leveraging its position as a 'new start' transit system to shift from the old way of doing things to a more customer-focused system that offers better experiences, flexibility, and convenience for the riders."
Reimagining Future Riders of Commuter Rail
Increasing train schedules to accommodate early-morning or late-night events, such as concerts, social gatherings, or sports, can enhance the ridership experience and meet the diversified needs of the target audience. Metrolink, the commuter rail in Southern California, is spearheading this change, realizing that 51% of its suburban trips are non-LAUS, indicating a broader appeal for the service.
Increasing marketing spend to promote the service to the region is another paradigm shift that can help challenge the norm. Increasing spending by 49% on marketing since 2019 has enhanced commuters' awareness of the VRE service and its benefits, such as increased capacity and more available seating while reimagining a shift to a better onboard experience. As Ruiz said, "putting butts on seats will remain a priority".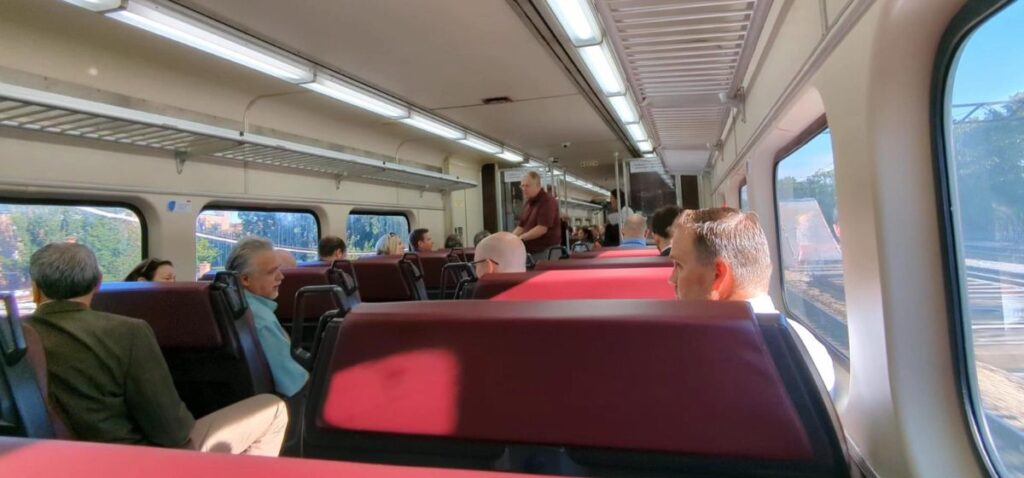 Reimagining the Experience on Commuter Rail
"We need to give people better options through increased frequency rather than having them drive and pay for parking."
We believe it's more than just increased frequency. We believe it starts with the right frequency and the increased onboard amenities for the passenger experience to remember. We believe we are at a turning point in how we travel, in terms of frequency, distance, mode, our whole approach. But importantly, we will continue to travel – for work, leisure, or access to services.
Rail operators are using technology to provide amenities that passengers have come to expect, such as onboard Wi-Fi, charging stations, and entertainment options. While the proliferation of mobile devices is enabling passengers to access information and entertainment options while on the go. This helps keep them occupied and comfortable during their trip.
But what we've noticed is that, even with a shift in mindset, a June 2023 report called Improving Ridership Projections of Proposed Bus and Rail Transit Projects to Evaluate Congestion Reduction Effects still did not mention the word "experience". How can we improve and retain ridership without reimagining the onboard experience?
When a passenger asks a commuter railroad, "Why would I ride? What sets you apart?"  We want the answer to be "Our onboard experience".
Reimagining Collaboration in Commuter Rail
Collaboration extends beyond individuals to equipment and systems, with interoperability as the key goal. Ontario's Metrolinx provides a shining example of interagency collaboration, aligning investments with executable approaches. Commuter railroads are urged to adopt this responsible and effective approach to collaboration.
The commuter rail industry stands at a crossroads, with immense opportunities overshadowing the challenges. Commuter railroads that dare to innovate, connect, collaborate, and prioritize passenger experience are driving paradigm shifts in an industry in dire need of reinvention.
The time is now for commuter rail agencies to reimagine the passenger experience and reshape their reason to ride.
This article was originally published by Icomera.