Introducing the Icomera A2: The World's First Wi-Fi 7 Access Point Purpose-Built for Public Transportation
Icomera is launching the A2, the very first rail-grade access point to support Wi-Fi 7, the latest and most advanced generation of wireless technology.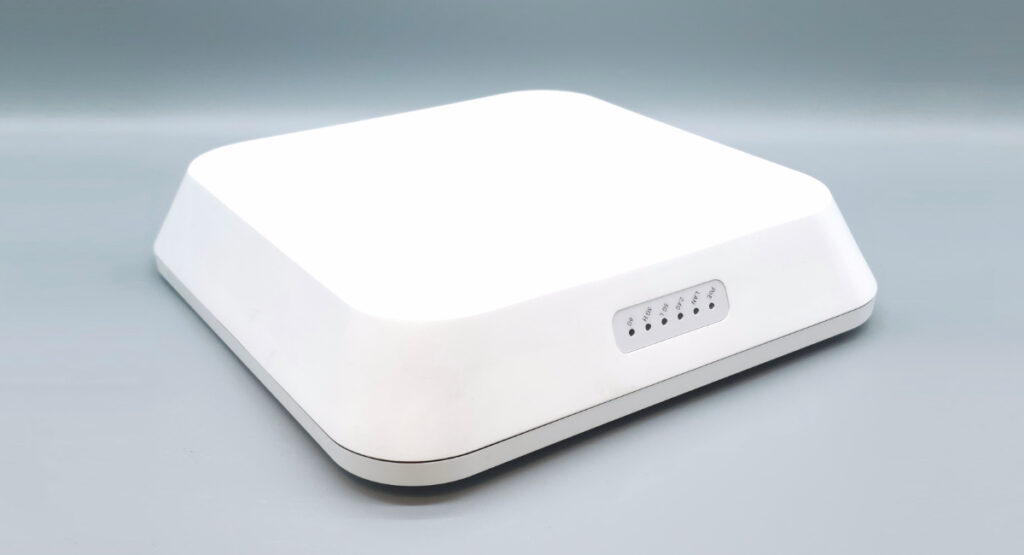 As connectivity to trains continues to increase based on the utilisation of ever better communications networks (cellular, trackside, satellite etc.), technological upgrades to vehicles themselves, and the implementation of intelligent data traffic management tools, high-capacity access points are essential to avoid bottlenecks and allow the full potential of a Passenger Wi-Fi solution to be realised.
Delivering lightning-fast Internet speeds, significantly reduced latency, increased network capacity and enhanced efficiency, Wi-Fi 7 will facilitate faster web browsing, streaming, downloads, and video conferencing for passengers, allowing them to stay connected more effortlessly while they travel.
"With the launch of the A2 access point, we're proud to be unleashing leading-edge Wi-Fi 7 technology within the public transportation market segment, delivering long-term reliability for transport operators."
By distributing all available bandwidth to all connected devices on a vehicle, the A2 meets and exceeds the data-heavy requirements of both passengers and rail operators. As well as being compatible with Wi-Fi 6/6E and all other earlier Wi-Fi standards, it can utilise all available spectrum across its four radios (1 x 6GHz, 2 x 5GHz, 1 x 2.4GHz), supporting higher volumes of traffic between the onboard router(s) and passengers as a result.
Featuring secure boot as well as WPA3 encryption, the A2 seamlessly integrates with Icomera's connectivity platform, allowing for remote configuration, software updates and reporting via the ICOmera Network Insights and Control (ICONIC) suite of cloud-based tools.
The Icomera A2 access point will be available in two models at launch:
The A2-i (pictured above) has 16 integrated Wi-Fi antennas. Power is supplied by Power over Ethernet (PoE) via a single 10 Gbps Ethernet cable; the integrated antennas minimise RF-loss, since there is no need to route long RF cables between the access point and external antennas and reduces the installation costs associated with solutions requiring more cabling and other components. With its simple, clean, and sleek design, the A2-i effortlessly melds to the form of a train carriage's interior aesthetic.
The A2-e (pictured below) has 16 external antenna connectors and two 10Gbps Ethernet ports. It has a bypass relay that ensures that (in daisy-chained topologies) Ethernet traffic can still flow through the access point, even in cases of power failure. Alternatively, the access point can be powered with PoE. The A2-e also supports wireless inter-carriage link (ICL), so that a wireless bridge may be formed between carriages when an Ethernet bridge is not suitable.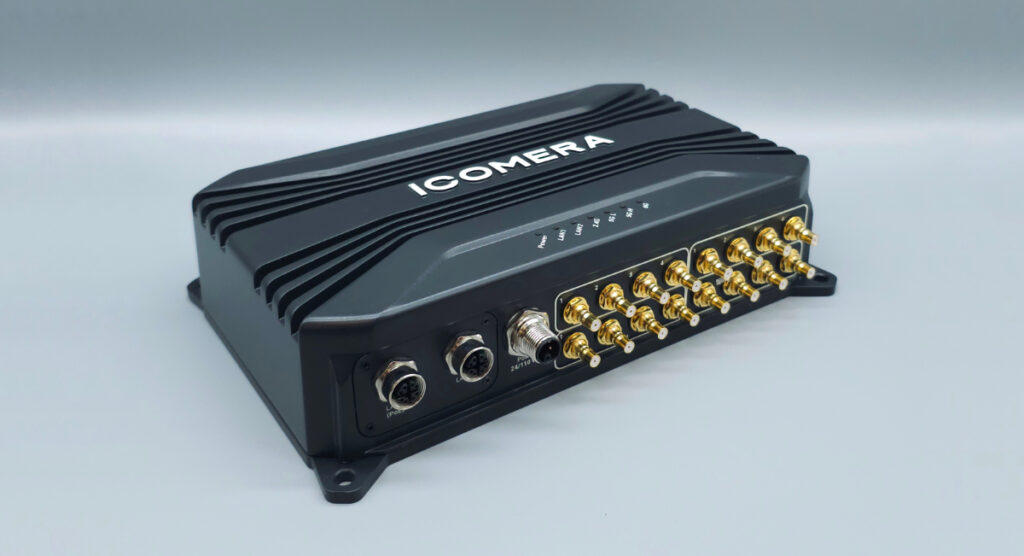 © Icomera
This article was originally published by Icomera.