Bombardier M7 Double-Decker Train Wins Design Award
The Bombardier M7 double-decker train has landed the transportation company and Yellow Window industrial design agency the Gold Public award. It was handed over at the Henry van de Velde Awards 19 in Brussels on 29 January. The two parties have won the award thanks to the innovative design of the M7 double-decker commuter train for Belgium National Railways (SNCB).
Ordered in 2015, Bombardier will deliver 447 M7 double-decker carriages by December 2021.
Laurent Bouyer, President of Bombardier Transportation France and Benelux, said:
"Yellow Window's unique design lends SNCB's M7 trains an iconic style while providing passengers with a new level of travel comfort. Thanks to a skilful design that blends with the existing M6 trains' interiors, passengers will eventually enjoy traveling on an entirely harmonised and modernised fleet."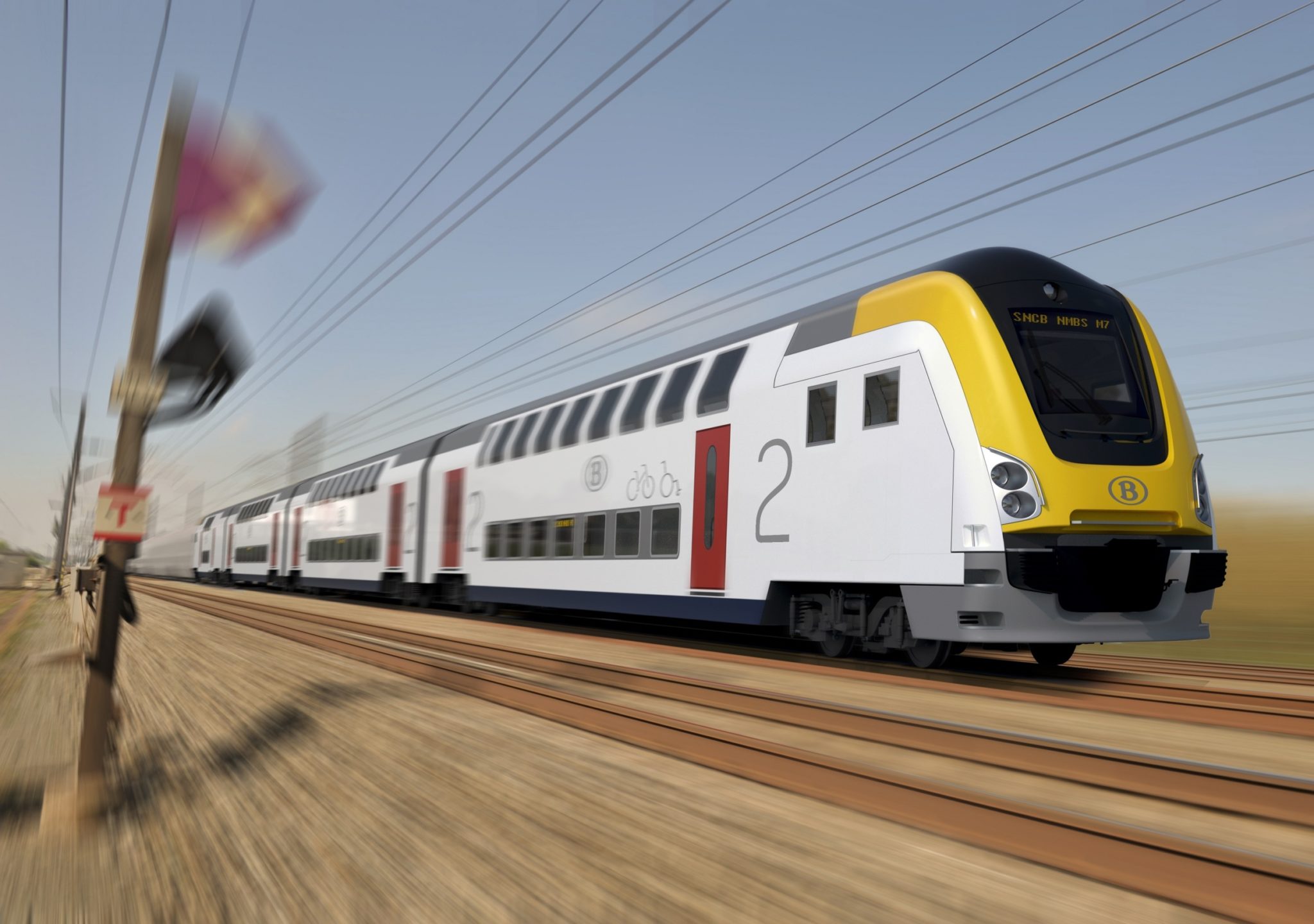 Bombardier M7 Design
The company responsible for the design of Bombardier's M7 commuter train is Yellow Windows. It took on the task headed by renowned Belgian industrial designer Axel Enthoven. The companies' goal was to provide Belgian passengers with a top class travel experience.
The previous model, the M6, featured a strikingly spacious interior. This effect is achieved firstly thanks to the use of back-to-back seating; secondly, an innovative LED lighting system highlights the sense of space. The M7 incorporates all of these successful features.
Building on the positive reception of the M6, the M7 comes with redesigned seats. Yellow Windows did this to make them more ergonomic. They also have an improved backrest, complete with a personal reading light and a large, fold-away table so that additional space is available when necessary.
To increase passenger comfort further, the designers increased the legroom between facing passengers while maintaining luggage space. The award ceremony displayed a pair of these new seats. In addition, they will be on display at the BOZAR Centre for Fine Arts in Brussels until 24 March.
A key point in the design, on top of the physical and visual innovations, is that the new M7 double-decker is fully compatible with the existing M6 fleet. This means SNCB has the option to upgrade its M6 trains to M7 versions at minimal cost and effort. Identical interfaces on both models mean that the new seats, luggage racks, tables and lighting are wholly compatible with M6 carriages. As a result, SNCB benefits from flexibility when it comes to train composition, maintenance and any requirement for spare parts.
Henry van de Velde Awards
The awards get their name from the founding member of the Art Nouveau movement in Belgium, Henry van de Velde. They recognise both Flemish and international designers, projects and products that solve a specific problem while contributing positively to society and the economy.