A recent survey showed 75% of employers feel their existing competency management tools could be improved by an integrated marketplace.
It is an exciting time for the UK's civil engineering industry with plenty of significant projects on the horizon. This work is increasing pressure on project managers, many of which are overseeing larger, more complex projects with teams working across multiple projects at any given time.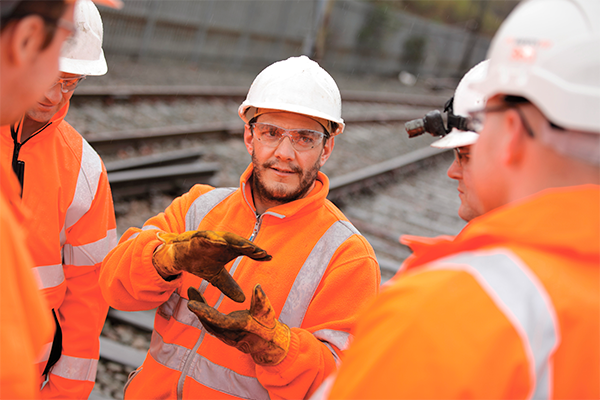 With upcoming engineering projects such as Tideway, HS2, Hinkley Point C and Stonehenge Tunnel, companies are feeling the pressure when it comes to ensuring workforces are compliant when working across many of these different projects.
It is no surprise, therefore, that many organisations are now looking at how they digitalise processes to meet demands and improve efficiencies. Trawling search engines for suitable courses and juggling multiple spreadsheets can cause significant administrative headaches which are prone to mistakes – leading to potential project delays and missed opportunities.
An Effective Solution
This is why many companies are making use of a smarter solution that reduces that human error margin. Competency Training Marketplace (CTM) is an easy-to-use, one-stop platform which enables organisations to book and manage workforce training.
CTM was developed by Sopra Steria, a European leader in consulting, digital services and software, after they identified a need to streamline compliance and training processes for the rail industry. The platform matches the core ethos of Sopra Steria, where through digital solutions it places people at the heart of its solutions to help organisations embrace digital technology to build positive and resilient futures.
CTM creates stronger connections between training providers and employers. The marketplace is full of industry-accredited training providers with many essential qualifications from Engineering Supervisory courses to Person Track Safety (PTS). For ease, price, location and date filters reduce huge amounts of admin time previously spent browsing search engines to find the same results.
CTM's in-built project planning and forecasting tools shows which staff are sufficiently qualified for upcoming projects and which employees have imminently expiring qualifications – useful for those managing many projects at one time. If a qualification is expiring, the integrated marketplace ensures a seamless booking experience for the necessary training. The skills gap analysis tool can quickly and visually demonstrate which training is needed by employees to work on a project.
Regulatory compliance may seem daunting, but with integrated technology like CTM it is easy to demonstrate effective staff compliance when pitching for bids and undertaking audits.
Adopted by the Industry
CTM is quickly becoming an essential tool in the rail industry, with organisations like Navitas Engineering, UK Rail Engineering and AHL Resourcing Solutions using the platform to optimise how they work.
"CTM will have a hugely positive impact for both large and small businesses alike. CTM's ability to mark out training and provide expiration reminders, all whilst removing the task of finding providers to deliver training, is incomparable to our previous processes."
CTM is the solution to achieving a compliant and prepared workforce – putting efficient systems in place to book courses and manage training.
This link was originally published by CTM powered by Sopra Steria.