Ricardo's Jon Gibbard: 'APTA EXPO Presents Perfect Time to Explore Sustainable Transport Options'
Ahead of APTA EXPO 2023, North America's biennial gathering of public transportation leaders, Ricardo's Jon Gibbard assesses some of the main issues he expects to be discussing with fellow attendees.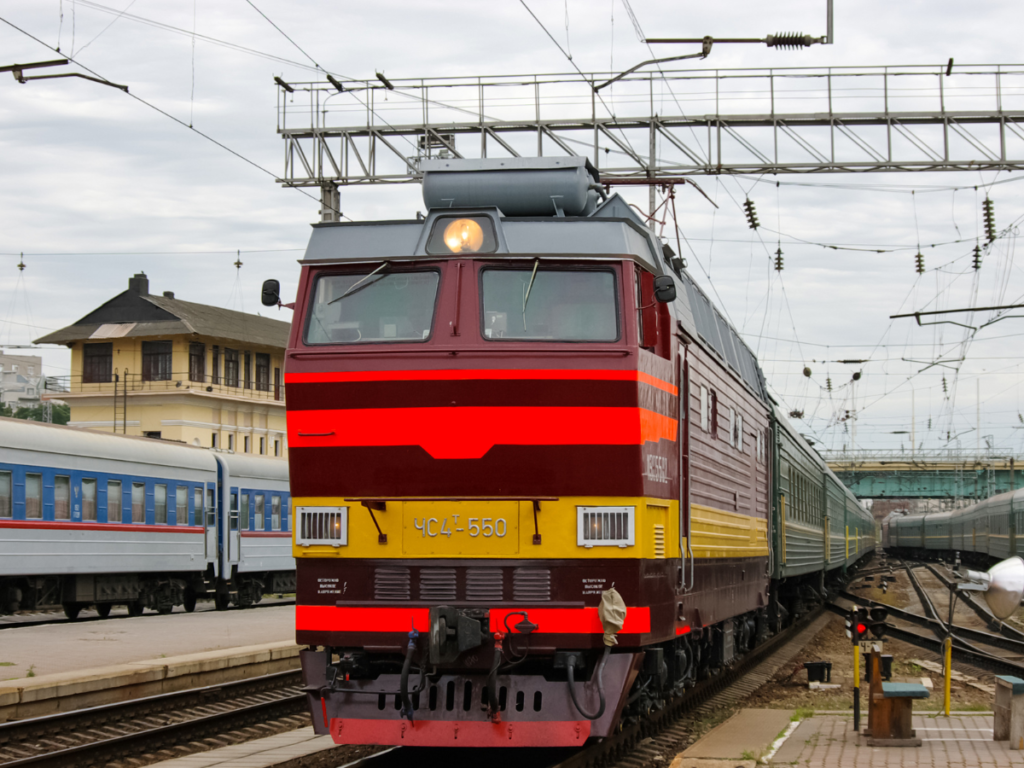 A Sector with Renewed Confidence
Three years after the lockdowns of 2020, it's great to see the public transportation sector return in such numbers for this year's EXPO.
Make no mistake, COVID inflicted a sudden, painful shock on public transportation in every corner of the world. It's a testament to the sector's resilience that so many networks not only continued to provide services during the worst of times, but that regional and national governments – especially in North America – have since reiterated their commitment to major transport investments.
We Must Not Leave Smaller Communities Behind
And that commitment is vital because, frankly, we need more public transport. According to C40 Cities Climate Leadership Group, public transport has to double in towns and cities over next decade if we're to meet the 1.5°C target.
This challenge will be more pressing given the increasing urbanisation of society. Transport accounts for around one-fifth of global carbon dioxide emissions, three-quarters of which is emitted by road vehicles. And we know that, currently, the global fleet of vehicles is increasing. Thus, public transportation will be central to reducing society's overall emissions.
The real battlefield, however, will not be in the global megacities – many of which are already supported by integrated transit networks – but in smaller towns and cities, and their interconnections.
Almost half the world's urban population live in communities with less than 300,000 people and these are the places that will absorb the fastest percentage increases in population over the next thirty years. And they must do so without the political leverage to access the public investment to add transport capacity.
Instead, these communities must find ways to utilise existing infrastructure more efficiently – including scarce road capacity – and nurture smarter, connected, affordable and reliable public transport offers. All whilst ensuring it does not come at the cost of the local environment.
Resolve the 'Chicken and Egg' Blockers on Innovation
This year's EXPO, hopefully, will show that plenty of ideas and options are available and that we just need to be bolder about innovation. We will certainly be talking about all the things we are working on at Ricardo.
For example, there has, in truth, been disappointing progress with the bus sector moving to sustainable fuel technologies. Battery, hybrid electric, the use of sustainable fuels and so forth, we need them to come to the fore.
We have the technology, but progress often stalls: producers are waiting for off-takers, and off-takers are waiting for producers of low carbon fuels. We need to overcome this 'chicken and egg' situation.
The expertise is out there. Exhibit A being Ricardo's 'Bus ChaRM' (Bus Charger Route Model) tool, which shows communities how to optimise their infrastructure for a zero-emissions transport fleet in the most cost-efficient way.
Indeed, there is great work going on around the world:
Feasibility studies looking at future fuels vs battery vs fuel cells – for trains, buses, on and off, short and long distance, highway vehicles and smaller-long distance vehicles in remote locations
Hydrogen ICE (internal combustion) engines for large vehicles
Hydrogen fuel cells
And then there's the related infrastructure, charging, fuelling and maintenance to support operations. Examples include FUEL CELL BUS LINK, FORD RANGER LINK, WINNEBAGO LINK all of which Ricardo are working on
We Need Transport Leaders to Push Forwards
Innovation, of course, requires leadership, and in the transport sector that must come from decision makers at national, regional and local level, as well as from operators and OEMs in the private sector.
In my view, decision makers need to be stronger in three particular areas:
Putting strategy into action: ticking a strategy box leads many organisations to consider their job is done. But owning a strategy doesn't mean it has buy-in at the crucial delivery end. People on the ground need to have the support to implement new technology, and the finance and guidance to do this confidently.
Change is scary and we need to hold people's hands on this journey. Diverse skills and experience will be needed, meaning partnerships and cooperation will be vital at all levels.
Clear priorities: Many transport organisations struggle to agree how to finance or prioritise the investment needed, a situation all the more complicated by the fact uniform responses are not an option in transport planning. Different situations require their own solutions.
Defining the desired outcomes and the right approach from the very start is critical. Being clear on your strategic intent when it comes to new technologies helps prioritise next steps.
Transparency and honesty: You can only manage what you measure and so KPIs and metrics must be tracked. Transparency with communities will be essential, with transport leaders unafraid to correct course where there is a lack of progress.
Establishing a baseline to support your future thinking is essential. Do you understand your carbon footprint? Have you looked at your scope 3 supply emissions? What about water, waste, or air quality emissions? Is your supply chain showing commitments to decarbonisation – and to what timescale?
I expect many of these issues will be discussed over the course of the seminars and conversations in the EXPO halls. We will certainly be discussing them with visitors to our stand (#1409).
So if any of these issues resonate with you, or you just want to learn more about the options available to your organisation, then do drop by for a fresh, barista-served coffee, where my colleagues and I will be delighted to meet you.
Author: Jon Gibbard, Global Practice Director, Energy Decarbonisation, Ricardo
LinkedIN: Connect with Jon Gibbard
This article was originally published by Ricardo Rail.