ANTONICS Develops New Multipolarized 4×4 MIMO Indoor Railway Antenna
Networked, digital solutions support vehicle management and control as well as passenger communication in modern rail vehicles.
The prerequisite are powerful antennas which transmit signals in a stable manner even under adverse conditions. With the newly developed multipolarized 4×4 MIMO multiband antenna, ANTONICS has now developed an indoor railway antenna that further improves reception and reliably covers the entire railway wagon.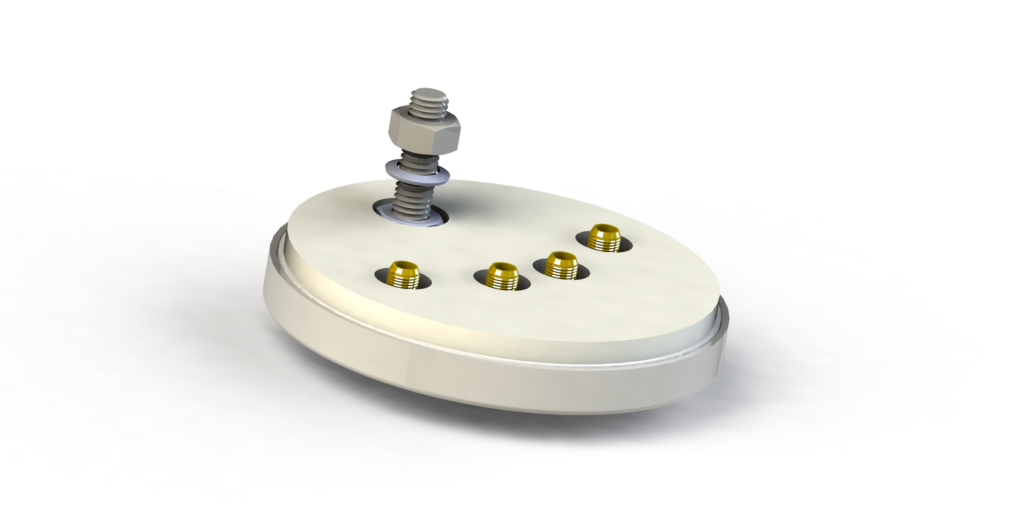 High Data Throughput and Good Signal Stability in the Wagon
With the multiple-input/multiple-output antenna MIMO 2×2, ANTONICS launched a cross-polarized multiband antenna for indoor railway and bus applications in 2016. The orthogonal arrangement of the ports ensures stable signal reception at different installation positions and prevents undesired effects, regardless of how the signal rotates. With the ever higher data rates that have been covered since then, sooner or later an extension of the antenna was obvious. The result is the 4×4 MIMO indoor track antenna developed on the basis of the 2×2.
The goal of the development: to further increase the independence from the installation position by additional antennas, which could be achieved by multipolarization. The omnidirectional radiation enables a large transmission range – with it the entire railway wagon can be covered. The challenge was to integrate two further antennas into their very small, flat design, taking into account the effects between the antennas, says René Röder, CTO of the ANTONICS, because the goal was creating a small antenna with a large antenna gain. Many years of experience and practical approach paid off once again. In addition to the improved signal reception, the frequency range of the new 4×4 MIMO has been extended to the Wi-Fi 6E standard.
"As a medium-sized company, we can react quickly to market developments and customer requests."
Following the corporate slogan "The future of connectivity", the new 4×4 MIMO antenna contributes to driving comfort by ensuring stable Wi-Fi on buses and trains.
"Our reliable antenna systems benefit transport companies and passengers and are also useful for the marketing of the city."
This article was originally published by Antonics GmbH.