Ansaldo Consortium Win Noida-Greater Noida Metro Signalling Contract
A consortium comprising Ansaldo, the ZTE Corporation and ZTE Telecom have won a signalling and telecommunications contract for  the Noida-Greater Noida Metro project. The contract was signed by the Delhi Metro Rail Corporation and representatives from contractors Ansaldo STS (Italy), M/s Ansaldo STS (India), ZTE Corporation (China) and ZTE Telecom (India). The signing took place at the Delhi Metro headquarters in Metro Bhawan.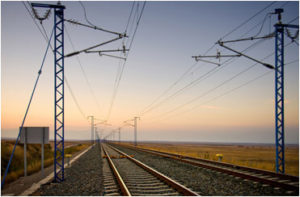 The contract provides that the consortium will supply a wireless Communications-Based Train Control (CBTC) system and telecommunication systems for display and CCTV systems for the 21 stations and one depot of the Noida–Greater Noida Metro Rail project. The contract is worth around INR 290 Crores.
Noida-Greater Noida Metro
The Noida-Greater Noida corridor is around 30km long, with 21 elevated stations. 15 of the stations will be located in Noida, with the remaining six (including the depot), located in Greater Noida. All of the stations will feature platform screen doors, solar panels and rainwater harvesting facilities. The depot will be located in Greater Noida, and will have capacity for 130 cars with room and facilities to carry out maintenance works. The construction of the metro is around half-way complete.
DMRC Memorandum of Understanding
The Noida Metro Rail Corporation recently signed a memorandum of understanding with Delhi Metro Rail Corporation. The memorandum relates to Delhi Metro lending their expertise in operations and maintenance services to Noida Metro until Noida, a newly formed corporation formed especially for the Noida–Greater Noida Metro, have developed the skills and expertise to manage operations independently.
Delhi Metro will supervise recruitment of staff and contractor companies, as well as the development and implementation of train operation pans, station and revenue management, and the activities of the operation control centre and depot. DMRC already advises metros in other parts of India, including the Jaipur Metro, which began operating passenger services in 2015.