Amtrak Installs Mamava Lactation Suites in Five Major Stations in 2018
WASHINGTON, D.C. – Amtrak is installing lactation suites at five of its major stations: Washington, D.C., Baltimore, Philadelphia, Chicago and New York Penn. The first four suites will be installed by the start of the summer season. The one in New York Penn will be in position by early autumn.
David Handera, Amtrak Vice President of Stations, Facilities, Properties and Accessibilities, said:
"It is important for Amtrak to provide mothers with a secure, clean, dignified and private space."
Mamava Lactation Suites: Design
The lactation suites, which are designed and built by Mamava, are self-contained, mobile 5-foot by 9-foot pods which feature comfortable benches, fold-down tables and electrical outlets for plugging in breast pumps. The doors of the pods, which are intended for individual use, are also lockable to ensure privacy.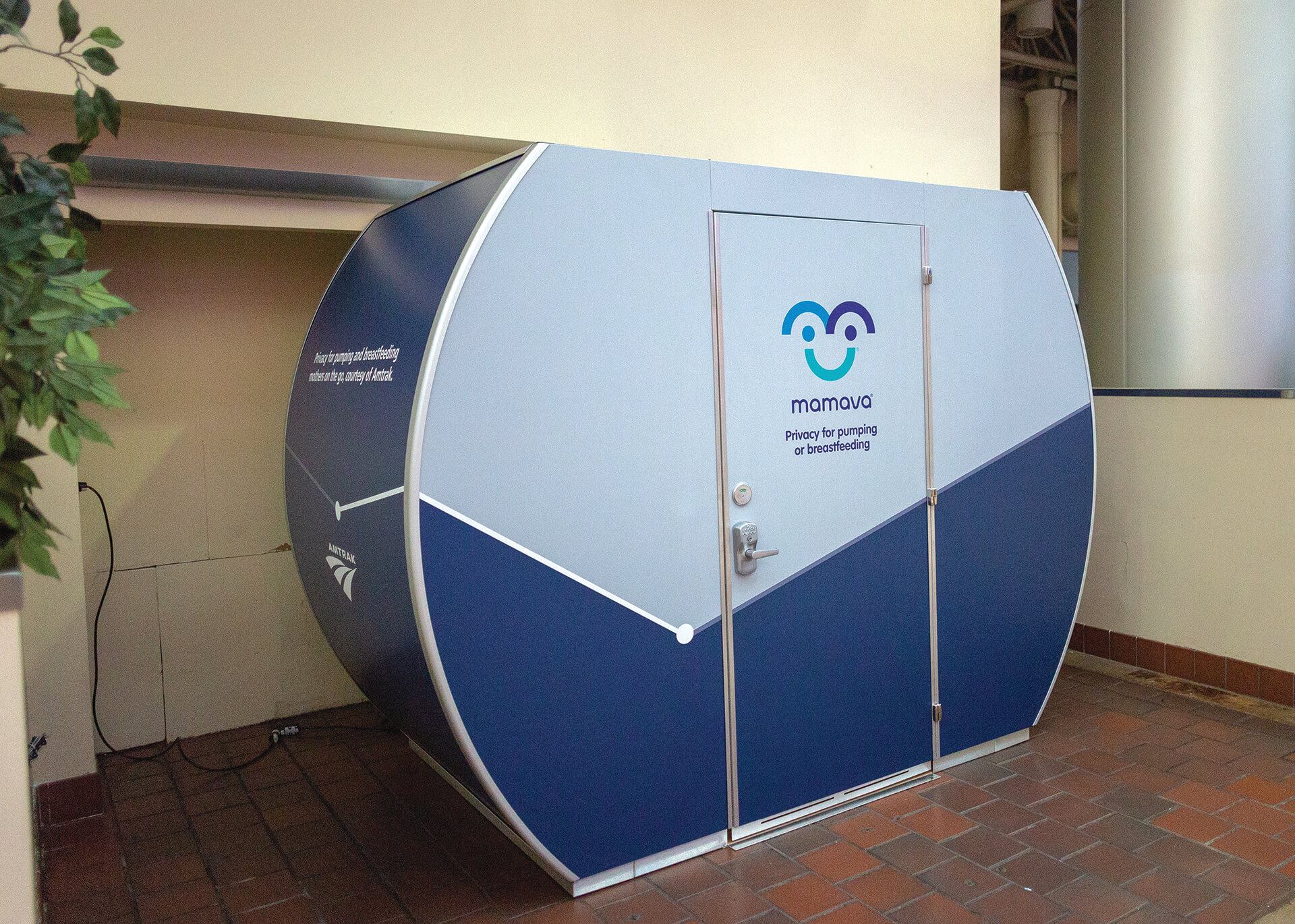 If nursing mothers do not wish to use the pods they can breastfeed and express breast milk anywhere in Amtrak stations or on-board its trains.
The installation of the pods is part of Amtrak's proactive approach towards families; it has recently introduced a New Parental Leave Income Replacement Policy for its own employees. Eligible new parents can receive up to 3 months of benefits in lieu of wages during this period.