Alstom to Supply Coradia Polyvalent Trains to Senegal
Alstom has been awarded a contract for the supply of 15 regional trains by APIX, acting on behalf of Senegal's Ministry of Infrastructure, Land Transport and Opening Up. The manufacture of the trains, entrusted to Alstom's site at Reichshoffen in France, will begin in 2017.
The trains aim to satisfy the increasing need for mobility in Dakar, a booming city with an expected five million inhabitants by 2030. The trains will run on the new line that will eventually connect the centre of Dakar to the new international airport Blaise Diagne (AIBD) in Diass, about 50 km from the city of Dakar, via the new town of Diamniadio. They will serve 14 stations over a distance of 57 km, which they will cover in 45 minutes. The number of daily passengers is estimated at 115,000.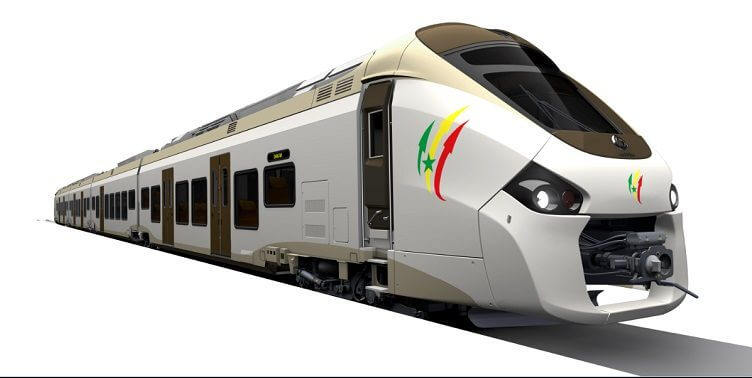 Gian Luca Erbacci, Alstom's Senior Vice President Middle East and Africa, said:
"We are very proud to be part of such an important infrastructure project and to supply Coradia Polyvalent trains combining passenger comfort, reliability, performance and respect for the environment"

"We are also pleased to contribute to the development and modernisation of the African rail network, from Senegal to South Africa via Algeria, thanks to our proven mobility solutions that benefit from the very latest technological innovations."
The Coradia Polyvalent train for Senegal is dual-mode (diesel/electric) and is capable of running at speeds of 160 km/h. With a total length of 72 meters, the train has four cars, a capacity of 400 passengers and a first and second class. It is adapted to the climatic and environmental conditions of the country and has a highly efficient air conditioning system. Its low floor provides easier access and on-board movement in particular for people with reduced mobility.
Alstom's site in Reichshoffen will design, manufacture and validate the trains. Five other sites in France will be involved in the project: Saint-Ouen for the design, Le Creusot for the bogies, Ornans for the motors and alternators, Tarbes for the traction system and Villeurbanne for the on-board IT systems and passenger information.
Coradia Polyvalent, already adopted by SNCF and the French regions as well as by SNTF in Algeria, belongs to Alstom's Coradia range of modular trains, which benefits from over 30 years of expertise and proven technical solutions. More than 2,400 Coradia trains have already been sold worldwide and 1,900 trains are currently in circulation.
For the original article, please click here.