Alstom's Coradia Polyvalent Train Takes First Trip in Senegal
Alstom's Coradia Polyvalent train undertook its first trip in Senegal on 14 January 2019. Both Alstom and APIX, the agency that promotes investment and major works in the country, celebrated the event. The President of Senegal, His Excellency Macky Sall, and the Managing Director for Central and North Africa at Alstom, Raphaël Bernardelli, attended the occasion.
Following an international tender process, Alstom won the contract for 15 regional trains from APIX in 2016. In September 2018 the customer received the first Coradia Polyvalent train at the Alstom manufacturing facility in France. Three trains from this order have since arrived in Dakar. These trains are to service the route between central Dakar and Blaise Diagne International Airport. The line has 14 stops over 55km. The total journey time from A to B is 45 minutes. Estimates suggest a daily passenger volume of 115,000.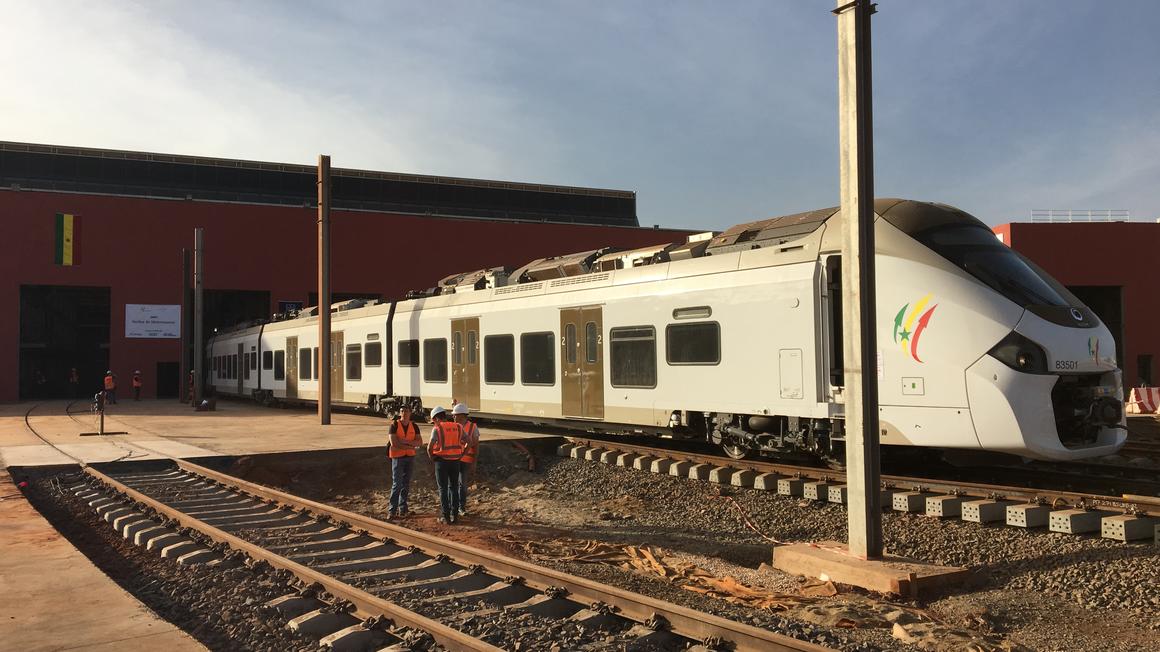 Alstom Coradia Polyvalent Specifications
These Polyvalent trains for Senegal can run both in diesel and in electric mode. They have a top speed of 160km/h. Each train is 72m in length, consisting of four cars. Each of these trains has a capacity of 400, with both first and second class options. Alstom has designed this Coradia Polyvalent train to meet the climatic and environmental conditions of its operating region. In particular, it features top-quality air-conditioning. Furthermore, these trains have low floors to make it easier for passengers with reduced mobility to board and move about on the trains.
The Polyvalent is one of the trains in Alstom's Coradia family. This is a modular and therefore flexible range that boasts almost 2,300 units currently in operation.
Raphaël Bernardelli said:
"We are honoured to participate today in the inauguration of this first Coradia Polyvalent train for Senegal. Thanks to the confidence of our customer APIX and the contribution of all Alstom employees, we are proud to place Dakar among the first cities in Africa to acquire such transport technology and thus provide passengers in this country with a safe, reliable and environmentally friendly mobility solution."