Advanced, Eco-Friendly Anti-Corrosion Coatings – An Interview with Moshe Moked, President and CEO of Distek North America
Distek offers technology that includes easy-to-operate thermal diffusion galvanising (TDG) coating lines that are used across a variety of industries including rail.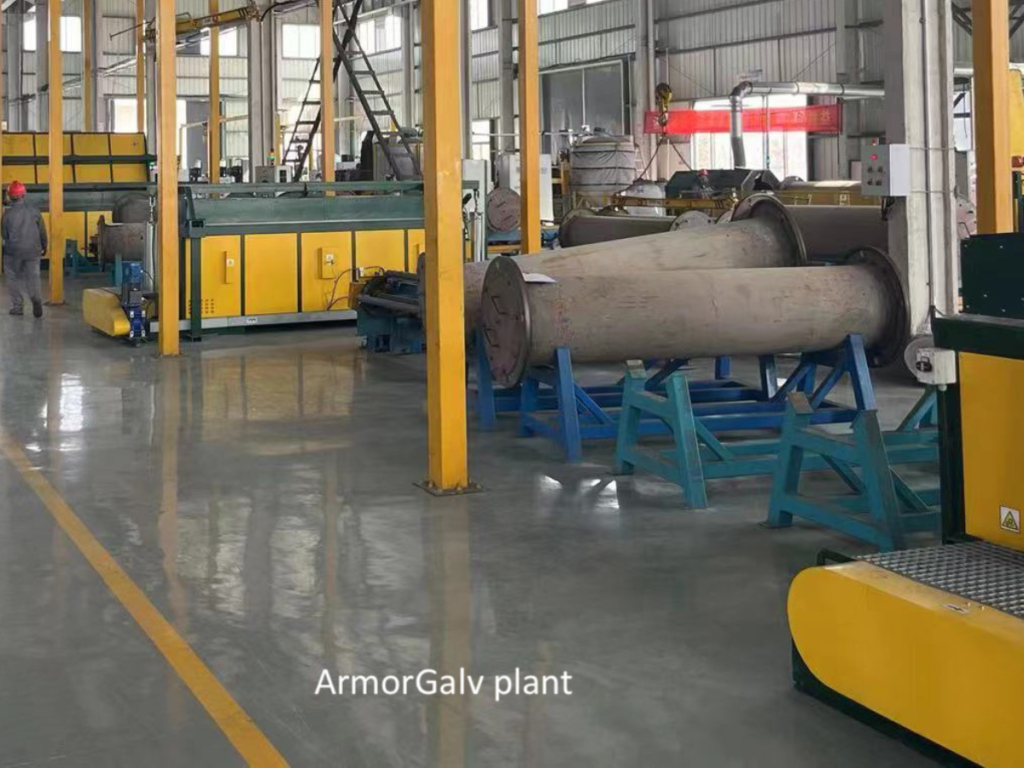 Not only is its ArmorGalv technology highly resistant to corrosion, it's also cost effective and entirely environmentally-friendly. There's no waste water, hazardous materials or polluting waste, and the closed system includes a water cleaning process that recycles the water, while its dry process ensures there are no acid or toxic elements.
Railway-News recently spoke with Moshe Moked, President and CEO of Distek North America (NA), which is part of the wider Israel-based Distek Group. Discussions covered everything from Distek's advanced technology and its green credentials through to Moshe's plans for Distek NA.
Railway-News: So, Moshe, please tell me how you came to lead Distek North America? 
Moshe Moked: A mechanical engineer by trade, I've spent most of my career trying to clean up the steel industry, looking for ways to introduce more environmentally-friendly technologies and processes. Back in 2006 I met Dr Isaak Shtikan, the inventor of thermal diffusion galvanising (TDG) zinc technology, and was really interested in his solution.
This was because I knew the sector needed much better corrosion protection than it then currently had, but also because the process produced zero emissions.
After I saw what he was doing I agreed to represent Distek and try to introduce this technology into the US market. I joined forces with a chemical expert, Martin Strauss, who was able to enhance the technology further, and then we went to the US Environmental Protection Agency (EPA) to have the technology assessed.
The agency spent a year testing it at a large Distek plant in South Africa, and this study resulted in Distek being presented the Most Valuable Pollution Prevention (MVP2) Award. Since then, I've been working to introduce ArmorGalv technology to different industries across America.
RN: This leads me straight onto my next question – what industries does Distek serve? 
MM: We serve a wide variety of sectors from automotive and agriculture through to construction, power and military. Rail was actually the first market we ever served in Europe and the technology continues to be very popular there for railway clips and the hardware that holds the rails in place.
There's still a lot of room for growth for us in the US rail market however, as our largest customer base here is the power utilities. However, we have already worked with organisations such as Caltrain and the New York City Transit Authority. I have found that in the 'States our technology is used to coat rolling stock components more often than those for tracks.
RN: Can you tell us more about your thermal diffusion technology and what makes it superior to other processes currently used? 
MM: It's unique in that it creates a zinc iron alloy on the surface of a steel product that cannot be removed. Other coatings just sit on the surface, but with our process the alloy becomes part of the steel itself. It also gives a level of corrosion protection equal to that of stainless steel, but at a fraction of the cost.
RN: So it's also cost competitive then?
MM: The cost competitiveness of this technology goes two ways. There's the direct cost of applying the coating and also the product longevity.
Application-wise, when you compare our process to hot dip galvanising small parts, we're at least level with, but often lower in cost. If you're talking about larger parts then the old way is still cheaper. But the flip side is that our product lasts ten times longer. So, unless you need to replace these parts every three or four years, for reasons other than corrosion, it's more cost effective to pay extra for the coating application, as you'll end up with a part that can last 30-40 years.
One of our US clients, a West Coast power utility business, calculated that we're saving them millions of dollars each year in maintenance costs. So yes, the bottom line is we're a lot more cost effective than any other coatings out there.
RN: And what of the environmental credentials you mentioned? 
MM: Well, the US EPA report covers our environmental credentials in full detail, but having licensees in regions like the Bay Area in California showcases these too, as this is probably one of the most environmentally restrictive areas in the world.
One of our customers is actually a green manufacturing plant, in the San Francisco Bay area, which again highlights how environmentally friendly our technology must be.
RN: And when it comes to the industry standards, which does your process comply with? 
MM: We're compliant with the British and European Standard for this technology – ISO 17668, in addition to the ASTM Standard A-1059. In total, the standards we meet cover around 90% of the global market.
RN: Finally, what are your plans for Distek NA moving forward?
MM: I'd like to be able to do with the North American rail industry what we've done in Europe.
I think we're getting there, and for several reasons. Firstly, businesses are starting to do a lot more lifestyle costing calculations, which gives us an enormous advantage.
Secondly, our solution is becoming more appealing as US environmental regulations get tighter. In time high polluting technologies like hot dip galvanizing will be squeezed out of the market and we'll be the last one left standing.