Transforming the Rail Industry with AI and IoT Technologies
Artificial Intelligence (AI) technologies are being adopted globally by all industries to drive efficiency, improve productivity and reduce costs. The rail industry is no exception.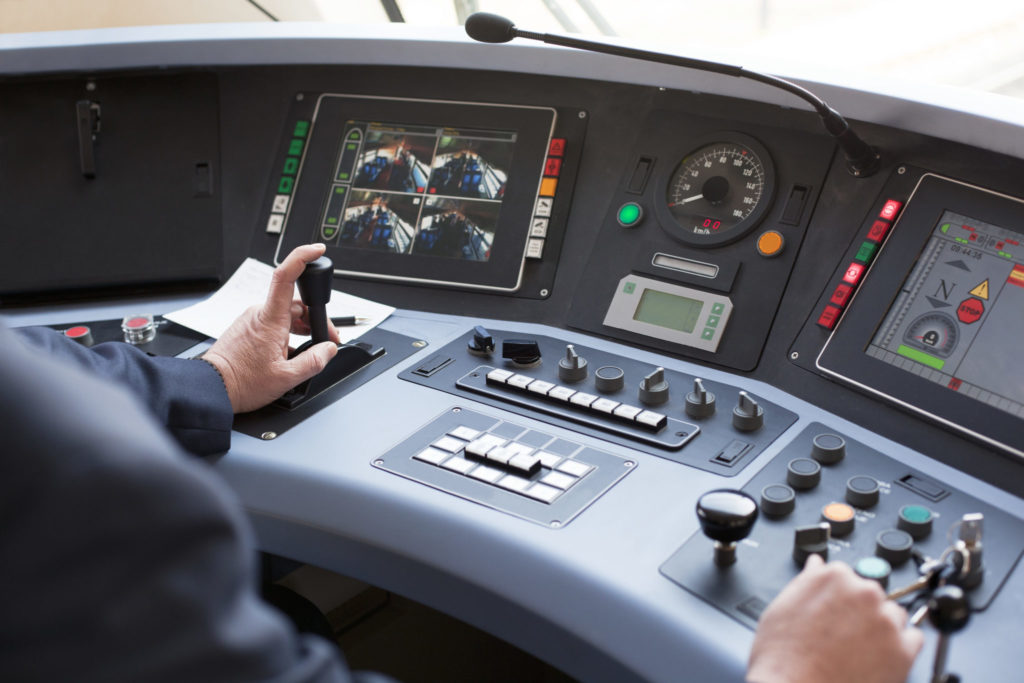 Fuelled by intelligence from AI-driven systems and applications, railway operations are becoming safer, smarter and more reliable, significantly enhancing the passenger travel experience and freight logistics services. For rail transportation, AI can provide improvements including fast and convenient ticket-free check-in, and accurate arrival-time predictions, personalised infotainment and on-board services, real-time track heath diagnostics, and rapid response in an emergency.
These AI-driven applications only function with proper data input that is collected by massive numbers of Internet of Things (IoT) devices installed in stations, on trains, and along tracks. A successful implementation of such rail applications requires a seamless integration of AI and IoT technologies. By leveraging more than 20 years of expertise in developing highly reliable and available embedded computing systems, ADLINK brings advanced AIoT (AI and IoT) solutions to rail transportation, enabling customers in developing a variety of applications that can deliver true value and performance. ADLINK is committed to helping customers gain competitive advantages by allowing them to focus their development efforts on differentiating their end applications.
Rugged AIoT Platform for Real-time Video/Graphics Analytics
Powered by an Intel® Core™ i7 processor and integrated NVIDIA Quadro GPGPU module, ADLINK's EN50155-certified PIS- 5500 AIoT platform is not only ruggedised for both wayside and on-board deployment with its wide range DC input and isolated I/O design, but also provides an ideal edge solution for real-time video/graphic analysis applications that are vital to today's increasingly complex railroad operations. The target applications include but are not limited to:
Passenger information systems
Railroad intrusion detection
Train station surveillance
On-board video security
Railroad hazard detection
ADLINK's AVA-5500 is being deployed commercially by leading rail system integrators worldwide. In one application, the intelligent platform is installed on special rail inspection trains to process captured images of key wayside equipment in real-time. With a sophisticated algorithm driven by parallel computing and deep learning, the application can effectively identify potential equipment faults at a train speed of 120km/h, and raise the alarm to notify maintenance crews. In another application, the AVA-5500 is used in a train station control office to analyse the real-time video stream received from the platform. The application is able to not only detect suspicious behaviours and trigger alerts, but also conduct post-event analyses. To meet varying application requirements, the AVA-5500 is also available in variants featuring an additional two USB 2.0 via M12 connectors and two 2.5″ SATA 6Gb/s drive bays, as well as a version supporting +12VDC power input only.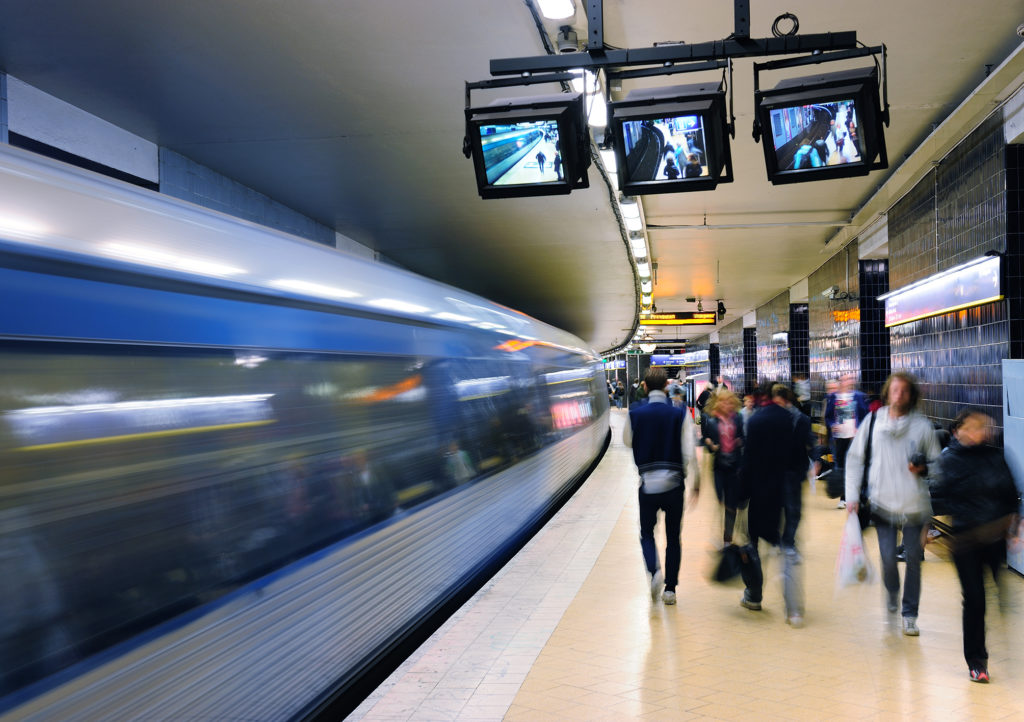 EN 50155-Certificated Driver-Machine Interface Panel Computer
Powered by the Intel Atom® x5-E3930 processor (formerly Apollo Lake) and featuring a 12.1" (4:3) high-resolution colour display, 5-wire resistive touch screen and securable I/O interfaces, ADLINK's DMI-1210 is its latest Driver-Machine Interface (DMI) touch panel computer, designed specifically for deployment as a Human-Machine Interface (HMI) unit for driver's desks, control panels for passenger information systems, surveillance system control/display units or in railway diagnostics and communications applications.
The DMI-1210 is an EN 50155-certificated, cost-effective, commercial-off-the-shelf (COTS) driver interface that offers train radio display, electronic timetable, and diagnostic display functions and additional functionality such as train data recorder. The DMI-1210 supports full range DC power input from +16.8V to +137.5V DC. Optional MVB, GNSS, 3G/LTE, WLAN, and Bluetooth through add-on modules give system integrators the necessary tools to expand use case possibilities.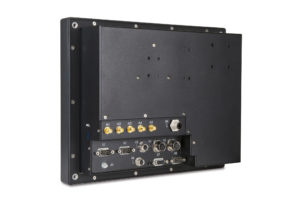 With ADLINK's built-in Smart Embedded Management Agent (SEMA) featuring management and status LEDs on the front panel, the DMI-1210 provides easy and effective health monitoring and system maintenance. In addition, system robustness and reliability are provided by careful component selection for extended temperature operation, isolated I/Os, conformal coated circuit boards, securable I/O connectors and high ingress protection rating (IP65 front, IP42 rear).
ADLINK's Expertise and Commitment to Rail Transportation
ADLINK is a premier supplier to the rail market, enabling both wayside and on-board applications, such as Communications-Based Train Control (CBTC), Automatic Train Protection (ATP), Automatic Train Operation (ATO), Automatic Train Supervision (ATS), Computer-Based Interlocking (CBI) and Train Control Center (TCC), Passenger Information, and Passenger WiFi. ADLINK offers not only a field-proven, cost-effective and extensive COTS portfolio, but also a variety of fast time-to-market custom solutions with best-in-class ODM capabilities. Designed to meet harsh operating requirements, ADLINK's industry standard-compliant products provide customers with a great level of flexibility in technology and roadmap planning.
ADLINK's long-held support of COTS technology and open standard systems enables flexible platforms that are modular, scalable and rugged enough for extended deployment in both brown and greenfield projects. By leveraging its long-standing strategic partnerships with major hardware component and software vendors, ADLINK ensures best practices in product obsolescence and lifecycle management to deliver the supply longevity required by the industry. In addition, ADLINK offers design services in every major geographic region, benefiting customers with increased responsiveness, short delivery lead-times and ease of doing business. ADLINK focuses on continued development to build an even more comprehensive and cost-effective product portfolio to help customers effectively mitigate budget constraints while smoothly and seamlessly taking on technology migration and product integration.