AARC Professional Services (AARCPS) specialises in advisory, consultancy and safety services for the rail sector.
Recent projects have included working with Network Rail on updating its Health and Safety Management System and supporting Rail for London Infrastructure's (RfLI) maintenance business ahead of the Elizabeth line entering passenger service.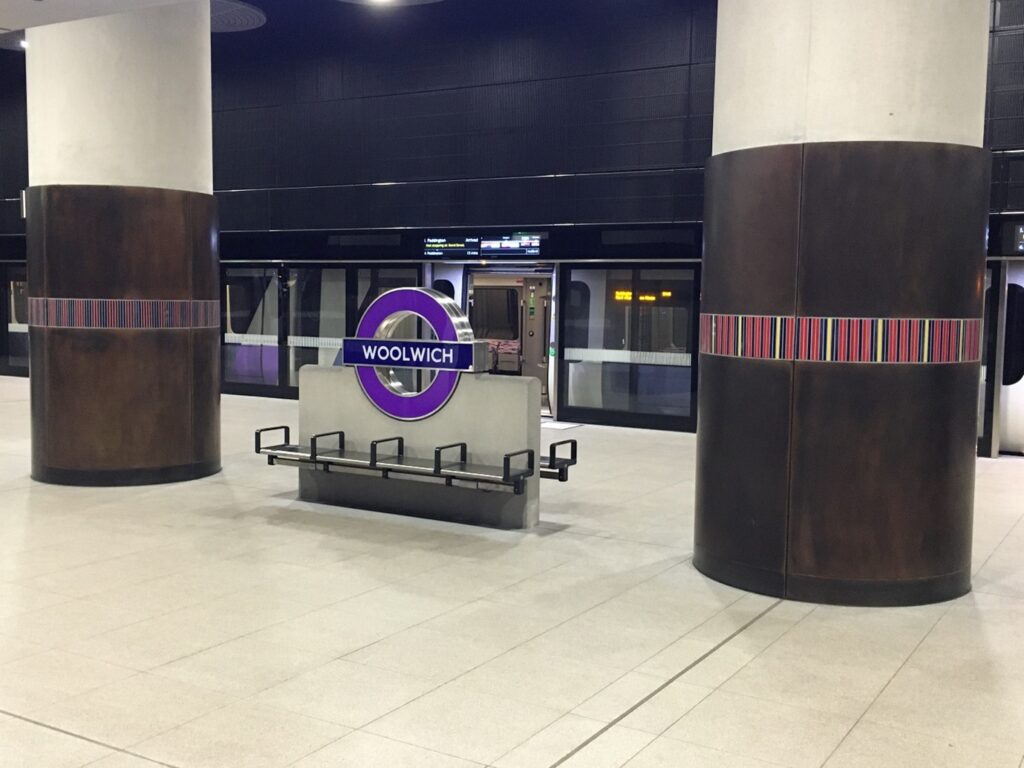 Here we share the aims of each project, the work undertaken and the final outcomes.
Updating Network Rail's Health and Safety Management System
AARCPS was commissioned to help Network Rail remodel its overarching health and safety management system (HSMS) into an accessible tool for continuous improvement in risk management.
The infrastructure manager was keen to update its overarching HSMS to reduce its length from 204 pages, improve its readability and align the document to its operating and governance models, the RM3 Risk Management Maturity Model and ISO BS EN Management System criteria, while still maintaining Railways & Other Guided Transport Systems Regulations (ROGS) compliance.
AARCPS' remodeled system was informed by a gap analysis of the existing HSMS and supporting standards and procedures and identifying best practice.
This work was undertaken closely with stakeholders throughout the company and industry, including workforce and union representatives, train operators and suppliers, the Office of Rail and Road (ORR) and the Railway Safety and Standards Board (RSSB).
"The challenge was providing a document which met the needs of the regulators, the differing audiences for the HSMS and different views as to how it should be used, which needed to be reconciled.
"It had to cover all Network Rail's activities, not just mainline railway operations, but also work in depots, stations, factories, mines and even flying."
The new draft document, now a modest =60 pages in length, is currently being reviewed by Network Rail. In response to its work on this project, AARCPS has now been engaged to draft Network Rail's System Operator Health and Safety Plan.
Rail for London Infrastructure (RfLI) on the Elizabeth line
Rail for London Infrastructure (RfLI) is the business unit created within Transport for London (TfL) to take on the role of Elizabeth line Infrastructure Manager (IM).
Prior to the handover from Crossrail, AARCPS was chosen to independently assess RfLI's maintenance business readiness for taking over the railway at ROGS. This assignment was extended to support the handover by assuring the necessary information and training was sufficient to enable the maintainer to mobilise.
"I was retained to undertake some of the recommendations made in my assessment report, which then developed into undertaking safety case assurance for IM readiness.
"My assignments were a mix of assessment reports, setting out business preparedness, improving business change and defining readiness evidence and assurance to support RfLI's case for becoming the infrastructure maintainer at the various stages.
"I worked closely with everyone from the senior management team, training teams and hand-over leaders, through to the operations team, Crossrail safety consultant and IM engineers."
In one company update, Howard Smith, Director of the Elizabeth Line, gave recognition to those doing the assurance work to deliver the RfLI safety case required to go into passenger service and satisfy the ORR, all while working to a compressed timeline.
As sponsor's representative, AARCPS helped to achieve the required business benefits through the delivery of a fault reporting system link between operational control systems and the maintenance workbank system Maximo, which enabled operators to initiate a response team directly from the control system.
"It's a rare opportunity to work not only on a new railway, bringing it into ROGS and passenger service, but also to be part of a new, growing organisation."
Since the Elizabeth line entered revenue service, AARCPS has also been working with the heads of departments to improve the concept of the Real Time Infrastructure Manager (RTIM) working 24/7 on the control floor, as well as continuing to support the Elizabeth line IM.
"Derek has helped me to understand and mature the structure of the Elizabeth line fault management response, as well as the implementation and adoption of the business tools.
"He's demonstrated strong leadership in an industry where other strong leaders may need to be challenged on their adherence to industry standards, policy and procedure across multi-disciplinary teams.
"It's been a pleasure working with him and learning from his expertise."
This article was written for AARC Professional Services (AARCPS).