14th Edition of RailTech Europe is Around the Corner
In a few weeks, the European railway sector gathers at RailTech Europe 2022. Taking place at Jaarbeurs Utrecht in the centre of the Netherlands from June 21-23, RailTech Europe is the European meeting place for the railway industry, from infrastructure managers and suppliers, to consultants and IT departments.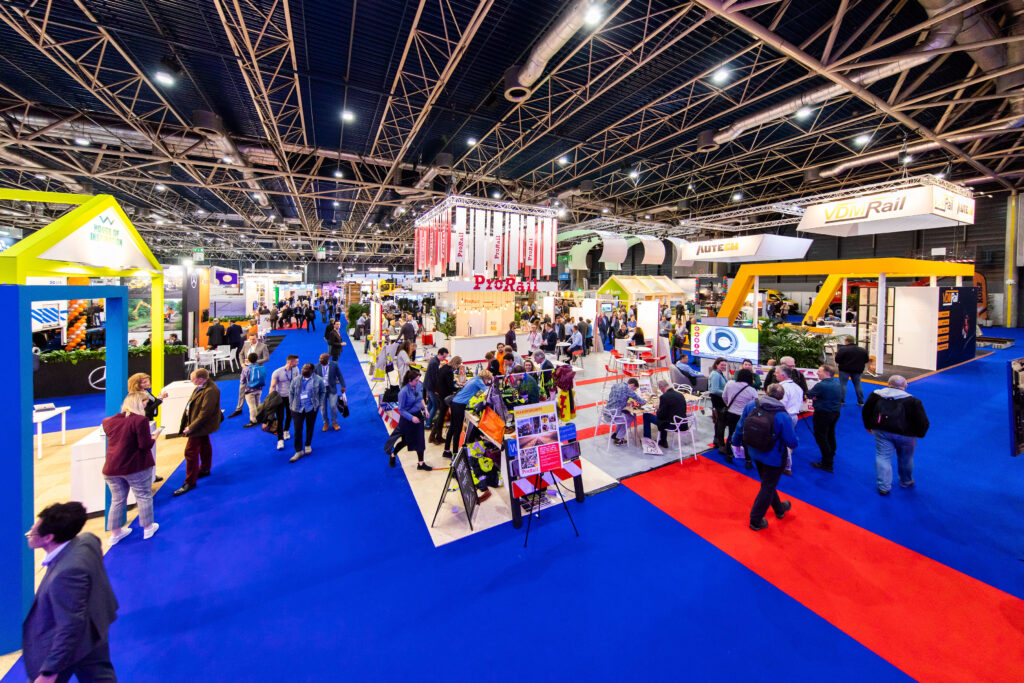 RailTech Europe is a combination of an exhibition where companies from all over the railway sector display their products and services and a conference programme with various topics relevant for the railway sector. At the free exhibition, companies from all over Europe feature their latest developments, with in addition near 60 interactive workshops.
Innovations in rail are put in the spotlight at the Innovation square at the event and the awarding of the 2022 RailTech Innovation Awards. Also part of the exhibition is an outdoor demonstration area, where exhibitors give live demonstrations of their products and machines.
Conference topics
At the conference, there is a different topic for each of the three days. It will kick off with the theme The Digital Rail on 21 June, covering topics such as European rail safety system ERTMS, automating train operations, communication and cybersecurity. The second day will be all about Resilient Rail & Sustainability, involving adapting rail infrastructure to climate change, technological solutions for resilient rail and making rail operations more energy efficient.
International long-distance train connections is the topic of the third day, which focuses on how to create a more comprehensive international train network in Europe, the comeback of night trains and the availability and maintenance of rolling stock for international connections. In total, more than 57 speakers join to present or take part in panel discussions.
From digital to hybrid
In 2021, RailTech Europe went fully digital due to the coronavirus restrictions. More than 8,000 online visitors of more than 90 different nationalities joined the digital edition. Now that physical events are once again possible, the organiser ProMedia Group goes for a hybrid approach. This 14th edition of RailTech Europe will take the event to a digital environment as well, with a live studio on the exhibition floor and livestreaming of the conference.
"We're looking forward to re-connecting the industry physically and hope to welcome thousands of people from the railway sector in Utrecht. Our exhibitors can't wait to show their latest developments!"
For more information about RailTech Europe and tickets, visit the website.
Contact information:
Titta Mäkäräinen
This article was originally published by ProMedia Group.