10,000th China Railway Express Train Milestone
China Railway has announced that its X8044 Express train, which travelled from Hamburg in Germany to Wuhan in China, arriving on 29 August 2018, was the 10,000th China Railway Express train to run.
A China Railway Express train is a through train that operates internationally in the freight sector. The calculation was performed taking into account the fixed number of trains, lines and schedules for operations between China and Europe as well as other states on the 'Belt and Road' transport link.
China Railway has taken full advantage of the overland rail link, focusing on increasing the quality of its service and increasing the quantity of China Railway Express trains running on the line. In addition China Railway has done outreach to promote China to other countries.
As such China Railway feels their Express trains have become a symbol of the achievements of the Belt and Road initiative, saying their trains have become known as 'steel camels' on the route.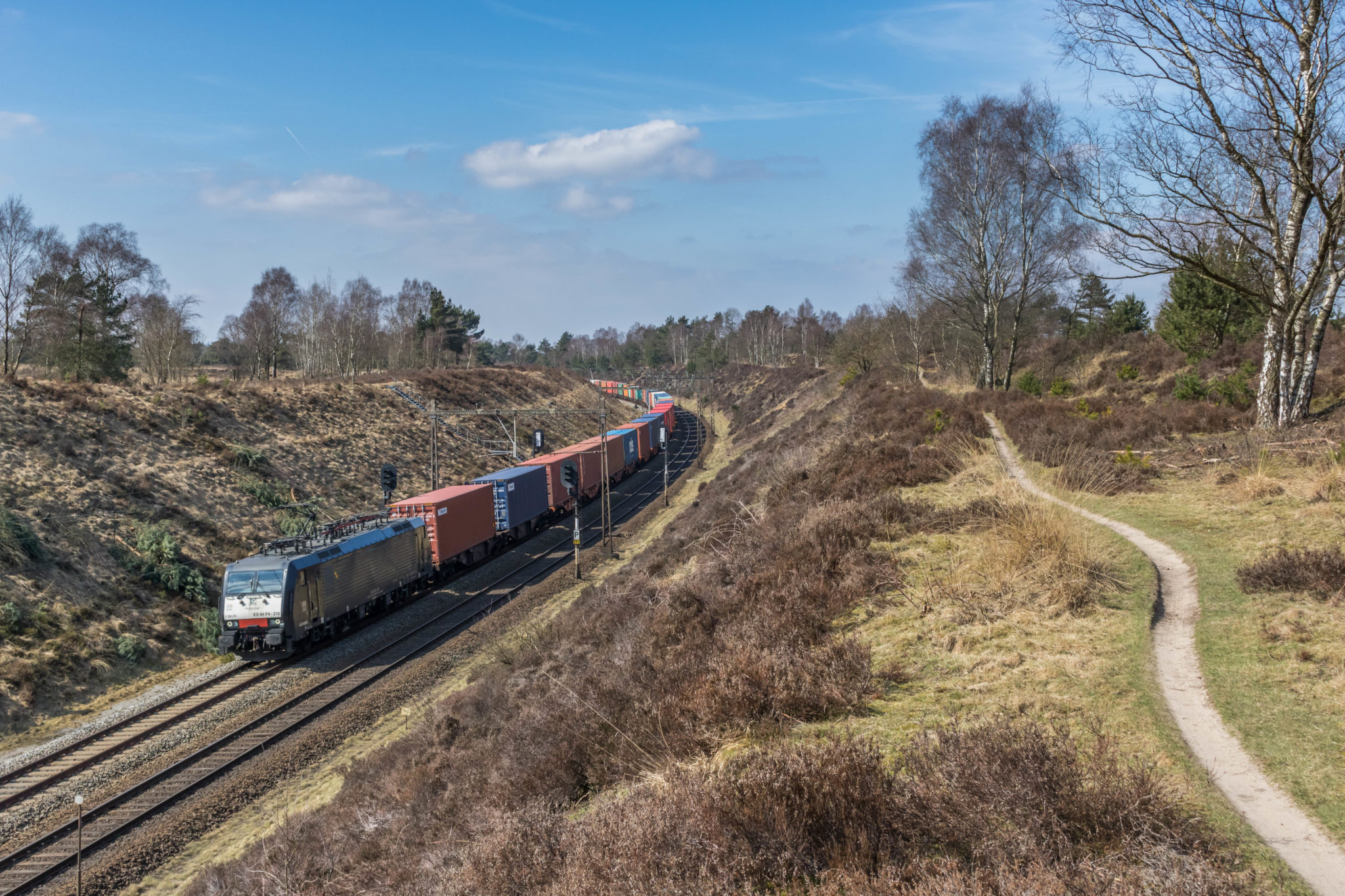 China Railway would like to highlight ten of its achievements it feels are significant:
Rapid increase in the amount of trains in operation: services began in 2011, when China Railway ran 17 Express trains. In 2016 that figure had risen to 1,702 (2012: 42; 2013: 80; 2014: 308; 2015: 815). In 2017 then China Railway operated 3,673 trains, i.e. more than in the years 2011–16 combined. This upward trend is on-going: 2,490 trains operated in the first half of 2018. These trains have serviced Chinese cities such as Chengdu, Chongqing, Zhengzhou, Wuhan, Suzhou and Yiwu.
Large increase in types of goods transported: the range has increased from single IT products to clothes, shoes and hats, cars and their accessories, grains, wine, coffee, timber, furniture, chemicals, minor commodities and mechanical equipment for the outbound trips. Returning to China are automotive parts, mechanical equipment, daily commodities, food and timber.
Successful establishment of the international railway co-operation mechanism: in April 2017 the railway authorities of seven countries – China, Belarus, Kazakhstan, Mongolia, Russia, Poland and Germany – signed an agreement to deepen co-operation regarding freight rail services between China and Europe, an agreement China Railway pushed for. In October 2017 the international railway co-operation mechanism was established, helping the continued development of China Railway Express trains.
Successful establishment of the domestic enterprise co-operation platform: the Transportation Coordinating Committee was launched by seven large train platform companies in May 2017. The committee is a platform where those involved in China Railway Express trains can communicate, find consensus and work more closely together. The committee met for the second time in December 2017, where much progress was made.
Establishment of the transportation guarantee system framework: the operational diagram for guaranteeing transport capacities was adjusted taking into account the demand for domestic shipping services and the 65 domestic China Railway Express train lines, which connect to other countries via western, central and eastern routes. The goal of connecting smoothly to the railway networks of other countries has been a success, with China Railway now serving 14 countries and 42 cities in Europe from 48 domestic cities. Optimisation has meant that transport times have been reduced in China by around 24 hours and by 135 hours over the broad-gauge sections.
Establishment of the whole-course logistics service system: China Railway instructed China Railway Container Transport Co. Ltd to set up a uniform documentation centre and customer service centre and to build a train operation information exchange mechanism, allowing it to give customers twice daily feedback on train operations. China Railway also got CRCTC to establish 55 railway container return locations outside of China.
Big improvements in the convenience experienced by customers during the clearance process: China Railway has signed a memorandum of co-operation to facilitate co-operation and information exchange. There also has been c0-ordination with the National Office of Port Administration and other bodies. Furthermore, designated ports for specific goods (e.g. Chengdu for imported meat) have been set up.
Cancelled restrictions: there are no more restrictions on parcel post transport on international railway lines thanks to co-operation with the relevant national bodies. For example, China Railway has set up regular international parcel transports between China and Germany on China Railway Express trains. China Railway has also tested electronic container seal locks equipped with tracking and automatic alarms when the locks are broken, which can give customers real-time information.
Expanding the brand: in 2016 the 'brand building scheme' for China Railway Express trains was officially released by the body in charge of promoting the construction of the Belt and Road. The logo for China Railway Express trains was first used in June 2016.
Operational safety has been guaranteed: China Railway has put procedures in place to guarantee the full safety management of the China Railway Express trains, with 15 specific areas identified, such as safety management responsibilities.