From Yiwu to Barking: How the Rail Industry in the UK is Engaging with China
The Rail Delivery Group (RDG) is an organisation which provides services and support to passenger and freight operators, as well as delivering important national ticketing, information and reservation services for passengers and staff in the UK. In this article Laura Wright, Head of International Policy for the RDG, tells Railway-News how, on the eve of unprecedented and uncertain changes to its relationship with Europe the rail industry is exploring how it can expand its relations with China.
By Laura Wright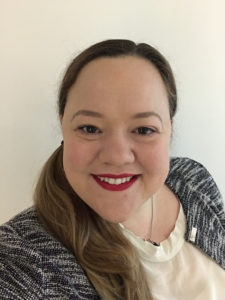 Just over a year ago a train arrived in Barking (London, UK) after travelling more than 12,000 km from Yiwu in eastern China. The railways feel far more connected than ever before with a train carrying containers of high street goods from another continent literally passing the end of my road. So, when I was invited to speak at the UK-China Infrastructure Academy conference in Manchester about what connects our railway systems and what makes them different I was delighted to accept. Although China and Great Britain both share the fundamental '4ft 8 and a half', the two systems are very different. The scale of China's railways with a single state-owned, vertically integrated operator and infrastructure manager is diametrically opposed to Britain's liberalised market with competition for and in the market, facilitated by separation of track and train. The delegation attending the conference was particularly intrigued as to how our partnership railway – with its various public and private sector parts – delivers.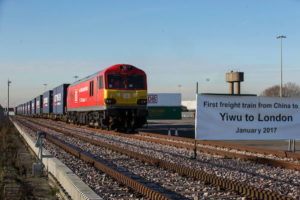 Whilst the industry would acknowledge areas where greater joint working would improve information during times of disruption and assist even greater efficiencies, the industry's multifarious nature doesn't preclude it from working well together. I introduced conference attendees to the industry's plan for change 'In Partnership for Britain's Prosperity', a landmark coming-together of the industry to strengthen the railway's contribution to the economy, increase customer satisfaction, boost local communities and create more jobs, demonstrating a commitment to joint working and collaboration. The delegation was also interested in how the competitive tensions can deliver for customers. Two decades of liberalisation have delivered a doubling of passenger numbers and some of the most significant rail freight growth in Europe. Growth has been coupled with high safety standards with no passenger fatalities in over nine years and the industry turning a £2bn per year operating loss into a £200m annual operating surplus. In this context the conference noted with interest the concept of lowering the public subsidy, and franchises paying a premium to the government. In addition to this exchange, we were keen also to accept the invitation to build a stronger link with Chinese railways as we look to opportunities still accessible post-Brexit. While the 50 km between France and Great Britain – that connected the final leg of the Yiwu to Barking journey – requires most of the rail industry's focus in preparing for the UK leaving the EU, we are also looking at existing exporting opportunities.
Foreign involvement in the British franchising market is well-documented and we welcome the jobs, investment and innovation that international transport businesses have wanted to bring to Britain, to learn from and build on our successes. What is sometimes less well publicised is how RDG members have already made inroads into overseas markets. Whilst we are asking the UK government to support reciprocal market access for the UK industry to the EU and to existing trade deals post-Brexit we are also keen to work on new post-Brexit trade deals and explore potential markets further afield.
RDG's passenger and freight operators in collaboration with the UK railway supply chain have a unique end-to-end rail export offer which – based on our track record over the 20 plus years of liberalisation – should be very attractive. 2018 will be an exciting year for RDG and its members as it continues to change and improve the partnership railway and looks to untapped and new exporting opportunities in Europe and beyond while working to maintain existing ones.