Note to Self – Meet with Korita Aviation at WTCE 2021!
Korita Aviation is exhibiting at the World Travel Catering & Onboard Services Expo in Hamburg on the new revised dates.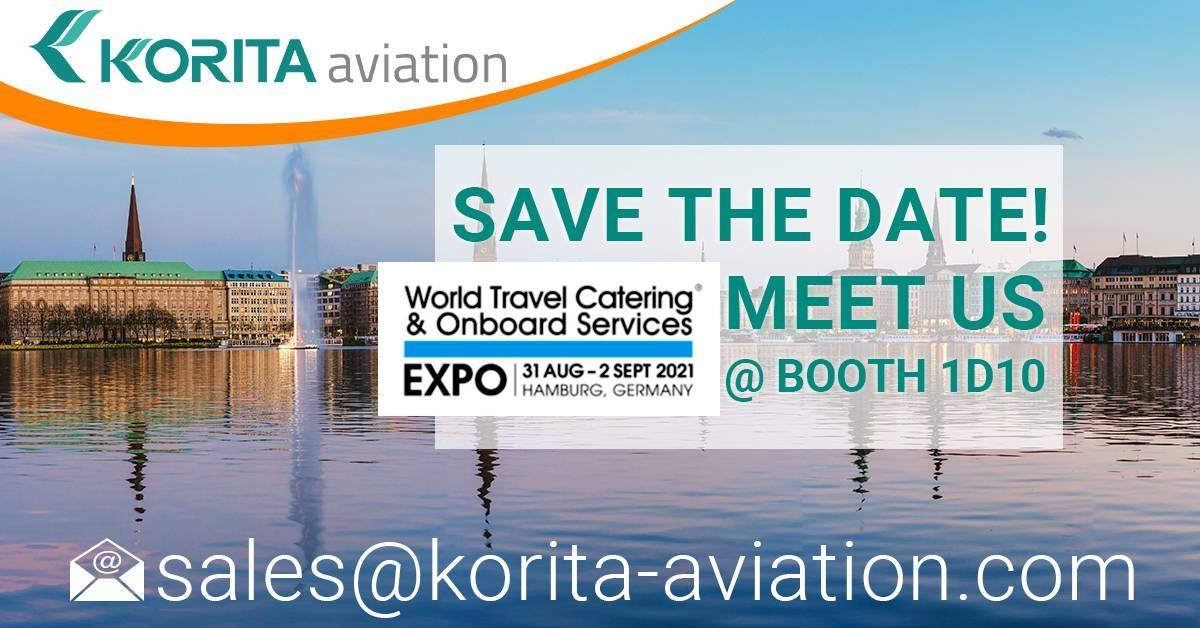 Save a date to meet us @ booth 1D10:
31 August 2021 – 2 September 2021
We still have some time to go before the show, so if you need to discuss your galley insert requirements for either buyer furnished equipment or rotable galley insert equipment, please reach out to us. Our sales team are here to support you with all of your immediate and future catering equipment needs.
Keep in touch, email us: [email protected]
This article was originally published by Korita Aviation.