USA: United Rail Partner with BBR Rail Automation GmbH
United Rail Inc. partner with German rail suppliers BBR Rail Automation GmbH. The partnership will require BBR to represent and support United Rail's products and services in North America, and in turn, United Rail will give support in the business development, sales and marketing and engineering sectors of BBR's North American activities.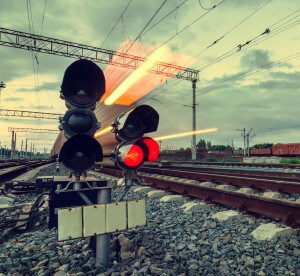 Mr. Thomas Bergmann of BBR said:
"We are very excited with this new partnership. We feel that BBR has a very strong portfolio for the North American rail industry. Through this new partnership with United Rail, we expect to have a very successful entry and long term experience here, providing great experiences for our current and future customers. Our services, support, and in-house manufactured products are well designed and well manufactured, and are perfect for the demanding environment that is the North American Rail industry."
The partnership will enable both companies to consolidate their activities in North America, developing, manufacturing and marketing of their signaling and interlocking systems, systems for intermodal and switching yards, data transmission and train control, passenger information systems, magnetic and inductive signal transmission, traditional signal equipment and electronics. BBR is a certified supplier of IRIS and ISO 9001 .
Norwin Voegeli, President & CEO of United Rail said:
"BBR is a perfect fit for us and our capabilities. The North American rail market can be a challenge for international companies not familiar with it, and having the right local support can make the difference between success and failure. This new partnership is a great opportunity not just for BBR and United Rail, but also for our local rail operators and engineering companies, as BBR brings their strong experience and product offerings to support the North American rail industry. We are looking forward to a very long lasting and successful experience relationship with BBR in North America."