Amtrak has announced that Bill Flynn, its Chief Executive Officer, is retiring from his role.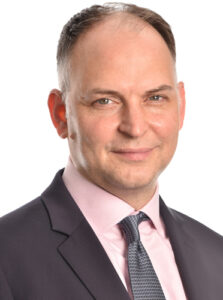 Stephen J. Gardner is to be appointed as the company's President and CEO from 17 January 2022.
Gardner joined Amtrak in 2009 and was appointed President in December 2020. He has since been leading the company's day-to-day operations and is responsible for Amtrak's modernisation strategies.
Specifically, Gardner has led efforts that have expanded state-supported service partnerships, increased capacity for Amtrak's high-speed Acela service, and improved infrastructure on the Northeast Corridor (NEC).
"I'm truly humbled and honored to assume this role for America's Railroad. With the help of the bipartisan infrastructure investment, I'm excited about working with our state, commuter and freight rail and federal partners to improve our assets, renew our fleet and expand Amtrak service to more communities. Having started my railroad career as an Amtrak intern, it's an opportunity of a lifetime to help lead the incredible team of dedicated men and women at Amtrak."
Bill Flynn has led Amtrak since April 2020. Throughout the COVID-19 recovery efforts, Flynn promoted the company's future by prioritising safety and customer experience initiatives, while also advancing major infrastructure projects, expanding the company's diversity and inclusion, and executing major equipment procurements.
"I want to thank Bill Flynn for his strong and steady hand leading Amtrak and navigating a global pandemic. This was one of Amtrak's most challenging periods in its 50-year history. Bill has built a strong foundation for continued safe and reliable operations, innovation and growth."
Following his retirement, Flynn will continue as Gardner's senior advisor for the remainder of the fiscal year to support the transition.
"With the Biden Administration and Congress just having made a transformational investment in intercity passenger rail, this is the right time to transition the leadership of the company for the long term to help guide Amtrak's promising future. Stephen has the business skills, industry knowledge and vision to improve and modernise service for the next generation of Amtrak's customers."