On Monday 27 February, the Mayor of London, Sadiq Khan, visited the new ticket hall at Bank Underground station to mark the completion of its 700 million GBP upgrade.
The Underground station is now served by a new entrance on Cannon Street to give passengers easy access to the Northern line and DLR via six escalators and two new lifts.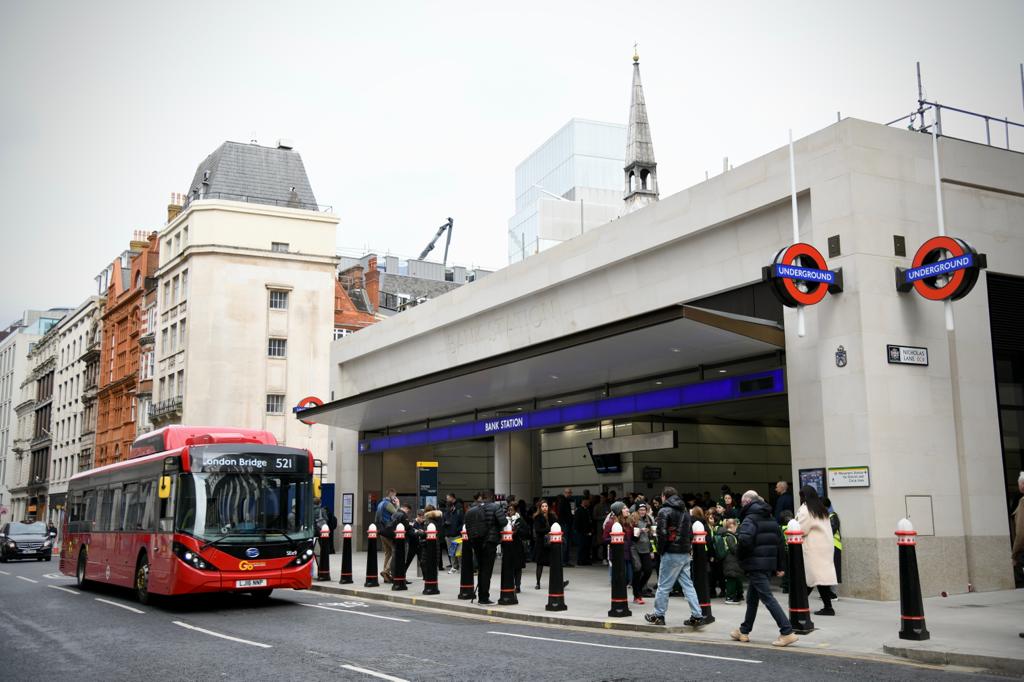 Bank station's capacity has been increased by 40 percent thanks to the upgrade project, which started in 2016 and has now concluded with the opening of the new ticket hall on Cannon Street.
"These extensive works have transformed Bank station into a world-class station, fit to serve a financial district of international renown. Londoners can now benefit from a station with 40 percent increased capacity, a brand-new entrance on Cannon Street and two new lifts which will deliver step-free access to the Northern Line for the first time.
"London's Tube network is key to the capital's wider economic recovery. These updates to Bank station are just one of the ways I am continually improving London's transport network to build a safer, more accessible and more prosperous city for all Londoners."
The upgrades have also introduced a new southbound Northern line platform and concourse, which opened at Bank station in May 2022.
In addition, a more direct interchange route between the Northern line and DLR opened in October 2022.
Throughout the Bank Station Capacity Upgrade project, more than 1,000 metres of new tunnels were dug. To complete this work, around 550 people were employed each day at the peak of construction.
"The completion of this major upgrade of one of the Tube network's busiest interchanges is a hugely important moment for the Square Mile, which is now served by a modern, accessible station with vastly improved capacity. Customers have already told us how the new interchanges are making their journeys quicker and easier, and the new entrance on Cannon Street is set to further improve the passenger experience."