Canary Wharf is the latest – and penultimate – Elizabeth line station to be transferred from Crossrail to Transport for London (TfL).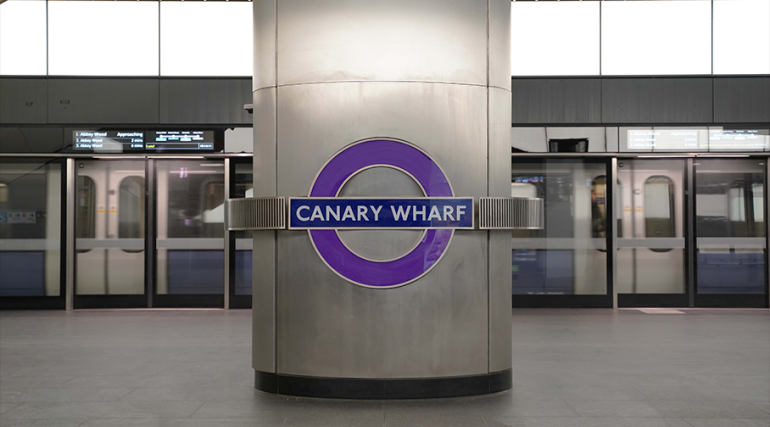 With nine of the ten central stations now transferred to TfL, the railway is on target to begin passenger services during the first half of this year.
Canary Wharf Elizabeth line station was constructed by Canary Wharf Group and will connect the business district to the City of London and the West End without the need to change trains.
Once the line is fully open, customers will also be able to make direct journeys to and from Heathrow Airport.
"I'm delighted that Canary Wharf Elizabeth line station has been transferred to Transport for London and thank all those that have worked so hard to achieve this.
"This beautiful and iconic station will help connect this key business district to the City of London, the West End and Heathrow.
"These more seamless journeys will improve access to employment and create further job opportunities."
Like the nearby Canary Wharf London Underground station, the Elizabeth line station is constructed in a dock, in this case the North Dock of West India Quay.
It sits below a five-storey retail and leisure space – which includes a rooftop garden – known as Crossrail Place.
The station box is 256 metres long: greater than the height of the nearby One Canada Square, which is one of the UK's tallest, and most iconic, buildings.
During construction nearly 100 million litres of water were pumped out of the station box and several hundred fish were safely relocated.
While 300,000 tonnes of material were being excavated from the station box, a piece of woolly mammoth jawbone was found, as well as a fragment of amber estimated to be 55 million years old.
Both have been passed on to the Natural History Museum.
Staff from MTR Elizabeth line will now continue familiarisation with the station, its procedures, facilities and systems, in addition to trial operations that will replicate potential scenarios the station may face once open to customers.
Trial operations – the final phase before passenger services begin – began across the Elizabeth line's central section last November.
It will soon begin large-scale exercises that will see thousands of volunteers join with TfL, London Underground, MTR Elizabeth line, Network Rail and emergency services to simulate a wide range of potential scenarios on the network and in stations.