UK: London Overground Route Contractor Confirmed
Contractor J. Murphy & Sons Ltd have won a £60million Network Rail contract to design and construct the electrification works from Gospel Oak to Barking on behalf of Transport for London and the Department for Transport.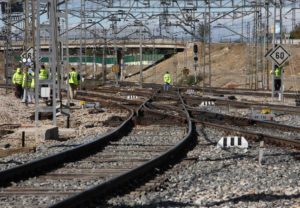 At the moment, services between Gospel Oak and Barking are non-electrified, running two trains an hour. Once the works are complete in 2018, TfL will be able to run four-car trains on the route, as well as freight trains overnight.
The works undertaken will include track lowering of plain line and switches, reinforcing the embankments, modifying the signalling for 25kV AC electrification and renewing telecommunication assets as well as refurbishing the bridges. Murphy will use as many local staff and resources on the project as possible.
Other works required will include the demolition and replacement of an overbridge and new platforms at Walthamstow Station. As part of the tender process, Murphy partnered with Amey and Stobart Rail.
Steve Hollingshead, Chief Executive of Murphy, said:
"This is a major rail infrastructure scheme and we are pleased to be working alongside Network Rail again on such a significant project – one that will have a positive impact on the thousands of passengers who use the route every day. The project also shows that Murphy is continuing to grow and build on its established reputation in the rail sector."