The UK government is helping finance a new 503-kilometre, high-speed electric railway line in Turkey that will connect the capital, Ankara, with the port city of Izmir.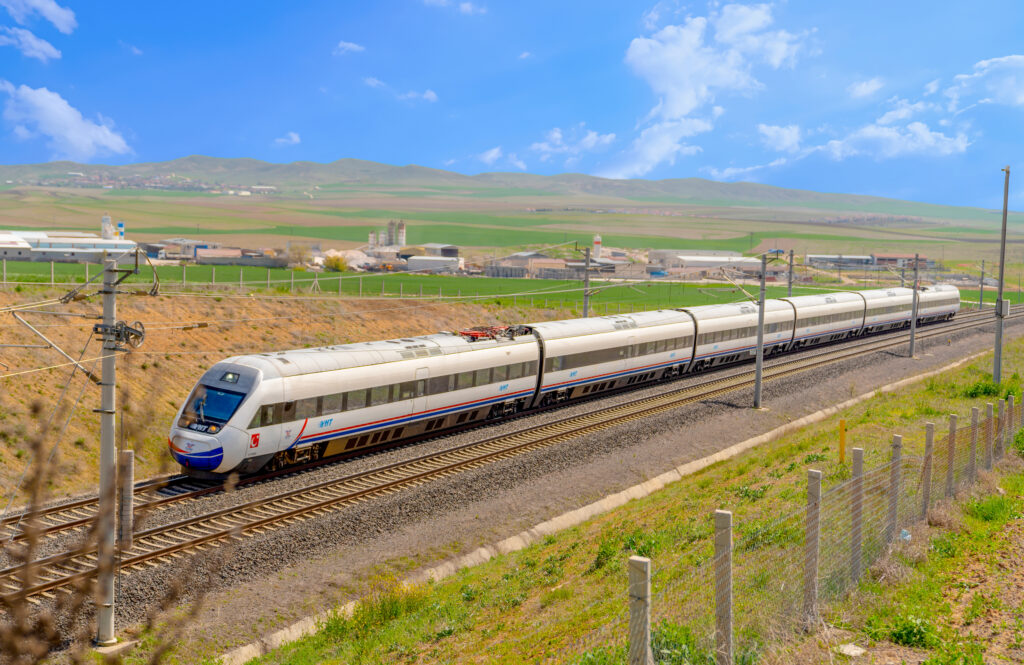 This project forms part of Turkey's plan to transform high-speed rail in the country. When complete, it will provide a faster, lower carbon alternative to current air and road routes between the two cities, helping to fulfil the climate change commitments Turkey made at COP26.
The 2.1 billion euros (2.31bn USD) of green financing was led by Credit Suisse and Standard Chartered Bank and guaranteed by UK Export Finance (UKEF) through its Buyer Credit Scheme. This meets internationally recognised sustainability standards and is aligned with the Green Loan Principles.
This is the UK government's biggest-ever sustainable, civil infrastructure deal and the first UK-supported rail transaction in Turkey for over 160 years.
"It's fitting that UK Export Finance's biggest ever civil infrastructure deal is strongly sustainable. This is a proud moment for the UK railway industry, using its industrial roots to reduce emissions in heavily polluted cities."
As part of the agreement, UK rail companies will be used to supply – amongst other things – turnouts, point machines, fasteners, signalling equipment and telecommunication and electrification systems, and several nine-figure deals are already on the verge of being signed.
Engineering and construction firm ERG International Group is one of the businesses using its close ties with the UK supply chain to support the project.
"ERG looks forward to strengthening ties with UKEF and the Turkish Government in the construction sector and adding value to the economies by making advance engineering and technological solutions available.
"Our Turkish and UK-based environmental and social teams will bring many years of international experience to this important project, in order to ensure that IFC, Equator Principles and national standards are at all times met.
"We would like to thank all our partners and stakeholders in the UK, Europe and Turkey for making this dream project come true, which will positively change and enhance the lives of millions of travellers and people living along the alignment."