Transport for NSW Partners with Google to Provide Real-Time Transit Information
Transport for NSW customers will now be able to enjoy the personal benefits of real-time information through Google Maps, knowing when their bus, train or ferry will be arriving in real-time.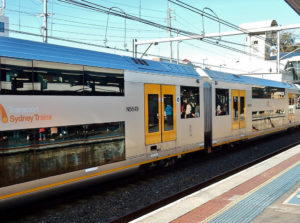 This is the first real-time transit information for Google Maps in Australia, making it even easier for customers to plan their trips.
Google Transit
Through Google Transit you'll be able to see when the next bus, train, ferry or light rail service is arriving at your stop or station and an estimation of how long your journey is going to take.
Executive Director of Digital Products and Services at Transport for NSW, Chris Bennetts said this latest partnership between Google and Transport for NSW is another way to help keep Sydney moving:
"Having real time information available at everyone's finger tips is all part of personalising public transport for the millions of people who rely on it every day"
Just search for where you want go whether it be Circular Quay to Kensington or Bondi Junction to Manly and the new Google Transit feature will give the latest real time information about which bus, train or ferry or light rail service to catch.
Real-Time Transit Information
Google said it hoped their uptake of real-time data from Transport for NSW would help make it easier for customers across New South Wales to plan their trips quickly and efficiently.
Google Transit Product Lead, Cayden Meyer, explained:
"Now if your bus or train is delayed, Google Transit will automatically update the times so you'll know exactly when it is actually arriving"
Google Transit is now available on Google Maps for Android and iPhone as well as the Web. Original article © Transport for NSW.
FOR ALL THE LATEST INFORMATION, NEWS, IMAGES, VIDEOS AND ARTICLES ON ALL ASPECTS OF DATA SYSTEMS, PLEASE CLICK HERE.