The South Florida Regional Transportation Authority (SFRTA) has received approval to begin training and testing to implement Tri-Rail services at Brightline's MiamiCentral Station.
To enable this milestone, a Tri-Party Agreement was signed with SFRTA, the Florida East Coast (FEC) Railway and Brightline.
This agreement is part of ongoing negotiations for SFRTA to operate Tri-Rail trains on an 8-mile section of the FEC Corridor that connects with the South Florida Rail Corridor.
By extending Tri-Rail commuter rail services to this area, SFRTA would be able to provide a direct service from Tri-Rail's northern most station at Mangonia Park in Palm Beach County to the southern most station in Miami-Dade County at the MiamiCentral Station in Downtown Miami.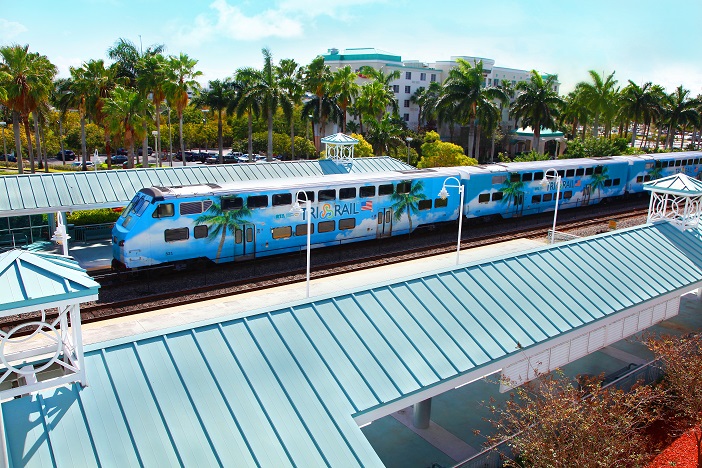 This extension, known as Tri-Rail Downtown Miami Link (TRDML), is anticipated to begin service by early 2023.
David Dech, SFRTA's Executive Director said:
"This latest milestone was made possible thanks to the building of a great partnership that has been key to move things forward. One of my main goals when arriving in South Florida was to ensure we were having quality conversations with our partners at Brightline and the FEC, knowing it is the only way we are going to get through the hurdles that have been holding us up."
The plan to begin training and testing was also approved by the Federal Railroad Administration (FRA).
SFRTA Engineers and conductors will now begin training for operating Tri-Rail trains on the FEC Corridor.
In addition, the testing of Automatic Train Control (ATC) and Positive Train Control (PTC) technology will now begin to ensure Tri-Rail trains meet the requirements of the FEC Corridor.