Telegaertner Data Cables for Railway Applications
The M12x1 X-coded connection cords meet the requirements of the most important standards in the rail industry and have undergone demanding stress tests. Telegärtner offers a number of other options to provide safe infrastructural cabling in trains. And the number of applications keeps climbing.
The M12x1 X-coded connecting cables of Telegärtner Karl Gärtner GmbH are suitable for networking passenger information systems (PIS) in the rail cars. This includes, for example, WLAN access points and cameras as well as other applications for data exchange. Modern information technology continues to provide new applications every day.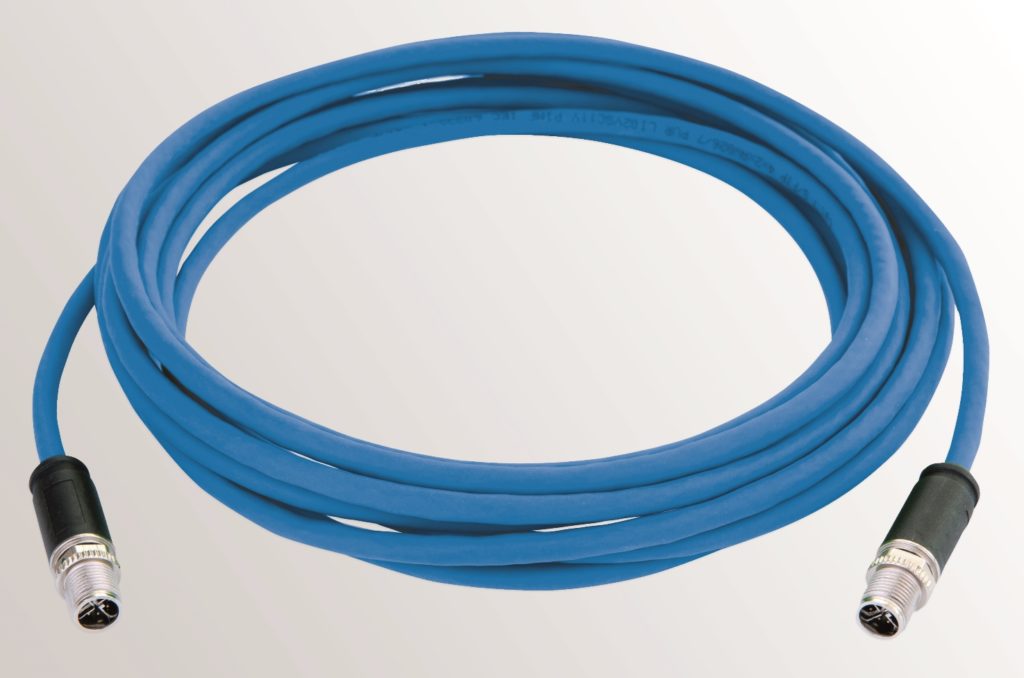 Bianca Ulmschneider, Junior Product Manager DataVoice at Telegärtner, emphasises:
"With our X-coded M12 connection cords for railway applications, we are able to support the growing number of applications for data cables in trains"
Tough Rail Approval Requirements Satisfied
The M12x1 X-coded connecting cables in Category 6A guarantee a transmission rate of 10 Gigabit Ethernet. They are available in different lengths. The cable sheath consists of an cross-linked compound specifically developed for increased fire protection required in rail vehicles. An injection moulded robust bend relief prevents excessive bending. To meet the standards of the rail industry, data cables must satisfy the requirements of specially defined standards. Data cables from Telegärtner meets the increased requirements for fire protection systems in rail vehicles. This has been successfully tested according to the specifications of EN 45545-2:2013. That standard defines fire behaviour in materials and components for use in rail vehicles.
FOR ALL THE LATEST INFORMATION, NEWS, IMAGES, VIDEOS AND DOCUMENTS FROM TELEGÄRTNER PLEASE CLICK HERE.