The last two tunnel boring machines (TBMs) working on the Metro Tunnel project in Melbourne are now in the ground.
There are four TBMs in total helping to deliver Victoria's biggest public transport project. The first two TBMs – Joan and Meg – broke through to complete the 1.2km stretch from Arden Station to the tunnel's western entrance in Kensington earlier in April. They have since been dissembled and trucked back to Arden Street to begin their 1.8km journey to Parkville Station.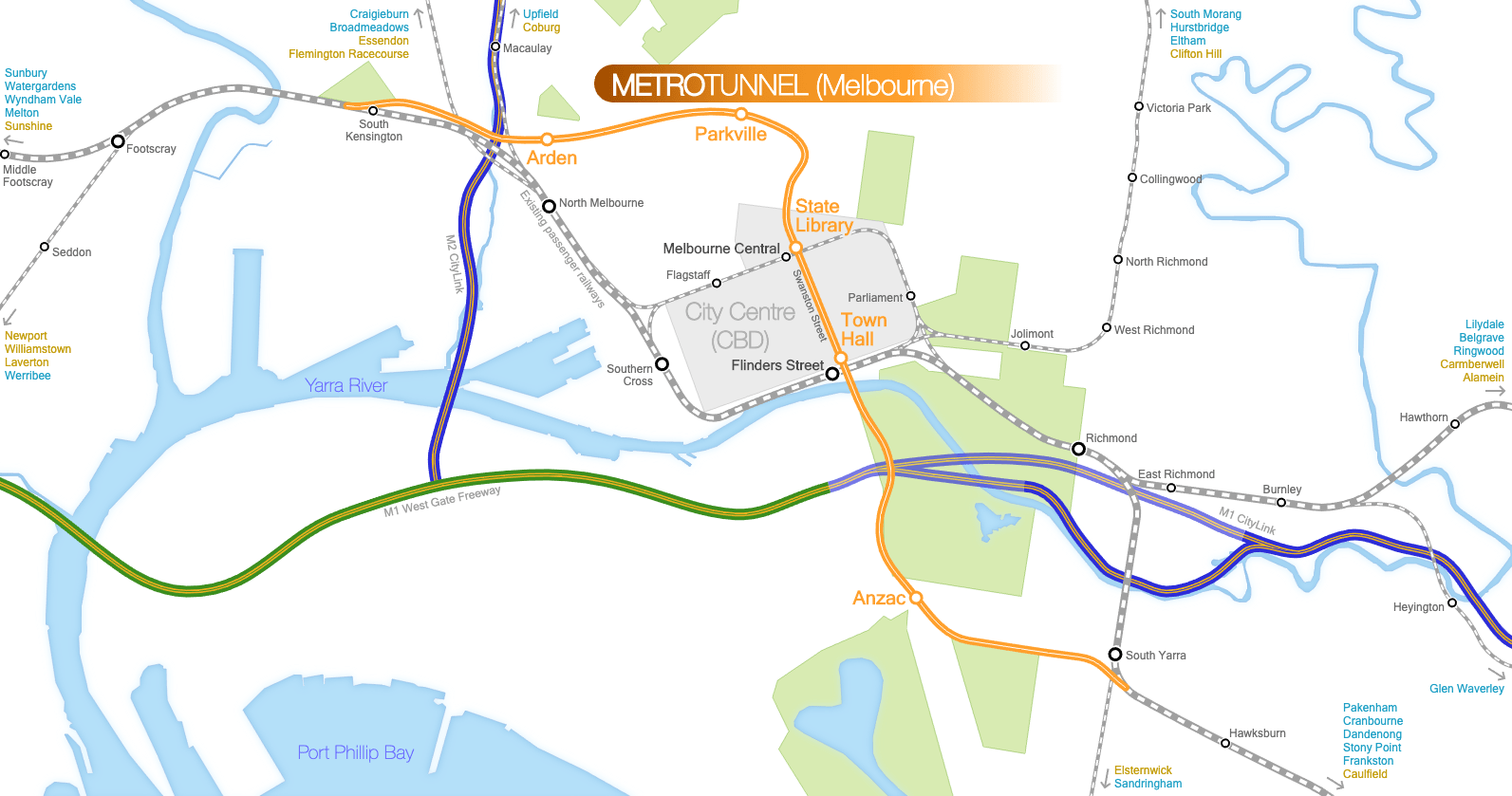 Now, TBMs Millie and Alice are also working on the project.
TBM Millie is named after the state's first female MP, Millie Peacock. It will dig the first 1.7km tunnel between Anzac Station and the Metro Tunnel's eastern entrance at South Yarra. Anzac Station itself will be 300m long and located 22m below St Kilda Road.
TBM Alice is named after wartime medical hero Alice Appleford. It will work on the second tunnel from the site under St Kilda Road over the next few weeks.
The tunnel boring machines started arriving on site late last year. In January 2020 assembly began and since then both TBMs have undergone comprehensive commissioning and testing.
"Just as we're facing an unprecedented health challenge, we're facing an unprecedented economic challenge too. Our Big Build will be vital as we recover after the pandemic has passed.
"The Metro Tunnel team are doing an amazing job finding practical, safe ways of working, so we can continue building this urgently needed project in challenging circumstances.
"We'll keep working closely with our workforce, construction partners and unions to protect the safety of workers – and project jobs."
This large-scale public infrastructure project will create around 7,000 jobs over the project's runtime and will do much to provide employment and help the economy recover from the shock of coronavirus. In order to proceed safely with the works, the Metro Tunnel project has put in place strict protocols.
The Metro Tunnel is due to open in 2025.
Also read: