Phil Bulman examines the future of rail ticket pricing in Britain.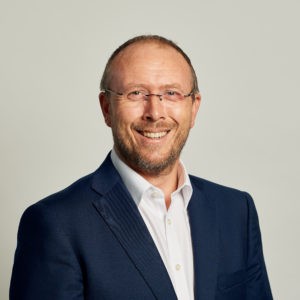 While the concept of 'split ticketing' is nothing new, the recent launch of Trainline's 'SplitSave' ticketing tool could allow many more passengers to cut costs on rail journeys by finding them clever combinations of tickets. While good news for passengers, such apps could bring further margin erosion for train operating companies (TOCs).
The temporary suspension of franchise agreements due to the coronavirus and uncertainty surrounding the long-term viability the existing franchise-based operating system, mean urgent action is needed to find a viable ticket-pricing solution.
Previously mainly accessible to passengers buying tickets manually, the latest split ticketing apps allow passengers to exploit inconsistencies in the ticket-pricing system and save money on rail journeys. This can be achieved by purchasing two or more tickets for a lower price than a standard fare. Take, for example, a one-way direct ticket from London to Edinburgh, which costs £73.20. On the same day, a train from London to York costs £18 and a ticket from York to Edinburgh costs £33.45 – a total of £51.45. A passenger opting for this combination over a direct ticket would therefore make a saving of £21.75 (almost 30 per cent).
Launched in January, Trainline's 'SplitSave' app makes split ticketing more accessible by helping passengers to find clever combinations of tickets automatically. According to an estimation from the ticketing platform, the app could save UK passengers up to £340 million this year alone. However, in a sector already operating on slim margins, mainstream use of these apps will inevitably come at a significant cost to train operating companies (TOCs).
In 2018, according to the Office of Rail and Road (ORR), TOCs generated profits of £66 million, despite turning over almost £11 billion in revenue. Reducing revenue by at least £340m would turn this slim profit margin (0.6 per cent) into a significant loss, which would be hugely disruptive to the finances of the entire rail sector.
Virgin Rail also introduced a new split-ticketing app at the start of the year, just days before the launch of Trainline's SplitSave. This move was an attempt to maximise revenue by taking control of ticket sales and creating a more user-friendly interface with customers. However, the company has recently lost its franchise to First Group. With more UK rail journeys likely to involve travelling on trains belonging to different franchise operators, more TOCs could introduce their own split-ticketing apps in the future. Not only could this position them as helping passengers to access cheaper ticketing options, it could also help to improve operational efficiency by driving sales of mobile and e-tickets.
In order to mitigate losses linked to the split-ticketing revolution, the rail sector as a whole must work together to overhaul the inconsistent and overly-complex ticket-pricing model. For example, despite having around 25 individual routes across their network, some TOCs offer millions of different ticket and price combinations.
The process of making the UK's rail-ticketing system fairer and easier to use will require close collaboration between the TOCs, Government and the Rail Delivery Group (RDG) to identify and resolve disparities by adjusting individual ticket prices accordingly. However, this process is likely to be far from straightforward, involving the need to analyse big data for a number of different factors. For example, as well as identifying 'problem routes' and calculating their true operating cost, it would be important to take consumer expectations into account; considering what ticket cost would be fair and viable from a customer perspective, alongside what operators can afford to charge.
An alternative approach could be to emulate the pricing structure that exists in London by introducing a nationwide network of pricing 'zones'. While any move to simplify ticket pricing across the network could benefit all TOCs, they would need to be reassured that revenues would be apportioned fairly. They would also need to know that their overall revenue for operating services would not be reduced. Assuming this approach is taken, pricing zones could represent the most viable means of simplifying the ticket-pricing system.
When it is eventually published, the Williams Rail Review report, is expected to outline a number of proposals for improving rail services, including some suggestions for improving  the industry's dysfunctional ticket-pricing system. However, the report is also expected to include proposals to remove financial risk from train operating contracts, leaving TOCs with little incentive to address the issue quickly. With its publication delayed further due to the coronavirus pandemic, operators could be heading for a cost management crisis in the future.
The RDG has emphasised that the UK's rail fares structure is a "system in need of major surgery". With the industry facing significant disruption and split-ticketing apps beginning to gain traction, it is clear that a strategic rethink of the ticket-pricing system must come sooner rather than later, for the benefit of TOCs and rail passengers alike.
Phil Bulman is a partner and cost-based management consultant at Vendigital. He specialises in advising businesses in the transport sector.