Socotec Turns to Worldsensing for New UK Rail Safety Technology
Testing, Inspection and Certification Leader to Use Worldsensing's Loadsensing Network Solution for Major UK Projects
The industrial monitoring expert Worldsensing has announced one of its largest UK rail solution orders to date, from testing, inspection and certification leader SOCOTEC.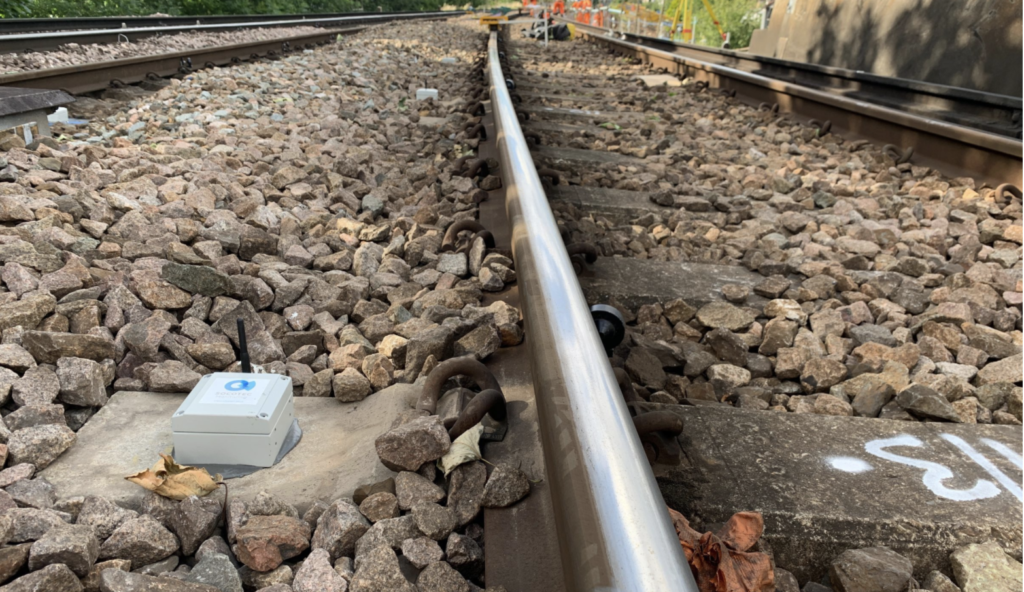 The order, which comprises tiltmeters with internal antenna, digital data loggers and gateways from Worldsensing's Loadsensing wireless monitoring portfolio, will go towards improving safety on major infrastructure and rail projects in the UK.
"Safety is a prime concern during the construction and operation of Britain's rail services. We chose Loadsensing for tilt monitoring because it offers leading levels of reliability and flexibility."
Tiltmeters measure the cant, twist and height variation of tracks, delivering critical data on the safety of the railway.
The tiltmeters being procured by SOCOTEC belong to Worldsensing's Loadsensing edge and connectivity portfolio, which includes a robust and secure integrated LoRa, star network as well as long-range, low-power devices compatible with a wide range of geotechnical, geospatial and structural sensors. All deployed monitoring networks can be easily managed through a single software which allows to configure, monitor and trace multiple wireless devices at the same time.
"The Loadsensing portfolio is designed for easy installation and management and has been specially adapted to the needs of the rail industry. The tiltmeters, for example, function both as sensors and data loggers, reducing complexity, and have internal antennas to ensure there are no hanging parts that can be damaged by trains."
Loadsensing systems are helping to improve safety across a wide range of rail projects around the world, including the Hieflau tunnel in Austria, the U5 Metro Line extension in Frankfurt, Germany, and the Roslagsbanan railway in Sweden.
"The new rail projects we are working on not only signal a major leap forward in the provision of rail infrastructure in Britain, but also provide an opportunity to introduce new levels of passenger safety.
"With Loadsensing, SOCOTEC is deploying one of the most flexible and robust end-to-end monitoring and network management solutions on the market. And its ease of integration with other technologies means it can form the backbone of a much broader monitoring solution."
About Loadsensing by Worldsensing
Loadsensing is the leading wireless monitoring solution by IoT pioneer Worldsensing. Loadsensing enables real-time data acquisition of geotechnical, geospatial and structural sensors. Engineers and experts tasked with industrial asset monitoring can now capture sensor data through Loadsensing edge devices and transmit data for 24/7 device and network management. With over 1,000 network deployments connecting over 170,000 sensors around the globe, Loadsensing is rapidly becoming the new standard within industries such as mining, construction, and rail.
This article was originally published by Worldsensing.