Germany: DB Schenker Starts Using Intelligent Scanning Glove in Eching Warehouse
DB Schenker Logistics, a subsidiary of Deutsch Bahn AG, has announced the adoption of a new innovation at its warehouse in Eching, Germany. ProGlove is an intelligent scanning glove which incorporates a barcode scanning unit into a glove to improve efficiency of order picking.
The small and lightweight scanning unit is attached to the back of the glove and is activated by pressing the thumb and index finger together. The wearer of the glove receives optical, acoustic and haptic feedback from the unit. The unit can also transmit visual data to warehouse management systems via a tablet computer.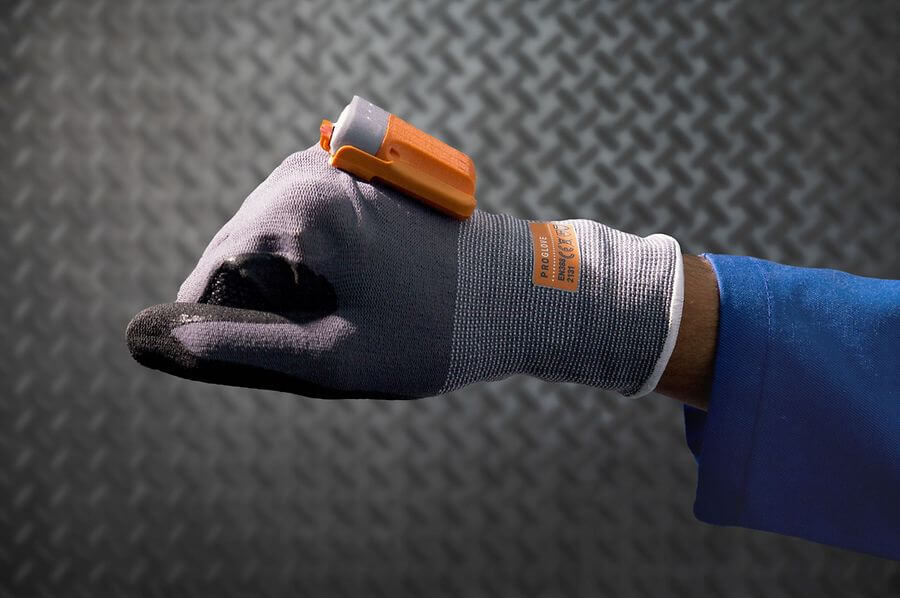 Traditional ring scanners are not ergonomic and difficult to use, but DB Schenker believes that ProGlove enables faster, safer and easier order picking in the warehouse. The company estimates that in comparison to traditional ring scanners, ProGlove saves 40% of time during picking operations because workers do not have to interrupt operations to locate or handle scanners.
 Tom Schmitt, Chief Commercial Officer & Member of the Board Contract Logistics, Schenker AG, said:
 "The feedback from the warehouse staff during the trial period was consistently positive. For this reason, I am convinced that the use of the ProGlove will lead to increased productivity at our warehouse location in Eching. An extension to further warehouse locations is planned and will be realized soon."
Thomas Kirchner, Co-Founder and CEO of ProGlove, said:
"The development of ProGlove follows the idea that humans will continue to be an important center of industry in the future. That's why we've developed a lightweight and intuitive smart glove that can be used without any integration effort. ProGlove supports the employee in his daily work and connects him with Industry 4.0."
DB Schenker's services include inbound and outbound logistics, storage of automotive parts, empties handling and repackaging of disposable packaging into reusable packaging. It also supplies automotive parts to a leading German car manufacturer.