The hybrid wireless technology allows the streetcars to run both with overhead lines and without, using an onboard energy storage system (OESS). This system has an expandable, modular design so that it can be updated as battery technology improves. The batteries recharge when the LRVs are operating under overhead lines. Siemens Mobility first demonstrated this technology in San Diego. The streetcars will operate at speeds of up to 25mph. Each one has a capacity of almost 195.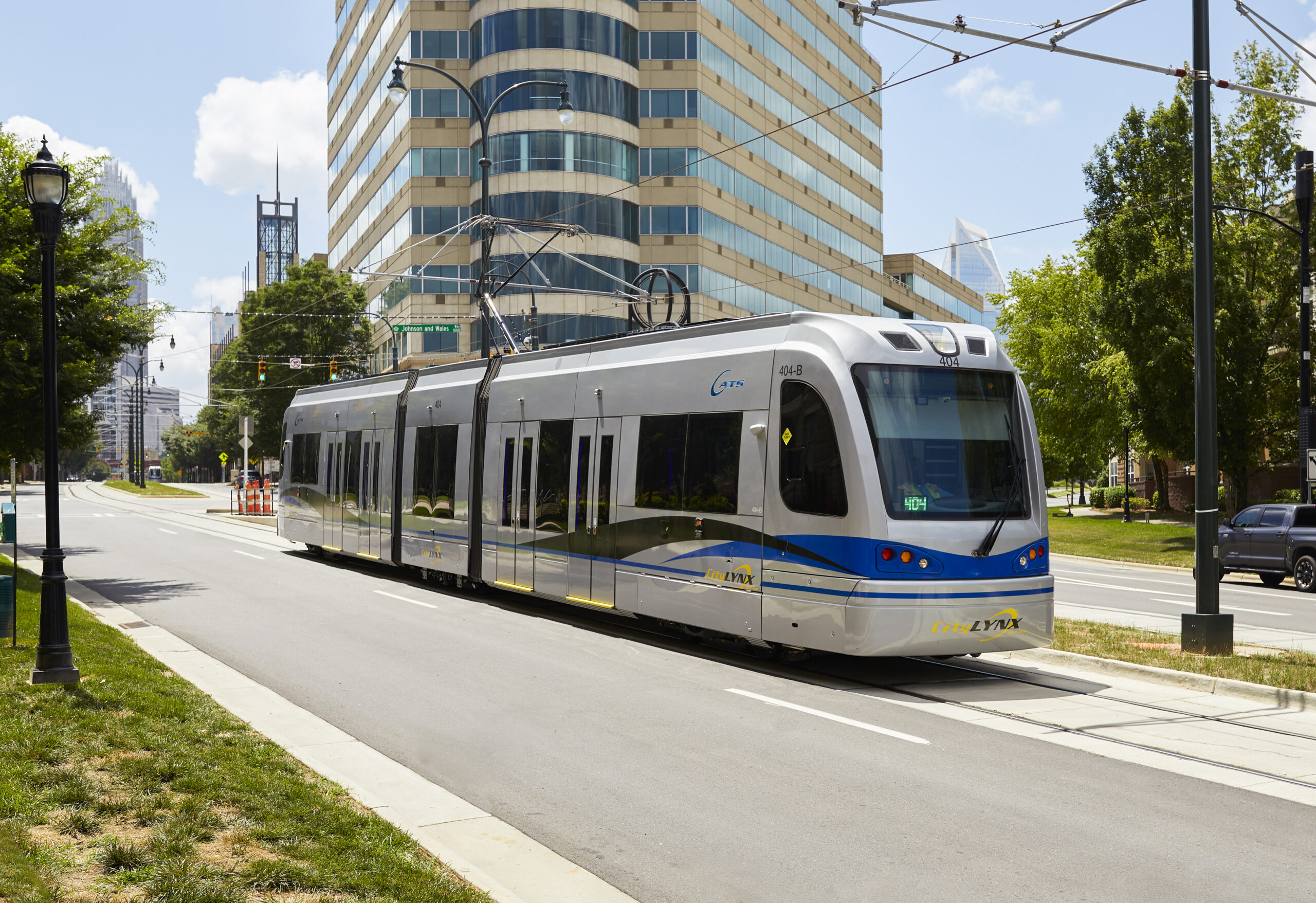 Additional features include an unobstructed floor design to make more room for bicycles and wheelchairs, an automatic passenger counter with 3D infrared sensor technology, and traffic light preemption technology.
Charlotte City Council chose Siemens Mobility to build the new streetcars in 2016. The Charlotte Area Transit System operates across Mecklenburg County as well as four other surrounding counties in North Carolina.
The streetcars for Charlotte operate on the second phase of the CityLYNX Gold Line. They are replacing the green and yellow trolleys that have come to the end of their life. The Gold Line is now 4 miles long and has 17 stations. There are also plans for a third phase expansion of the line.