Totalkare enjoyed an excellent day at the Rolling Stock Networking event in Derby last week, with a host of new business connections made in the rail industry.
Set in the impressive surroundings of Derby Arena, Rolling Stock Networking is a full scale rail show focused on passenger and freight rolling stock, technical enhancements, depot equipment, ancillary services and the rail supply chain.  Steve Braund and Pavan Jheeta from Totalkare's marketing department were on hand to discuss our impressive offering when it comes to railway lifting jacks, bogie lifting platforms and rail vehicle inspection pits.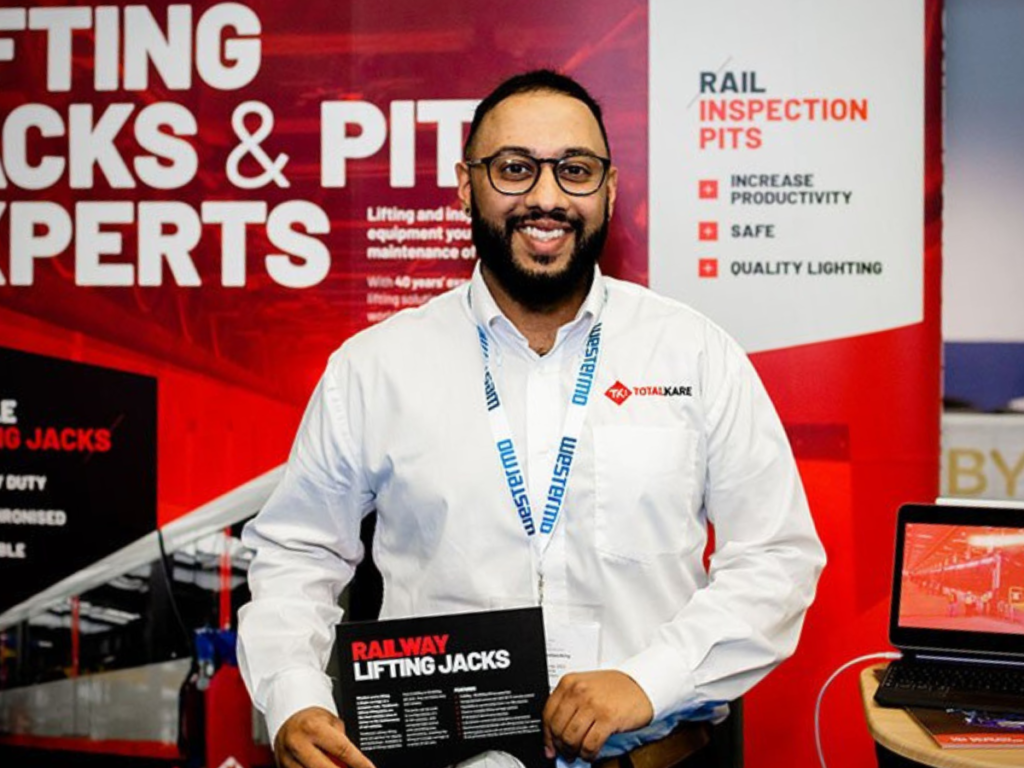 Available with lifting capacities from 5,500 – 50,000kg per column, Totalkare's railway lifting jacks can be used in configurations from four to 128, meaning they can be used to lift a single carriage or an entire train.  Mobile options are available, offering flexibility to repair and maintenance depots looking to maximise the space available to them.
Totalkare's hydraulic bogie lifting platform runs on rails and facilitates the handling, removal and assembly of railway bogies during maintenance operations.  The electrohydraulic platform features a central opening to allow operators to work under the lifted rail carriage, while its lifting capacities range from 6,000 – 14,000kg to suit requirements.
For depots seeking a permanent facility for accessing the underside of rail vehicles for maintenance, Totalkare's pre-fabricated inspection pits are made to order in accordance with length and depth requirements and installed by experienced engineers.  They feature high quality lighting and can be designed in an endless range of combinations including tunnels, recesses and underground workshops.
"Events like Rolling Stock Networking are excellent for creating new business opportunities in the rail industry and we were happy to return after a successful first outing in 2021.
"As our profile continues to grow in the rail industry, so too do the number of enquiries we're receiving for our rail lifting products which are backed up by our UK-wide team of field service engineers."
This article was originally published by Totalkare Ltd.