Utilising Real-time Video Surveillance to Maintain Safer, More Reliable Transport Networks
Despite research demonstrating the low risk of COVID-19 transmission through the use of public transit, especially where safeguards such as the use of face masks and increased frequency of surface cleaning have been put in place[1], the perception of the safety of public transport is more important than ever, and the industry must work hard to restore full passenger confidence as it bounces back from the pandemic. What's more, operators are increasingly expected to do more with less, delivering additional safety-focused services with the limited budget and resources that they have available.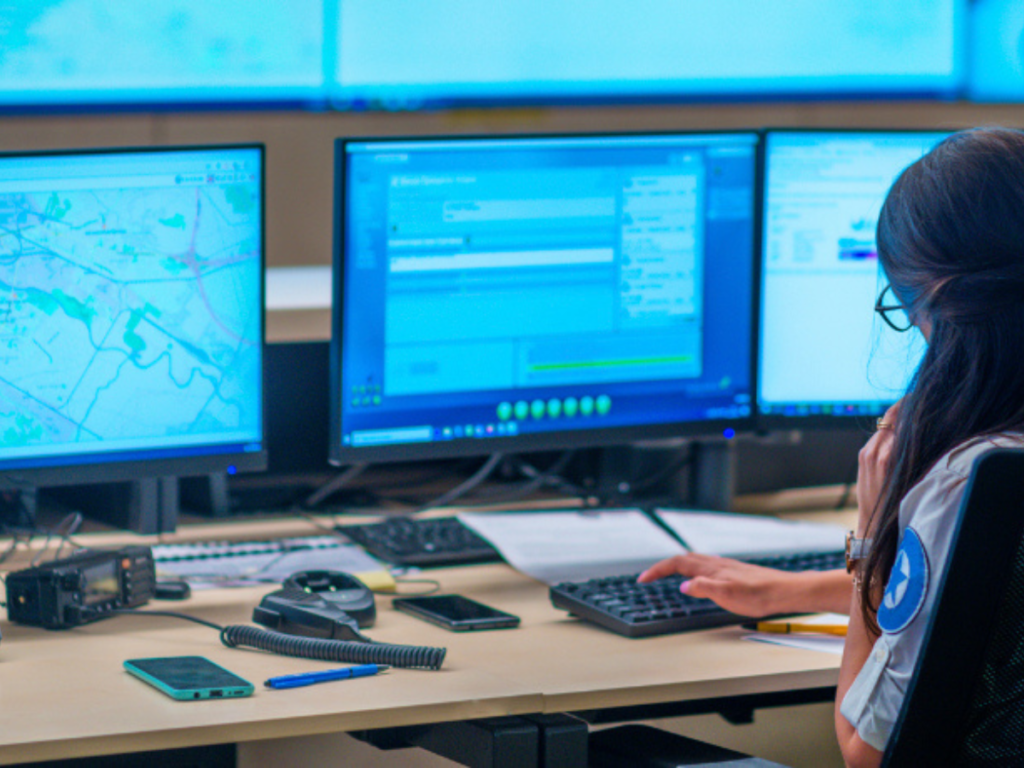 Thankfully, onboard security systems are becoming ever-more sophisticated, and enabling these systems to transmit images, audio and data wirelessly from the moving vehicle is helping lead to faster, more appropriate, and more proactive responses to incidents. In recent years, operators looking to remain competitive in the highly dynamic industry have embraced the switch from forensic to real-time digital video surveillance solutions, and transitioned from analogue to Internet Protocol (IP) based video sensors, to benefit from:
Better Legal & Regulatory Compliance – As legislation continually evolves, it is no doubt beneficial for transport operators to invest in adaptive, future-proof technology which develops concurrently; delivering peace of mind that their transport systems will consistently remain compliant.
Reduced Expenditure & Insurance Premiums – When incidents occur, the ability to access accurate, high-definition digital footage through reliable and easy-to-use video management systems allows operators to prevent and disprove fraudulent claims, avoid unnecessary claim pay-outs, and reduce their insurance premiums by having accurate and reliable evidence to hand.
Less Service Disruption & Maintenance Downtime – By helping prevent vandalism, theft, and violence, and being able to react quickly in cases of medical emergency, operators can save money and reduce service disruption. Additionally, digital systems reduce the downtime sustained through needing to manually monitor asset health, and delayed repairs to any units which have stopped working as a result.
Technology has now also advanced to the stage where one system can often perform the functions of two or more others, and it's worth noting how surveillance systems are increasingly being utilised in ways which go far beyond simply monitoring vehicles for threatening or dangerous passenger behaviour. For example, nowadays there is really no need to have a separate digital video surveillance and traditional sensor-based Automatic Passenger Counting (APC) system installed on vehicles; with today's advanced analytics capabilities, surveillance systems can exceed APC systems in both function and accuracy.
Read our Real-Time Digital Video Surveillance & Monitoring Brochure here.
Protecting Passengers While They Travel
While remaining the most efficient means of moving people across distances, the fact remains that public transport requires passengers to share confined spaces with total strangers, for predetermined lengths of time, with limited opportunities to remove themselves from uncomfortable situations. It is therefore important for transport operators to ease potential anxiety by giving passengers the peace of mind that their persons and property are fully secured as they travel.
Operators such as RATP in France are actively working to keep their passengers safe through innovative preventative means. As part of a pilot project taking place on 30 buses operating on the '170 route' between St Denis RER station and Porte des Lilas in Paris, live multi-view HD video feeds are streamed from cameras installed on the vehicles back to RATP's security headquarters.
The real-time offload of footage allows RATP's personnel to quickly access several video streams and switch from one to another across all equipped buses. With an optimal view of what's taking place on vehicles, and access to live sound transmitted from camera microphones, RATP staff can enact the appropriate response to any live situation, and its passengers have confirmed that they feel safer as a result of the technology's use.
"The solution doesn't replace security officers at all, because they are still responsible for intervening. So, there are no fewer security officers, but they can intervene more quickly."
It should be noted that by helping ascertain how and why exactly an incident occurred, the collection of forensic evidence remains a vital component in any onboard surveillance system too; however, if the images retained do not meet the evidential standard required for prosecution, the solution is rendered ineffective. This is where high resolution digital footage makes all the difference, especially when combined with powerful compression technology and extensive storage capabilities.
For more information about Digital Video Surveillance read our product overview.
Monitoring Train Occupancy Levels
Last year, Icomera undertook an exciting collaborative pilot with South Western Railway (SWR) in the UK, testing an industry-first solution in which existing onboard CCTV cameras and AI software technology are used to capture, analyse, and report occupancy data in real-time in the form of a RAG (Red/Amber/Green) status. The trial was particularly timely, given that travel restrictions had only recently begun to ease after successive coronavirus lockdowns, and the industry maximised its efforts to reassure travellers.
The passenger counting software used runs natively on the same Icomera connectivity platform already used to support other systems, such as passenger Wi-Fi. With no need for additional hardware to install, it could be deployed 'over the air' quickly and efficiently, offering considerable time and cost savings compared to similar solutions.
The ability to effectively gauge occupancy levels inside vehicles makes it far easier for passengers to find a free seat or quiet carriage, helping ensure that they can maintain social distancing throughout their journey.
"Operators can look to use this enhanced information to inform decision-making in their control room, and further improve the punctuality and reliability of their services"
For more information about Automatic Passenger Counting (APC) read our product overview.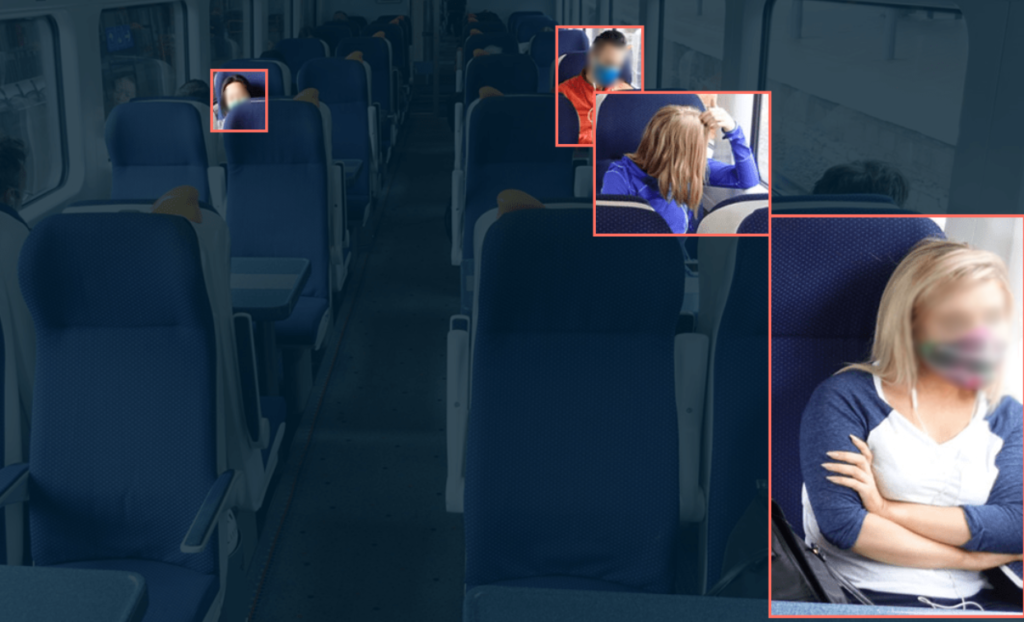 Using Camera-Based Systems to Improve Operational Efficiency
Accurately determining the location of any issues along a track helps reduce the time needed to resolve them, delivering a better performing railway at a lower cost, and ultimately helping offer the travelling public a more reliable service. In a recent UK trial, Network Rail – the owner and infrastructure manager of most of the British railway network – leveraged Icomera's centralised connectivity platform to test RailLoc, a highly accurate rail positioning technology developed by Machines With Vision.
The RailLoc system works by using a pair of cameras mounted under the train to map thousands of Visual Waypoints per kilometre; these Visual Waypoints are then accurately geolocated over the entire railway network. Tests performed as part of the trial project, which was funded by the Rail Safety and Standards Board (RSSB), provide evidence that RailLoc improves repeatability, when compared to the existing Global Navigation Satellite System (GNSS) used for positioning by a factor of 100; the RailLoc solution has an average error variance of 27mm, while the GNSS system has an average error variance of 2.7m.
"The ability to locate asset data to the level of accuracy possible with RailLoc has the potential to significantly improve our current measurement and maintenance of the network. In the near future, as more and more data is collected about the condition of our assets, from multiple sources, including passenger carrying trains, the ability to combine and accurately align these datasets and use them to understand root causes and predict and prioritise maintenance activities is fundamental."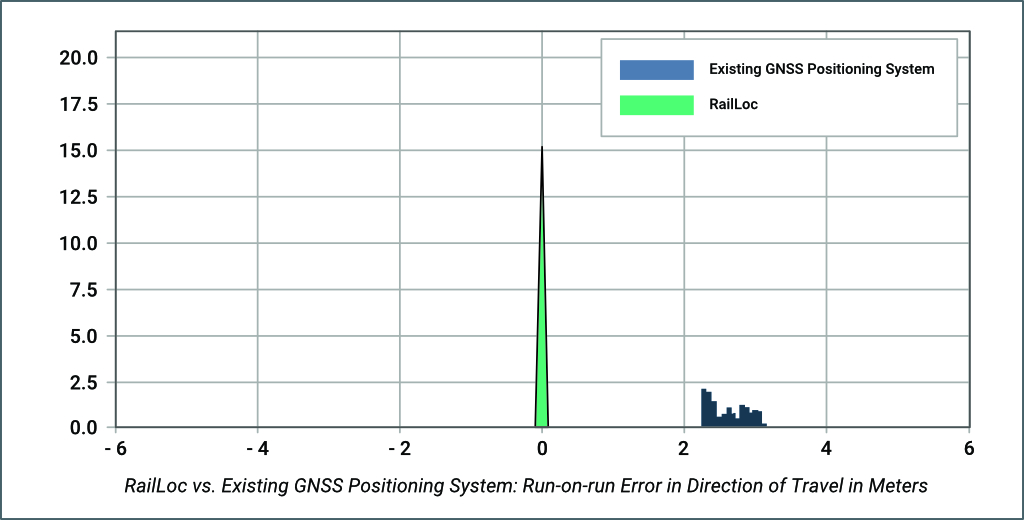 This article features in Icomera's 48-page industry report "The Connected Journey Through Transport's Transformative Decade".
Supported by data and insights gathered from transport authorities, operators, and technology companies around the world, the report covers the trends and challenges shaping the future of passenger transport, and the role that connectivity will play in achieving the industry's overarching goals…
This article was originally published by Icomera.