Preferred Investor Announced for Greek Railways Privatisation
FS Italiane has been declared the "preferred investor" by the Hellenic Republic Development Asset Fund (HRDAF) for the Greek Railways privatisation. The offered price for the acquisition of Greek rail transport company TRAINOSE S.A. is €45 million.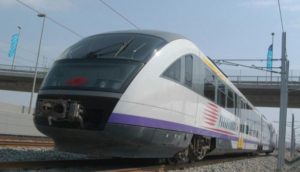 The acquisition of TRAINOSE will be finalised over the coming weeks.
TRAINOSE was established in 2005 and is responsible for the operation and management of Greek railways. It has been a publically owned company since 2008 after 100% of its shares were transferred by the Greek State to the Hellenic Republic Asset Development Fund. TRAINOSE is operations relate to the development, organisation and operation of urban, suburban, regional, intercity and international passenger and freight railway transportation. It also oversees multi-modal transportation, including buses and logistics services.
Renato Mazzoncini, FS Group CEO, said:
"This transaction is in line with the industrial plan which will be presented in September and that is focused, inter alia, on international development. It is also an opportunity of growth and improvement for the Greek railways which will be able to take advantage of the FS' know how and experience gained in 110 year of history."
Gioia Ghezzi, FS Chairwoman, said:
"Innovation and high technological content are the main pillars of the FS Group and we are confident they will be the driver to lead the TRAINOSE change. Furthermore, Greek railways will take advantage of the great attention we put on the employees valorization, indeed FS has been chosen, for the second year in a row, Best Employer of Choice."