Post-Event Report WOF SUMMIT Vienna 2023
Over the two days of March 22-23, WOF SUMMIT Vienna 2023 brought together logistics professionals and associated delegates for a pleasant gathering at the AirportCity Space venue of the Vienna International Airport in Austria. The objective was mainly to incite discussions on the challenges and opportunities currently grappling with the industry and to galvanise and strengthen connections between all members of the supply chain operating in the CEE region. Companies Budapest Airport, A.P. Moller-Maersk, DB Cargo Eurasia, Nallian, C.H. Robinson, MYFLEXBOX, Vienna International Airport, Rail Cargo Group, DAKOSY & CargoSoft and GET – Global Engineering Technologies presented their booth at the Expo Area.
Conference Format
The two-day conference was comprised of 9 50-minute-long discussion panels, with 4 to 6 speakers per session.
The content was spread across 4 different tracks: E-commerce, Sustainability, Human Resources, and Digitalisation.
A broad speaker lineup incorporated 54 experts, innovators, and academics with both local and international backgrounds. Representatives of EY, Freightos, Lenovo, Lenzing,  LKW WALTER, Maersk, Rail Cargo Group, RHIMagneita,  Transporeon, WiseTech Global, and Vishay, just to name a few, shared their knowledge.
High-quality keynote presentations zoomed into the core of business solutions and achievements of DAKOSY, METRANS, Nallian, Port of Antwerp-Bruges , and TEU Shipping & Forwarding Group.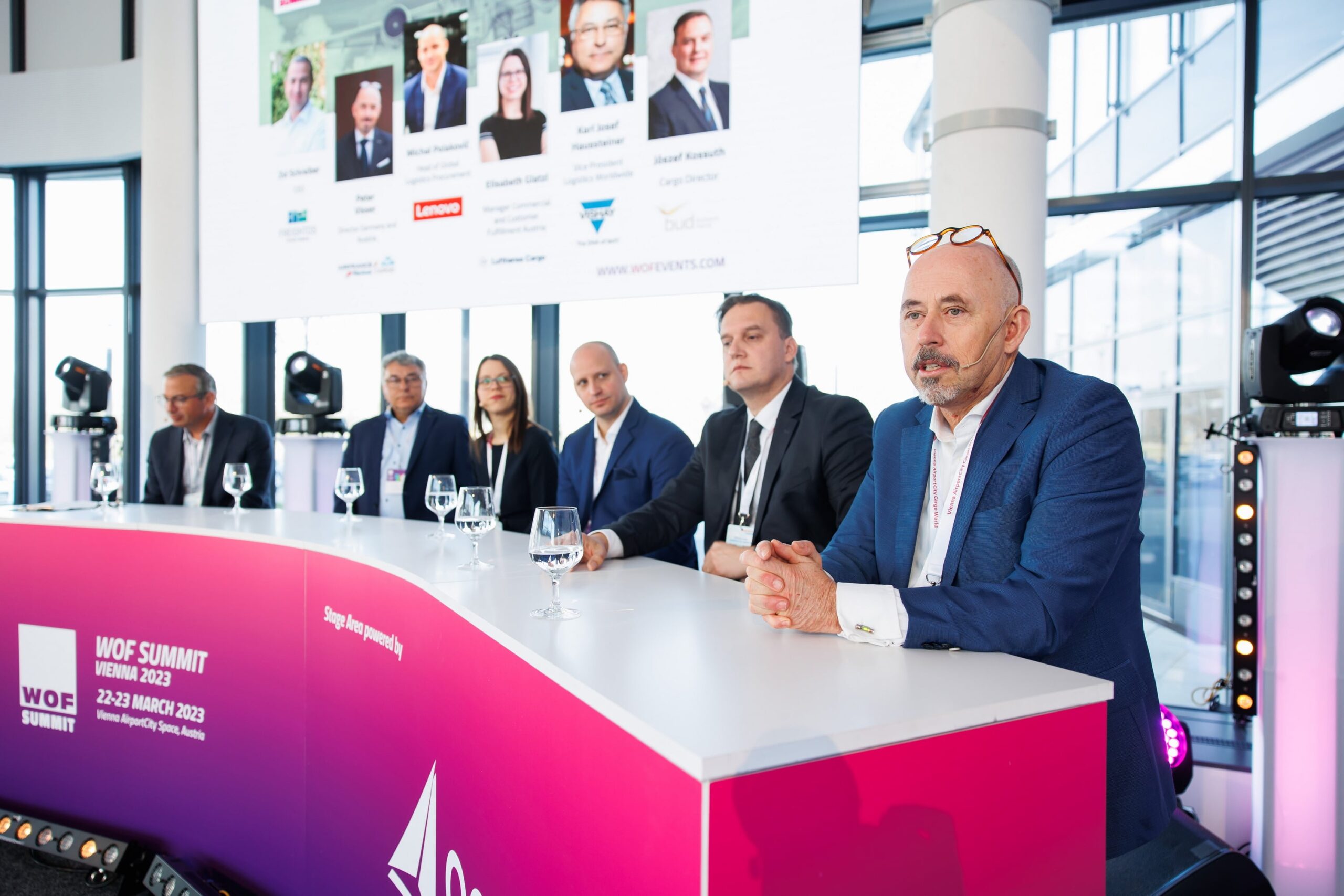 Key Takeaways
Digitalisation:  Many positive things happened in the last couple of years, but it is still a long way to go, and there are still a lot of different digitalisation levels in the industry. The key to success is to connect to different stakeholders with a high level of standardisation.
Sustainability: The industry is moving away from greenwashing into real sustainability projects, partly out of its own interests, partly as of consumer pressure, and partly out of legal frameworks like the new supply chain act. More and more companies see sustainability not anymore as a burden but as a big opportunity it represents.
E-Commerce: Sustainability and digitisation are even bigger drivers in the e-commerce sector than in other segments of the industry. Especially in different last mile concepts, we can see perfect best practice examples of how to combine efficiency with sustainability.
Human Resources: It is people's business. Purpose matters for the young generation, they are not just looking for a job from 8 to 5, but want to make a positive difference. If companies count on digitalisation and sustainability, they have a competitive advantage. Added responsibility and purpose on top of that transfer to a real success story.
Participation
The free entrance was traditionally offered to producers and traders' logistics and supply chain managers. Here are a few names that have accepted WOF's invitation to the event: Daikin, EIT Manufacturing East, FOODY, Hungária Pehely, iSi,  Lenovo, Makita, NOTINO, Plastrans Petrochemicals, RHI Magnesita, Tesco…
To encourage the participation of students majoring in fields relevant to the thematic focus of the events, WOF welcomed each free of charge and even offered two seats in the Human Resources discussion panel.
The event was supported by University of Applied Sciences BFI Vienna, University of Economics Bratislava, University of Applied Sciences Upper Austria, and Budapest University of Technology and Economics.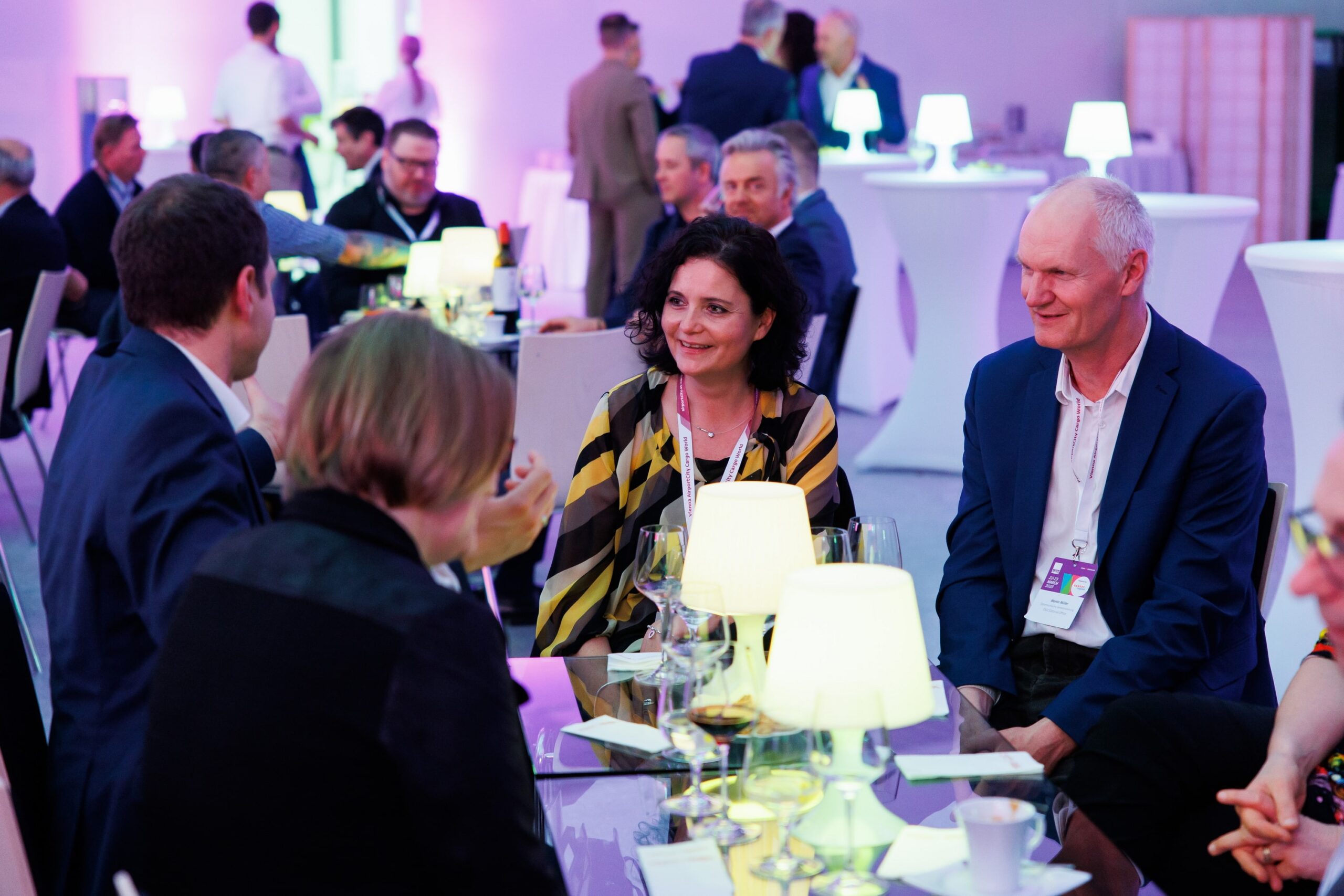 © WOF Events
Networking
Apart from the ongoing meeting sessions scheduled through the 1-to-1 networking tool b2match, all participants were invited to attend the Hungarian Wine tasting hosted by Budapest Airport at their designated BUD Networking Bar during both days on the first day afternoon, which put a smile on faces of many.
Simultaneously, approximately 60 curious participants attended a site Tour of Vienna International Airport's cargo area guided by the local managers.
However, the peek at the networking program only happened at the WOF Connect & Charity dinner, where WOF showed appreciation to all the partners and supporters of the event and granted cheque to Austrian Cancer Aid. Major contributions to the donated sum were made by CargoSoft and Road2CEE. As the official program was over, the evening shifted into casual entertainment in a relaxed atmosphere with an abundance of amazing food and drinks.
BUILD CONNECTIONS. DO BUSINESS. MAKE FRIENDS.
This article was originally published by WOF Events.