New Futuristic Trains for TransPennine Express Take Shape
TransPennine Express customers are a step closer to experiencing brand new, high quality trains as Hitachi begins work on intercity fleet to start service in 2019.
Production work has begun on two test trains in Japan which will arrive in the UK next year. This is the third fleet being built for TransPennine Express. Together, these will provide 13million more seats per year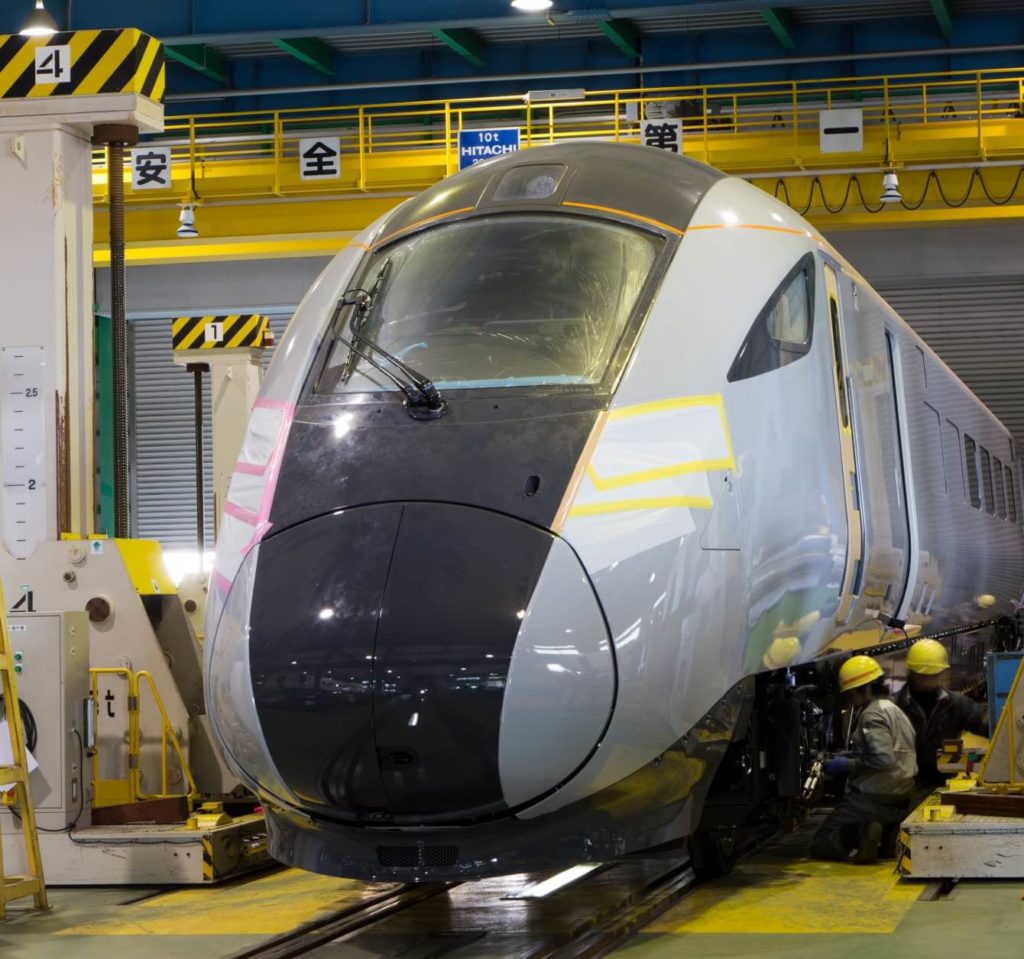 Bullet Train Inspired Fleet
The modern Japanese bullet train inspired fleet is being built by Hitachi and financed by Angel Trains.
The trains will be maintained at Hitachi's newly built £80million depot in Doncaster, home to 250 employees and four apprentices. Long-term jobs will also be secured at existing depots in Liverpool, Newcastle and Edinburgh, which all play a role in maintaining the trains.
Investment in the trains and new depot come alongside the Great North Rail Project, which will upgrade key parts of the route to enable better services.
Modern Trains for TransPennine Express
From 2019 this fleet will connect major cities in the North of England and Scotland and will run from Manchester and Liverpool, across the iconic Pennines to cities such as Leeds, York, Newcastle and Edinburgh.
The trains will provide 161 additional seats compared to the existing trains on the popular intercity route. Customers will benefit from spacious carriages, providing extra legroom and additional luggage space.
Each new train will offer fast, free Wi-Fi in both Standard and First Class as well as complimentary on-board entertainment system, Exstream, allowing customers to stream the latest movies and TV shows during their journey.
Lighter and Greener Hybrid Trains
Hitachi is using its famous Japanese-bullet train technology to make the new fleet light and aerodynamic. The 19 trains will all be hybrid, meaning they can switch seamlessly mid-journey between electric and diesel power. The trains, able to run in either five or ten carriage formation, are capable of speeds of up to 140mph in electric mode and 125 mph using diesel engines.
By using modern MTU engines from Rolls-Royce, the trains will cut harmful emissions under diesel power by up to 90%.
David Hoggarth, Director for Rail North, said:
"These trains are game-changers. Fast efficient travel on trains fit for purpose will open up rail to new users in the business and leisure sector and is one of the key components required for growing the Northern economy through enhanced connectivity, This is great news for the North and demonstrates that visionary franchise agreements can really deliver."
Orignal article © Hitachi.
FOR ALL THE LATEST INFORMATION, NEWS, IMAGES, VIDEOS AND ARTICLES ON ALL ASPECTS OF ROLLING STOCK, PLEASE CLICK HERE.