MTR Appoints John Robinson as Head of Property for European Business
MTR Corporation Ltd, a leading operator of urban and airport rail systems headquartered in Hong Kong that runs Hong Kong's Mass Transit Railway (MTR) along with other rapid transit systems around the world, such as in Sydney and Stockholm, has appointed John Robinson as its Head of Property for European Business. Robinson is an experienced chartered surveyor who has worked on numerous other property development schemes. The corporation has appointed him to expand its successful 'Rail plus Property' (R+P) model.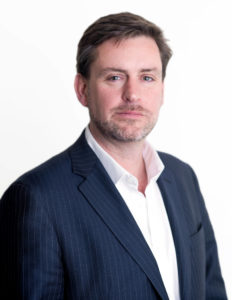 MTR's 'Rail plus Property' model
In order to run profitable transit systems, MTR has an agreement with the government of Hong Kong where the government gives MTR land development rights at stations and depots along a line it wishes to build. When MTR wants to take advantage of these rights it pays the government for the land but calculating its value without the railway line. Next MTR partners with private developers to build properties on this land and in turn gets a share of the profits. By allowing MTR Corporation to tap into the increase in land value its lines bring, MTR can invest in new projects and maintenance.
Exporting R+P to the world
MTR has completed several 'Rail plus Property' projects around the world, including several in China. It has developed 39 stations in Hong Kong, providing 100,000 residential units and more than 2 million square metres of commercial space, and delivered the South Island Line, which links the city's southern district to its business area. It has also recently completed its first mixed residential and commercial property development in Shenzhen on the mainland. By appointing John Robinson MTR hopes to expand this model in Europe.
Jeremy Long, MTR's CEO of European Business, said:
"Developing above and around stations often brings with it added complexity of design or construction, but we see real potential for combining our railway operations and property development expertise here in Europe and giving greater focus to this in our overall development plans."
MTR was included in the 2017 Fortune list of top 50 "Change the World" companies because of its sustainable approach to developing property around railway stations.