ÜSTRA Hannoversche Verkehrsbetriebe Aktiengesellschaft (hence referred to as ÜSTRA) is a transport company in Hanover.
With approx. 106 million passengers per year, the company is the highest volume local transport service provider in Lower Saxony.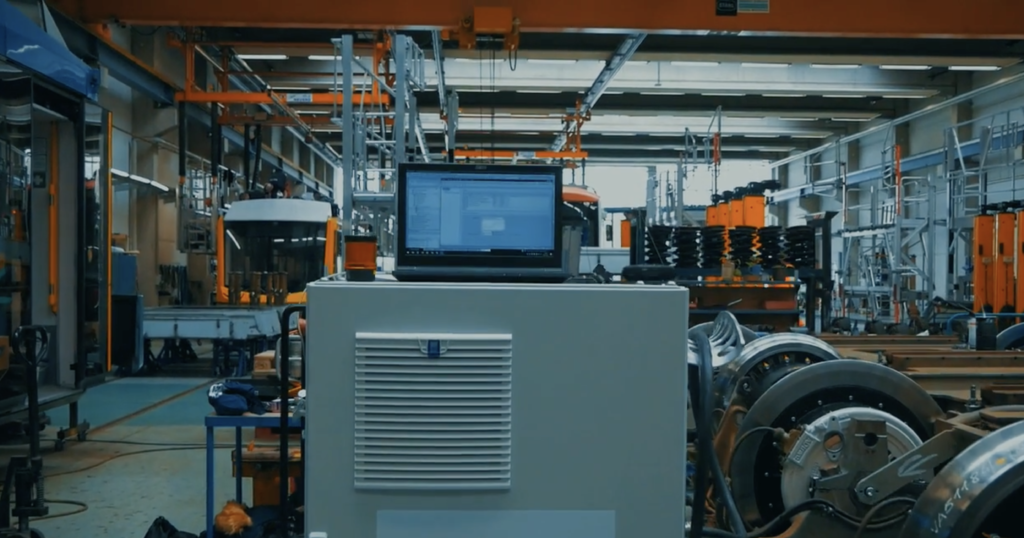 In the middle of 2022, we at CE cideon engineering responded to ÜSTRA's invitation to tender, for which two mobile drive test benches were required in order to test the functionality of various asynchronous motors for light rail vehicles.
In this project, we were able to contribute our expert knowledge in the areas of mechanics, electrics/controls and functional safety to the following extent:
Carrying out the constructive engineering work
Electrical concept
Creation of circuit diagram using EPLAN P8
Component selection and planning of the test bench set-up
Procurement of the components
Assembly / electrical installation of the test bench
Parameterisation of the frequency inverters
Commissioning incl. testing, verification and validation of the test bench
Carrying out an EU conformity assessment (CE marking)
After only a few months of development, delivery and construction, two transportable test benches have been created.
For the testing of the mobile test bench, we were able to engage local Chemnitz transport company CVAG, who made their workshop and drive machine available. We'd like to thank CVAG once again for their support.
Both products have now been handed over to the customer ÜSTRA and put into operation.
This article was originally published by CE cideon engineering GmbH & Co. KG.