An innovative new rail welding system from Mirage Ltd has been hailed as a "game-changer " for railways across the globe.
The induction welding system, developed for Network Rail in the UK, is now being introduced to the Australian market at the AusRAIL Plus 2019 showcase.
Having built a prototype, Mirage turned heads when it demonstrated the system for delegates at the UK's outdoor Rail Live 2019 exhibition.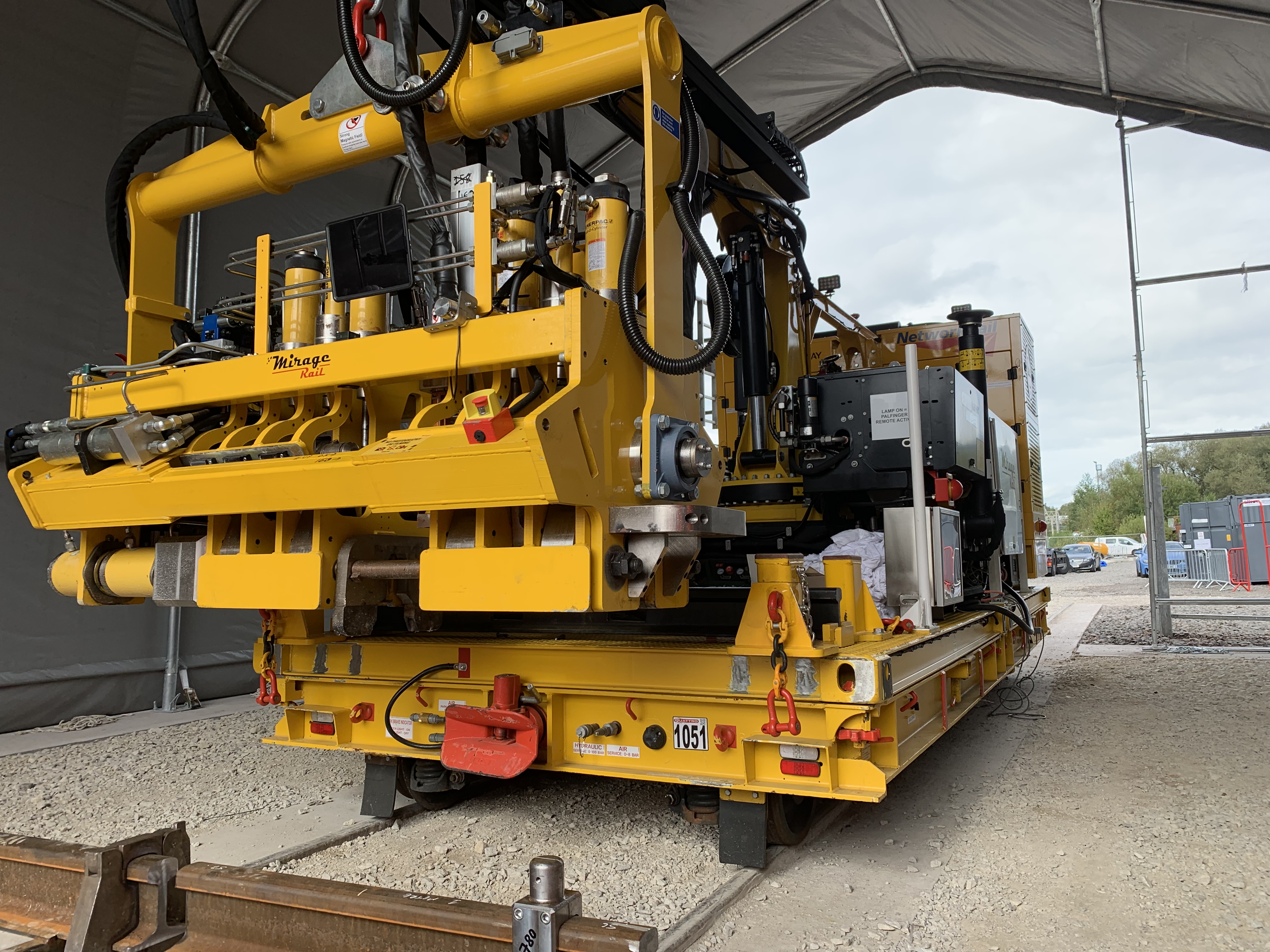 Mirage Managing Director Nick Mountford said the collaboration between Network Rail and Mirage to develop this system was described as a "game-changer" by senior rail professionals.
"Delegates were able to witness for themselves the process of automatic rail alignment and in-track induction welding. The entire welding process takes just a few minutes to complete and is proven to be both repeatable and safe."
Having developed systems for European Norms (CEN 56 & 60 rail profiles), other profiles are being developed including one for the Australian market.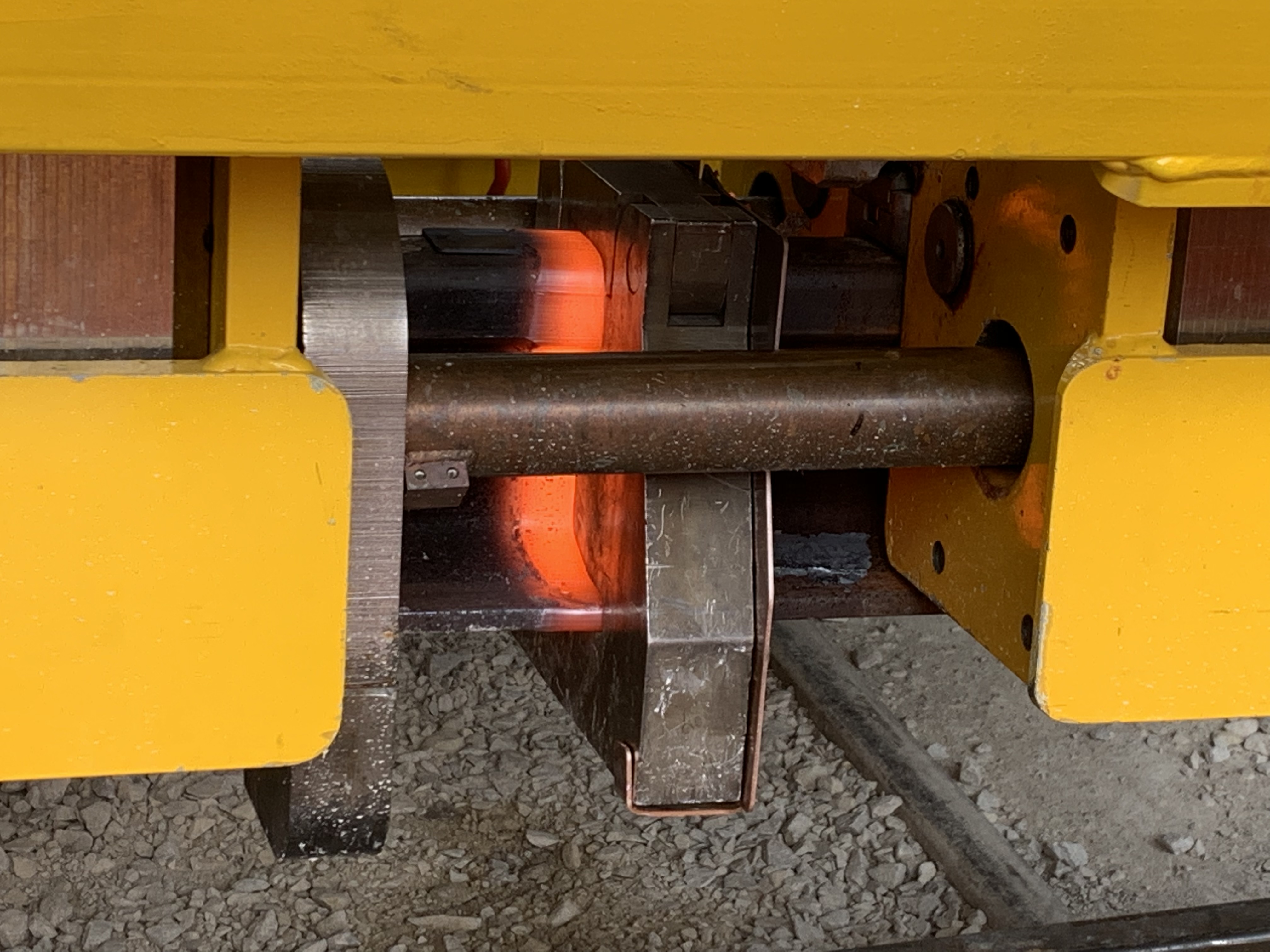 © Mirage
There are many benefits to the Mirage Rail Induction Welding System. They include:
Deployable from light-weight RRV, truck or trailer
Built-in peaking & alignment
Rail-stressing capabilities
Automatic shearing
Compact for S&C installations
Poka-yoke – error-proof welds
Insert welding to reduce rail consumption to near zero
Bend strength CEN56 – in excess of 1330kN minimum. C 1600kN +
Bend test properties similar to parent rail material in the absence of a weld
Microstructure: as parent rail with slight increase in hardness
Heat-affected zone: without oxidation or flaws
Low risk of ignition non-sparking process
Low power, emissions and noise
"The Mirage Induction Welding System is a major stride forward in track-laying technology.
"We have worked hard to minimise environmental and safety issues, for example, there are no gas cylinders or hoses required for pre-heating and this minimises the risk of fires on site.
"The energy consumption used during operation is low(150KVa), while process monitoring is built in with automatic data logging. The Mirage system produces quality welds at a strength well in excess of standards applied by Network Rail in the UK."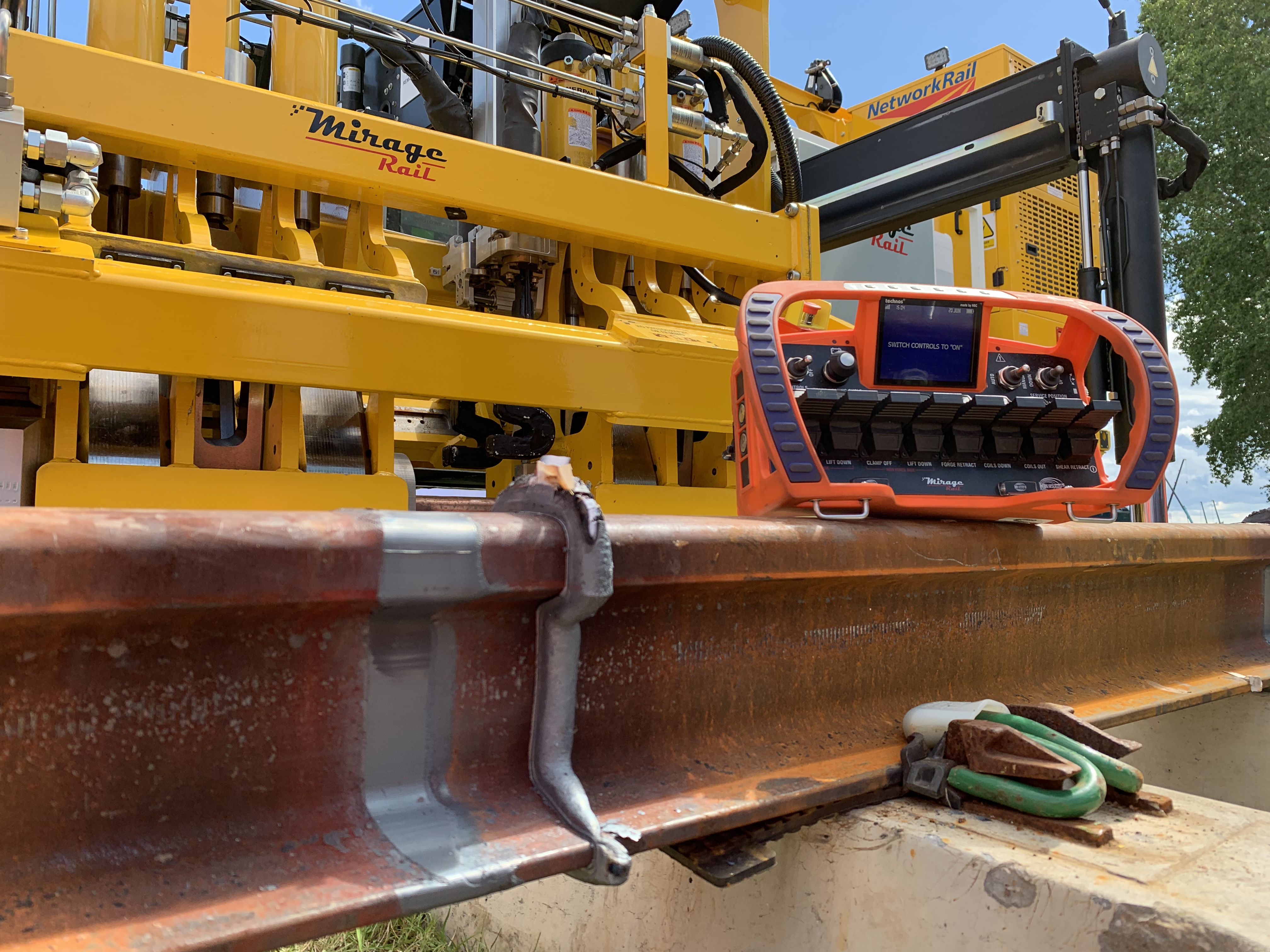 © Mirage
Mirage is a design and build house with over 10 years' experience producing bespoke machinery and engineering solutions for the rail, automotive, pharmaceutical and food industries.
The company, based in Staffordshire, England, has an experienced design department equipped with solid, surface and 2D modelling software to assist in the design and development of innovative, reliable, bespoke solutions for our customers requiring automation in the rail industry.
Mirage's lean manufacturing equipment incorporates various technologies which are integrated into the finished solution. Flexibility in handling a variety of products and combining manual and automatic operations is a critical factor in the success of Mirage's products and equipment.