Kühne Holding AG Purchase 20% Share of VTG Aktiengesellschaft
Kühne Holding AG (Kühne Holding) has purchased more than 20% of wagon hire and rail logistics company VTG Aktiengesellschaft (VTG) shares. This makes Kühne Holding the company's second biggest shareholder. The acquisition of the shares was from Wilbur Ross, who has now sold all components of his shareholdings.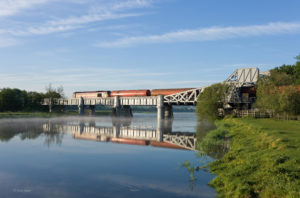 Ross purchased the company in 2005 from TUI AG, and subsequently floated it on the stockmarket in 2007.
Kühne Holding is based in Switzerland and owned by Klaus-Michael Kühne. The company holds interests in various international logistics and shipping companies. Kühne Holding also owns property in Australia, Canada, Germany and Switzerland and is involved in projects relating to luxury hotels.
VTG's shareholders are as follows:
29% owned by Andreas Goer
20% owned by Kühne Holding
10% owned by Joachim Herz Stiftung (based in Hamburg)
Dr. Heiko Fischer, Chairman of the Executive Board of VTG Aktiengesellschaft, said:
"I am very pleased that we have gained a strong, experienced investor in the shape of Kühne Holding AG, whose long-term investment horizon matches our business model very well. At the same time, I would like to thank Wilbur Ross for his trust, collaboration and support for our development over the past ten years."
Karl Gernandt, Executive Chairman of Kühne Holding AG, said:
"We strongly believe in the sustainable and quality-based performance of the VTG business and are convinced that this substantial investment fits perfectly in the strategic frame of our portfolio."
VTG own more than 80,000 railcars. It provides tank cars, intermodal wagons, freight wagons and sliding-wall wagons. It also supplies comprehensive multi-modal logistics services relating to rail transport.
It offers these services through its three divisions (Railcar, Rail Logistics and Tank Container Logistics), and delivers high-performance logistics expertise. It has particular expertise in the transport of liquid and sensitive goods including materials from the chemical, petroleum, automative, paper and agricultural industries. In the financial year ending in 2015, VTG made an operating profit of €336.5 million. It has 1455 employees in various consolidated companies internationally.