Railway Catering News Featuring Our Rail Containers!
Our aluminium rail containers are used in railway catering onboard trains all over the world.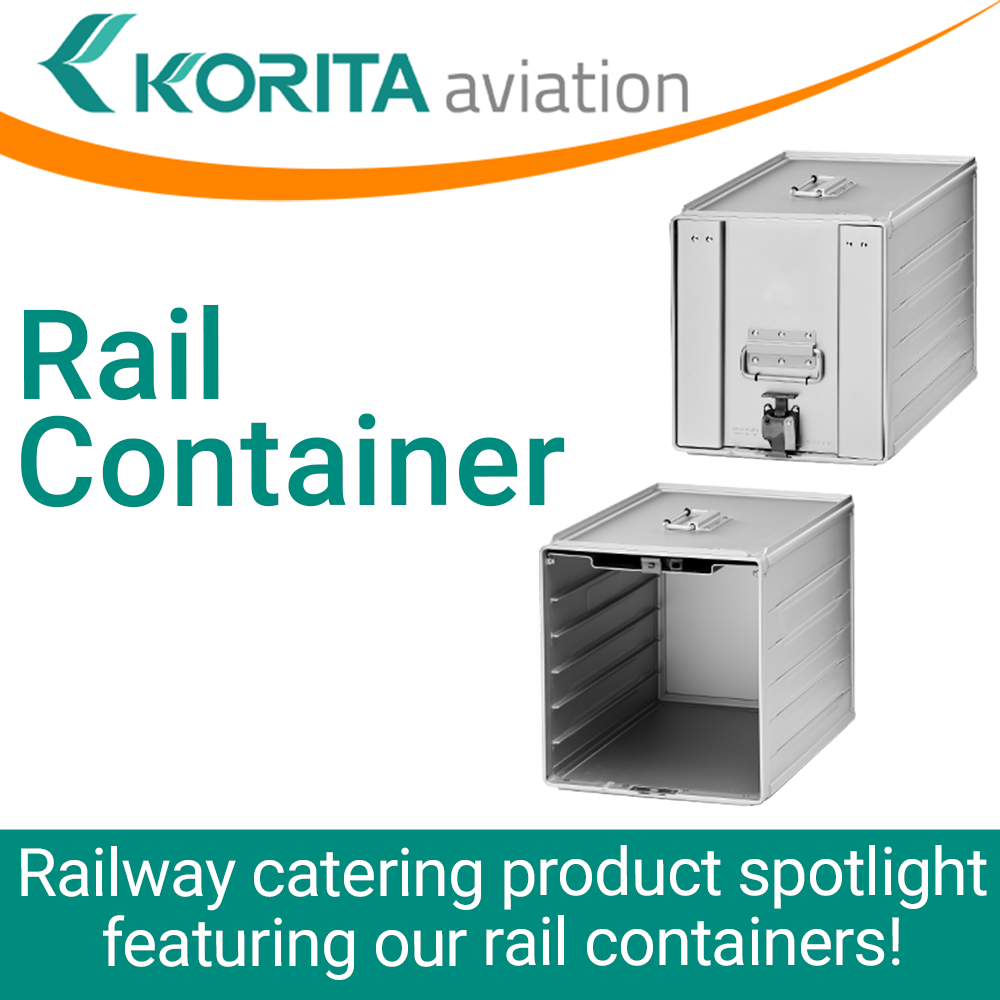 A popular choice with our railway industry customers because of the durable design that delivers a great return on investment.
Designed with Features That Make a Difference.
Here are some of the great design features that our rail container offers:
a nesting door that slides into the underside of the top of the container when opened
the recessed top handle offers ease in transportation, carrying and stacking
interlocking panels that provide exceptional strength and durability
our push-to-close locking system for consistent secure door closure and noise reduction
To view our rail container product page click on the hyperlink below:
Ready to consider our rail containers for your operations?
Reach out to our sales team and arrange a time to schedule a call to discuss your requirements.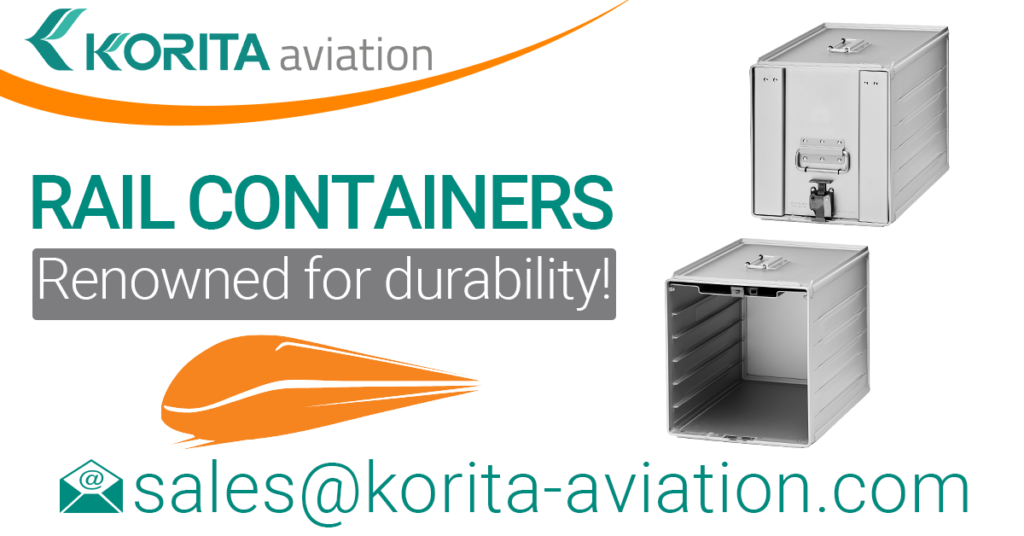 Email Us:
This article was originally published by Korita Aviation.