Carlo Borghini, Executive Director at Europe's Rail, spotlights the role of a systemic approach to enable technological innovation to achieve a comprehensive result across Europe, creating a single, unified rail that is "interoperable by design" and based on a "single solution", that also ensures backward compatibility.
Moreover, prototyping and satellite technology will play an important role if a coordinated and consistent migration plan will be put in place, offering the opportunity to start working in a cohesive way.
Digital transformation can respond to evolving European railroad needs by applying a complete system approach that takes potential into full account.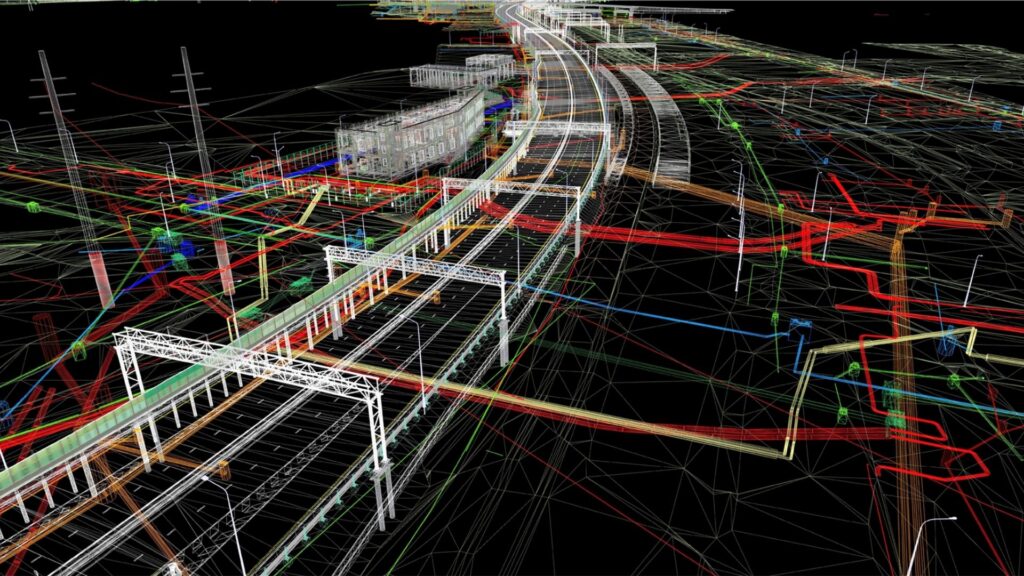 Could You Tell Us about Shift2Rail, Now Europe's Rail, and the Role of Innovation, Especially Technological Innovation, in Achieving the Initiative's Objectives?
On November 30th, 2021, Shif2Rail became Europe's Rail. Both initiatives have a series of shared objectives, one is to ensure the digital transformation of the rail system, which is still highly dependent on human factors, by introducing automation and enhanced human-machine interfaces, transforming this mode of transport in a completely unprecedented way.
In the last few years, many sectors have shifted towards a more consistent implementation of human-machine interfaces. Technological and operational innovation are without a doubt crucial if the rail system wants to compete with other modes of transport.
Ultimately innovation lies not so much in creating something that is completely out of the box, but more in  reshaping the current situation. For the railway system, this means rethinking the way it is operated, introducing connections and maximising performances. The introduction of automation and digitalisation continues to build on the concept of human centric systems, as is already the case in other modes. While it is true that nowadays an aircraft can fly and land almost completely by itself, we still have two to three pilots on board on intercontinental flights. Introducing ATO to rail means maximising system performance and reducing energy consumption, tested in some context above 30%.
Technological innovation, though fundamental, is not sufficient. Introducing new technologies or upgrading already existing ones, without taking into consideration the repercussions this will have on the whole system can have the effect of reducing–if not completely nullifying–the benefits resulting from this transformation. For example, placing a full automated brand-new train with ATO onboard onto a regular network with legacy trains, will most likely increase complexity instead of being beneficial. An operational and system approach is therefore needed, and this is why Europe's Rail is proposing the adoption of a systemic approach. This means that in addition to researching and innovating system components and subcomponents, we will implement an approach that allows us to understand which interfaces are already in use and what needs to be dealt with from a system perspective. This is particularly important to also ensure that rail is integrated with other modes of transport to deliver seamless journeys, such as in the case of urban transport, air traffic, road, etc. especially where the same infrastructure is shared.
Europe's Rail is focused on digital transformation and automation of the whole system, including robotics for maintenance, digital twins for asset management and a whole other set of elements that will inevitably change the way rail is operated and how the human-system relationship is established: this will result in new job opportunities.
It is important to note that in many rail companies the average age of railroad employees is around 50-60: this means that in ten years many of them will be phasing out from work environment. Rail cannot afford to lose such know how, an entire generation of engineers, technicians, etc. without setting up the necessary knowledge sharing and transfer. Also in this process, automation and digitalisation will be an opportunity to capture such knowledge and create new positions that are more in line with the current digital economy.
Finally, it's important to remember that rail depends on a healthy and sustainable infrastructure and assets. European railroads is a capillary infrastructure, with more than 200'000 km rail line. This requires research and innovation addressing assets and their subsystems covering both hardware and software components, including new generation switches, catenary systems, holistic approach to energy and hybridisation, and so on. Technological evolution, in addition to digitalisation and automation, also calls for innovation in hardware and mechanical parts.
Download the complete interview.
This article was originally published by Fincons Group.