AusRAIL PLUS 2019 takes place in Sydney 3–5 December. In our most recent magazine, which focuses on the show, we broke down our Infrastructure Progress Report into two parts: Sydney, where the show is being held, and Melbourne, Australia's fastest-growing city.
Project overview:
The Parramatta Light Rail project in Sydney is a NSW Government infrastructure project that is broken down into 2 stages.
Stage 1 will connect Westmead to Carlingford via the Parramatta CBD and Camellia. This will be a 12km two-track line. For 4km, the electrified line will be wire-free. These sections will be located between Westmead Station and Cumberland Hospital as well as between Prince Alfred Square and Tramway Avenue.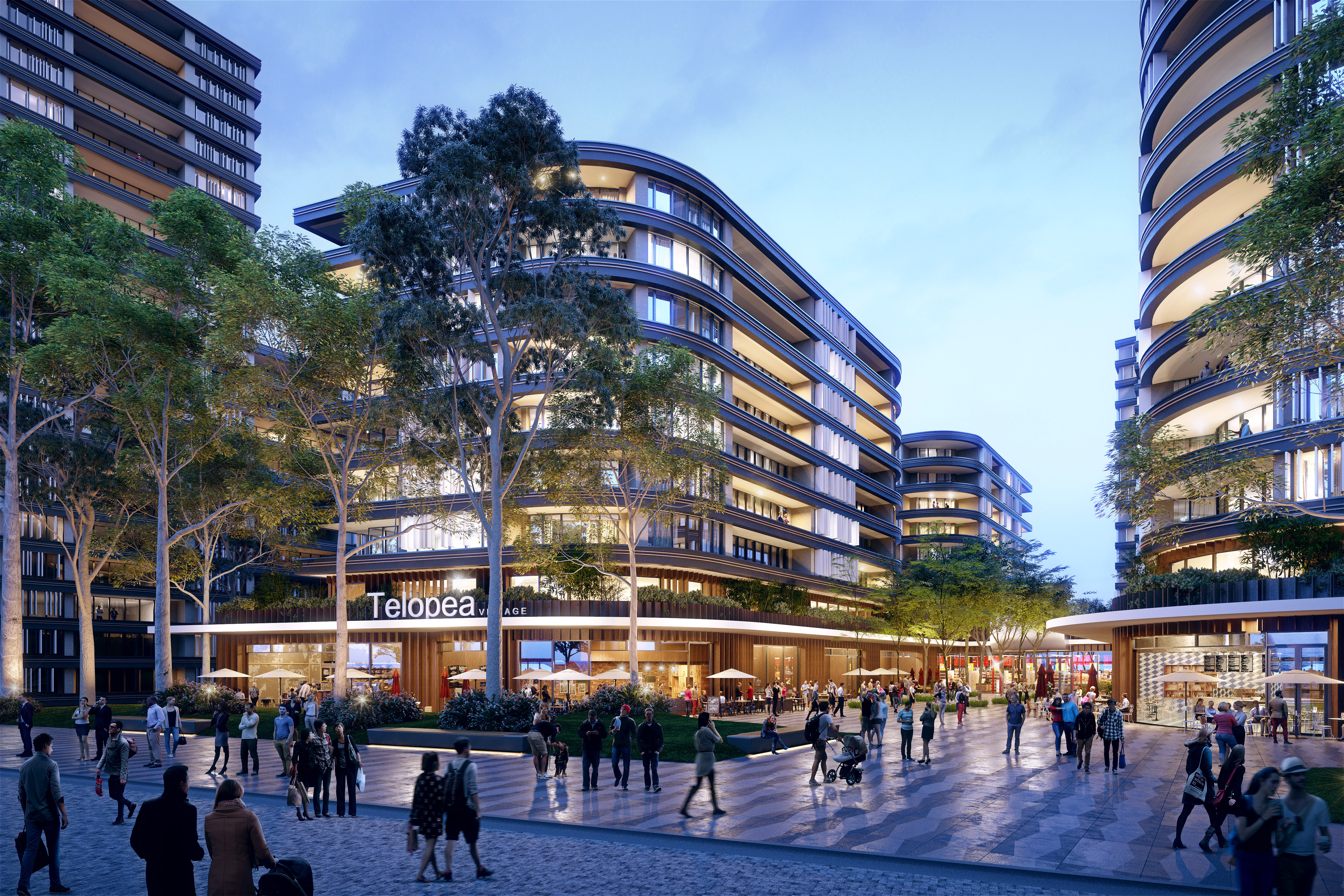 Estimates suggest that 28,000 people will use the light rail line every day by 2026 with 130,000 people living within walking distance of a stop.
Stage 1 will feature 16 accessible stops with services running 7 days a week at a headway of 7.5 minutes during peak times. Transdev will operate the line for 8 years with the option of operating the line for an additional 10 years.
Rolling stock:
13 Urbos 3 light rail vehicles manufactured by CAF. The rolling stock will be driver-operated and have a capacity of 425 passengers. Each vehicle will be 45m in length. The maximum speed is 70km/h.
The vehicles will be fitted with roof-mounted lithium batteries – CAF's Greentech Freedrive technology –  that are charged via the overhead lines and ground-level conductor rails at Westmead Station. This will allow the catenary-free operations.
In total, Stage 1 will cost 2.4 billion AUD.
Stage 2
Stage 2, which the NSW Government announced in October 2017, will connect Stage 1 and the Parramatta CBD to Ermington, Melrose Park, Wentworth Point and Sydney Olympic Park. This stage will measure 9km in length. The NSW Government is considering the Final Business Case for Stage 2. An investment decision will follow.
Project status:
The enabling roadworks are currently under way, having begun in January 2019. Major construction will start in June 2020. The enabling works cover construction works such as relocating underground utilities, modifying and installing traffic lights, widening roads, redirecting traffic and making changes to parking.
Road widening works have begun on Hawkesbury Road, Westmead.
Starting on 29 November 2019 George Street in Parramatta between O'Connell Street and the Harris/MacArthur Street intersection will become a two-way road.
On 5 January 2020 the T6 Carlingford Rail Line will close permanently for construction.
From 1 February 2020 Church Street will become fully pedestrianised between Macquarie and Market Streets. A micro-tunnelling machine will construct the drainage.
Project overview:
The Sydney Metro City & Southwest rapid transit line is a 30km railway line that is currently under construction. It will extend the Sydney Metro Northwest from Chatswood to Bankstown via Sydney's CBD. A second part of this project is converting the existing Bankstown railway line, which connects Bankstown and Sydenham, into a rapid transit line.
Of the 30km, 15.5km will run through a twin tunnel under Sydney Harbour to Sydenham. These will have an average depth of 25–40 metres.
There will be 18 stations in total, of which seven will be entirely new. They are Crows Nest, Victoria Cross, Barangaroo, Martin Place, Pitt Street, Central, and Waterloo. Together with Sydney Metro Northwest, which opened in 2019, Sydney will have 31 metro stations over 66km in 2024.
Rolling stock:
Alstom Metropolis six-car trainsets. The rolling stock is already in operation for Sydney Metro Northwest, which opened in May 2019. The stations are designed to allow for eight-car trains in the future. The electric multiple units have a seating capacity of 378 with a total capacity of 1,100.
Alstom manufactured the rolling stock in Sri City, India.
Sydney Metro services are operated by Metro Trains Sydney, a joint venture between MTR Corporation, John Holland Group and UGL Rail. This contract is for a 15-year period.
Project status:
The project received approval in January 2017, whereupon early works began. There will be five tunnel boring machines working on the project.
Current works include tunnel construction, as well as station excavation and structural works.
Major excavation works are well underway at Central Station.
In September 2019, TBM Kathleen had completed more than 550m of tunnel under Sydney Harbour after launching in early August. TBM Kathleen is using compressed air to operate in the soft material found in this section. Following the construction of the first tunnel under the harbour, TBM Kathleen will be put to work on the second tunnel.
TBMs Mum Shirl and Nancy arrived at Martin Place in October. They are two of the TBMs creating the 15.5km twin tunnels.
In mid-October 2019 the twin metro tunnels were 70 percent complete, with the tunnelling works reaching Martin Place Station. TBM Mum Shirl has now broken through a wall of rock into Martin Place Station at a depth of 28 metres. It took around 21 months to excavate the cavern at this station prior to TBM Nancy's arrival. TBM Nancy is undergoing maintenance and will shortly re-launch to complete the last 1.3km section between Martin Place and Barangaroo.
Also read: