Maximum Security at the Trinitat Nova Station
Masats has completed the installation of its PSD platform doors on Barcelona's underground line 11. The Transports Metropolitans de Barcelona (TMB) Trinitat Nova station has been expanded and equipped with next-generation platform doors for automatic train circulation on the entire line.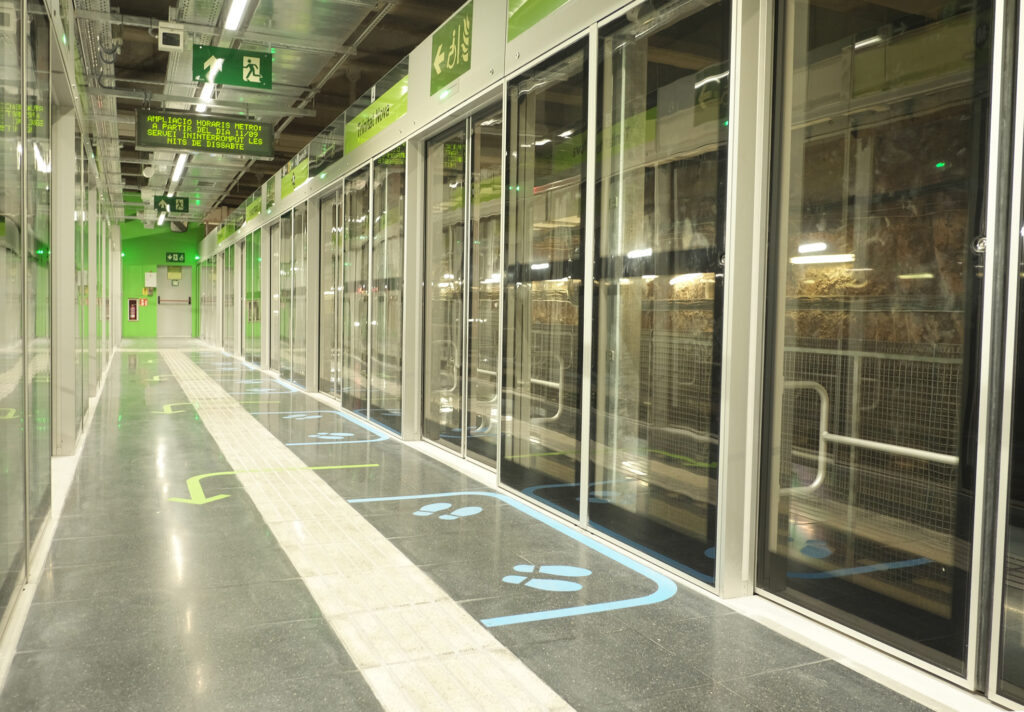 Masats PSD platform doors feature different systems to offer the greatest of passenger safety and enhance boarding speeds with a lighting system. It's comprised of dos facades on each side of the platform, including 16 automatic door modules that open at the same time as the train doors, in addition to manual swing doors and fixed panels. With a state-of-the-art design, the installation of platform doors also improves air quality and climate control at the station.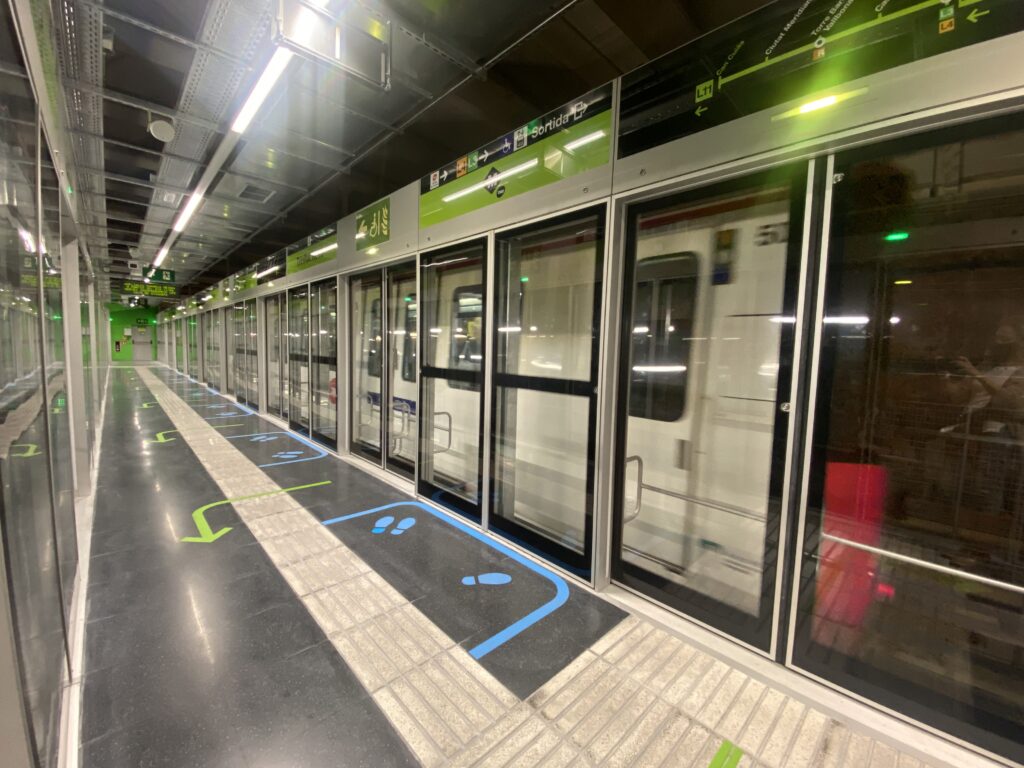 The work at the station was performed by the construction company Rubau. Masats self-bearing modules provide for extremely quick station installation which made it possible to install the platform doors and electronic control systems in August in order to be up and running in early September.
This article was originally published by Masats.