Icomera Customers Recognized in the 2023 Passengers' Choice Awards for Excellence in Ground Travel.
The passengers have spoken. The second annual Wanderu Passengers' Choice Awards for Excellence in Ground Travel is here.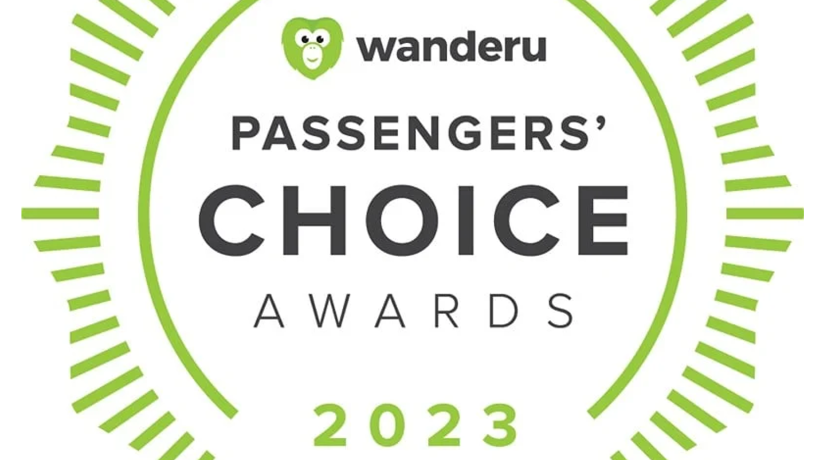 Wanderu, the leading bus and train travel booking platform in North America, has announced the winners and honorees for top-quality, bus and train operator service across the region.
Regardless of mode travel, passengers have their own travel priorities from punctuality, amenities, and overall experience. The passengers of Red Arrow enjoyed their Wi-Fi so much that they spoke up about it – enough to win Best Wi-Fi for 2023. A Wanderu passenger stated: "I was able to work on the Wi-Fi and relax letting someone else drive."
Red Arrow is one of the flagship brands under the Pacific Western Group of Companies and has been delivering premium motorcoach services in Alberta since 1979 and Ontario since 2022. With reliable and easily accessible Internet and free movie streaming, it's no wonder Red Arrow has taken home the win.
"Wi-Fi is no longer a mere luxury, but a must-have amenity for any extended journey.
"Listening to passenger feedback has yielded exciting insights into what they want from their travel experience."
Two Icomera customers were mentioned as Business Travelers' Favorite: Coming in second was VIA Rail and tied for fourth was Amtrak. Other Icomera customers honored in the 2023 Passengers' Choice Awards include Ontario Northland, Canada Bus, Amtrak Pacific Surfliner, and Amtrak Northeast Regional.
An in-depth look at this year's winners in each category can be found here. Read up on last year's award winners here.
This article was originally published by Icomera.