Frauscher Sensor Technology Acquired by Greenbriar Equity Group
Frauscher Sensor Technology, a leading supplier of train tracking solutions for the global railway signalling industry, has selected Greenbriar Equity Group LLC, a New York-based private equity firm focused exclusively on the global transportation industry, as its new equity partner. Frauscher was acquired in conjunction with the Company's existing management team, led by CEO Michael Thiel. Terms of the transaction were not disclosed.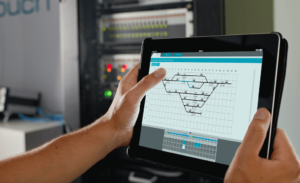 Frauscher designs and manufactures railway wheel detection and axle counting systems based on inductive sensor and distributed acoustic sensing technologies. The Company's products and solutions are used by system integrators and railway operators globally to monitor track occupancy across railway networks, and are a core, safety-critical element of railway traffic management systems.

As part of the partnership, Greenbriar will bring relevant expertise to support Frauscher's expansion into North America, while continuing to support management's strategic vision globally. The investment strengthens the Company's position as the leading independent supplier of train monitoring solutions and will accelerate the development of industry leading innovations such as the new Frauscher Tracking Solutions (FTS) system, which is based on distributed acoustic sensing technology.

Michael Weiss, Managing Director at Greenbriar, said:
"Frauscher has established itself as the clear technology and quality leader in the industry. We are excited to partner with Michael Thiel and his team and look forward to supporting the Company during its next growth phase. We are particularly excited about Frauscher's opportunities to leverage its differentiated product offering within new and existing geographic markets and develop innovative products."
Michael Thiel, Frauscher's CEO, added:
"This is an exciting time for the entire Frauscher organization. We are eager to work with Greenbriar as our new partner to continue to implement our growth strategy. Their extensive experience and relationships in the rail industry will be invaluable as we expand our presence in North America and introduce new technologies into the marketplace."
For the original article from Greenbriar, please click here.