Focused Technology Solutions: Four Reasons the 'SpikeForce' Is an Award-Winning Tool
What does it mean to boast an award-winning tool in your catalog?
Well, for starters, it means that you are creating tools that make an impact, that people love and that likely make their lives much easier. Not only are we lucky to have one award-winning maintenance of way tool—the 'SpikeEase'—in our catalog, but in August, our battery-operated spike driver, 'SpikeForce,' was awarded Progressive Railroading's 2021 Reader's Choice Award for the Maintenance of Way category.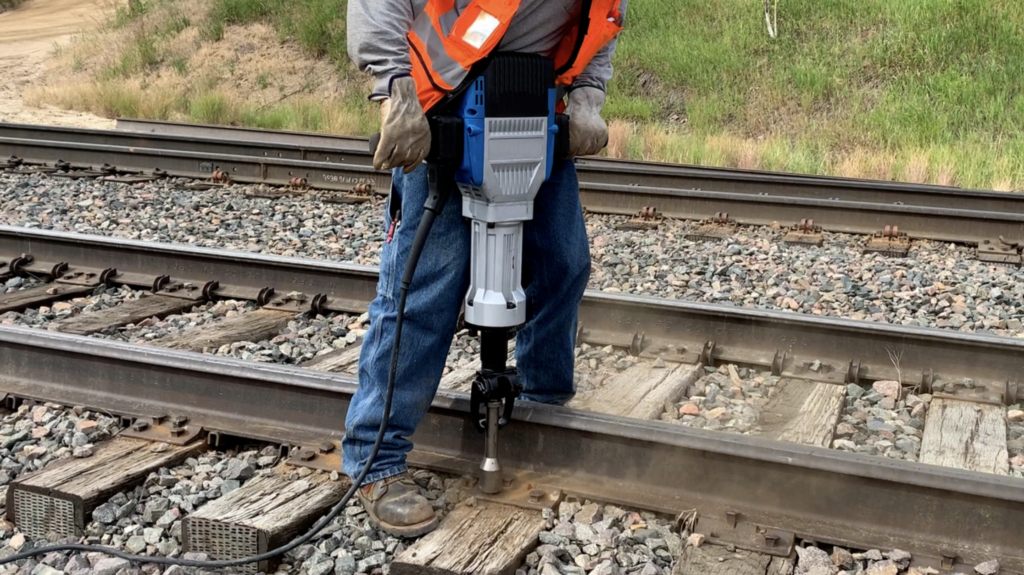 Since hitting the market in April 2021, the SpikeForce has been drawing praise from Class I railroads all around North America. With our team always having our boots on the ground and traveling around the country to meet our customers and demo our tools (and your crew could be next if you click here), we've received a ton of great feedback from industry leaders.
We have compiled the top four reasons railroaders everywhere are clamoring for our revolutionary product, and why in it's infancy, it was able to nab one of the industry's most prestigious award.
Performance
Nobody is going to use a new tool if it stinks. If that new tool performs like our 'SpikeForce', though, railroaders are going to be fighting over it like it was the winning Mega Million's ticket.
The number one reservation customers have with the unit before trying it out is its power; "will this thing match the power of a hydraulic unit?" It takes about two seconds for railroaders to answer their own question with an emphatic "yes" once their finger hits the trigger.
The SpikeForce drives spikes in 1-3 seconds in hardwood ties. With our battery-generator, the 'PowerForce', railroaders see an average of 400 spike drives per battery-charge.
Lightweight
While it is heavier than our other battery-operated MOW tools—mainly so it can have the power necessary to drive spikes—the 'SpikeForce' is assuredly lighter than every single hydraulic spike driver our customers have used. We find that if we're able to save railroaders' backs while improving their quality of life/production on the job, it's a win-win. Fortunately, that's what we've seen with the 'SpikeForce.'
Quick Jobs
You know what sucks? Having just a handful of ties to work on and having to get out all the hydraulics, the tools themselves, the dirty, dilapidated hoses and oversized generators that need to accompany them.
With our battery-powered solution, you just need to grab your standard Milwaukee batteries, the 'PowerForce' and the 'SpikeForce' and you're ready to go anywhere at anytime.
Increased Range of Motion
One of the big benefits to the 'SpikeForce'/'PowerForce' combo is the implementation of the backpack attachment. This allows users to wear the 'PowerForce' on their back if that is their preference.
Regardless if they'd prefer to wear the unit on their back or place it on the ground, the limited amount of cord and 'PowerForce' are a lot less to lug around then the 'SpikeForce's' hydraulic counterparts and all their add-ons.
Because of this, there is no better spike driving solution than the 'SpikeForce' for tight, contained areas such as bridges and tunnels.
This article was originally published by Focused Technology Solutions.